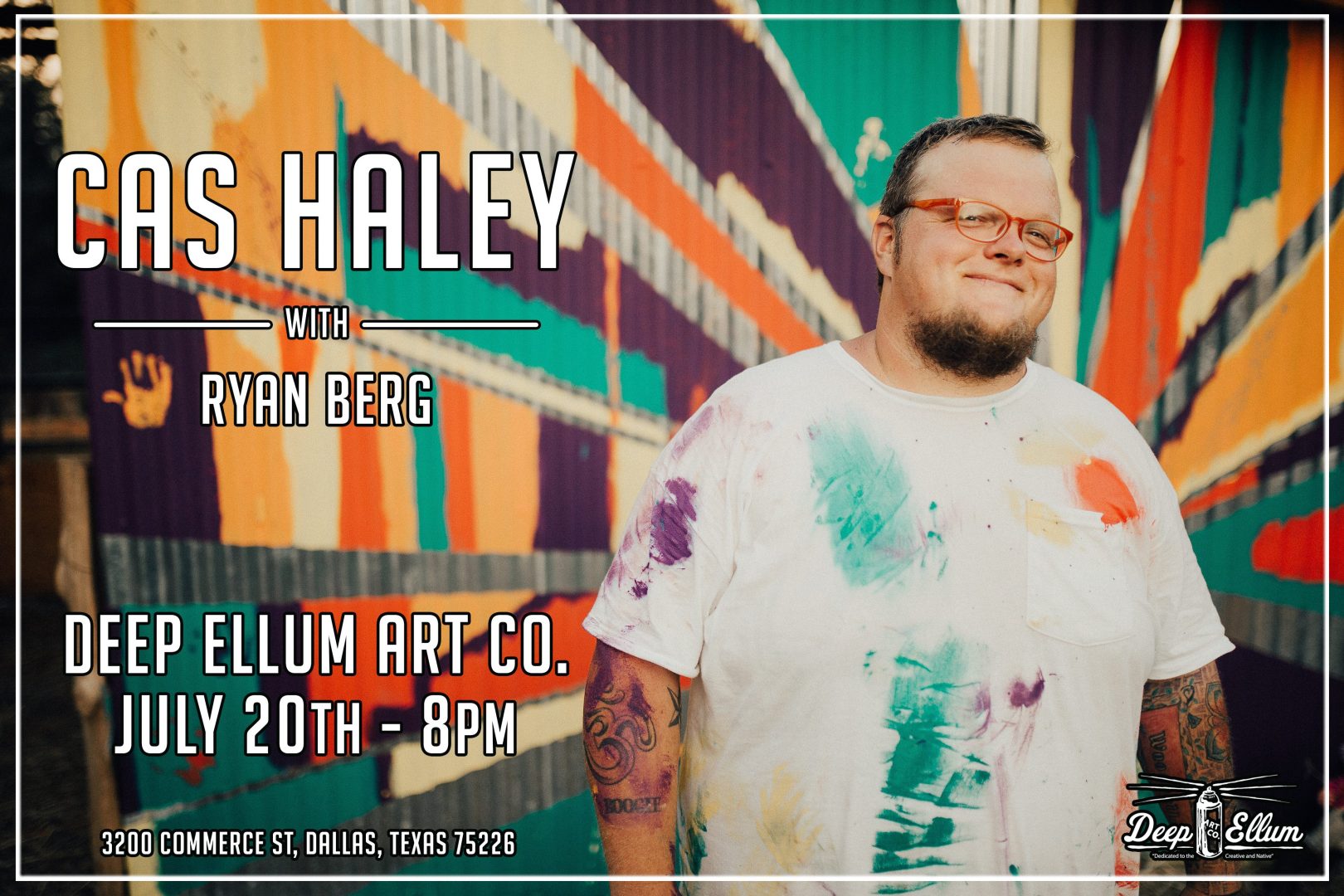 Cas Haley
at

Deep Ellum Art Company
Deep Ellum Art Company Presents:
[ live music / art gallery / backyard / bar ]
>>> 4:00 pm: BAR OPENS
>>> 8:00 pm: BOX OFFICE
>>> 9:00 pm: MUSIC STARTS
Cas Haley
[ reggae / soul / blues ]
www.cashaley.com
Sometimes blessings come disguised as roadblocks. Such is the case of More Music More Family, the new release from soulful singer-songwriter Cas Haley. The Texas-based artist was successfully recording, touring and building a fanbase when he was sidelined by an accident that hampered his ability to sing. The idea for More Music More Family came about during treatment, as Haley reflected on how to pursue his career in a way the included his family and better represented his lifestyle.
Crowdfunded through a Pledge Music campaign and recorded over a month at Steelgrass Farm in Kauai, Hawaii, More Music More Family was co-produced and co-written by Andrew Terrett, aka Tubby Love. Its tracks address the universality of life lessons with positivity and uplifting melodies. The album borrows the best of Haley's previous efforts, drawing on influences of reg- gae, soul, blues and rock. It captures an organic, live-record feeling with high-quality sound.
>>> Tickets on Sale Now!
>>> $15 ADV / $20 DOS
>>> http://bit.ly/CasHaley_ArtCo
DRINK SPECIAL:
$5 wells until 8:00 pm
PARKING:
Street parking available on Commerce (front) & Murray (side). Lot parking is available on Canton (back) across the street in the Equipment and Maintenance Services building after 6pm. We do not recommend parking in the business lot on Murray.