(NO STREAM THIS WEEK)
9pm to 10pm
Wednesday-Friday starting at 9:00PM
"THE ONE MAN FUNK BAND" aka Henry Roland loops and layers vocal harmonies, funk guitar, bass grooves, soulful keyboards, drum machines and percussion to create original high energy dance music that sounds like a solid 5-piece funk ensemble.
Based in Austin TX, Henry + The Invisibles have played a solid role in the funk scene both local and national. Having performed at venues and festivals around the country, H+TI is creating quite a buzz for himself and is best known for his electrifying dance-party-style live performances with a message of love and peace.
.LOVE.FAMILY.SOUL.FUNK.
—
---
Koodookoo • Live Stream Fundraiser #3 • The Shelter Sessions
Koodookoo continues their epic journey with the Purple Bee Crew: The Shelter Sessions! Four weeks of livestream concerts, ending with a full length studio album release, the Shelter Sessions will be a multimedia experience documenting the collaboration of Koodookoo and the Purple Bee Crew.
The livestream series continues this Thursday (6/4) – Enjoy a deep exploration of the Koodookoo catalogue (no repeats!), and become a part of the family by helping us raise funds to record our debut full length studio album at Purple Bee studios after the four concerts.
🚀 Thanks so much for joining us on this journey!
⭐️ Donate Here ⭐️
http://purplebee.org/donate
Your donations go directly towards the funding goal for Koodookoo's Shelter Sessions project, which includes the live stream series and subsequent studio album.
💜 Donation Rewards 💜
$10 and up – digital resale of the upcoming album
$20 and up – Access to VIP Zoom Boogie Box**
$100 and up – Your name in the album credits!
Bonus: if we pass the nightly goal of $1000, we will debut a new song!
🤩 The VIP Zoom Boogie Box 🤩
Join our interactive 2nd screen experience on Zoom! We'll bring the Boogie Box into the main video feed during the show to show off your dance moves.. Also the band will be chatting and doing interviews before the show and at the set break.
**we'll send you the zoom invite link when you donate.
📺 How to Watch 📺
We'll be streaming live on multiple platforms:
🔥on Facebook:
https://www.facebook.com/purplebeetv
🔥on Twitch:
https://www.twitch.tv/purplebeetv
🔥on Youtube:
https://bit.ly/PurpleBeeTVYoutubeS
🔥on DLive
https://dlive.tv/PurpleBeeTV
🗓️Schedule of Upcoming Live Streams:
Live Stream #3: THU JUN 4 @ 7pm CST
Live Stream #4: THU JUN 11 @ 7pm CST
---
—
---
---
HeartByrne plays Talking Heads + Thin White Dukes (David Bowie)
Deep Ellum Art Company Presents:
[ live music | art gallery | bar | art yard ]
http://DeepEllumArt.Co
HeartByrne
[Talking Heads Tribute]
+
Thin White Dukes
[David Bowie Tribute]
On Friday, June 26th at Deep Ellum Art Co.
Tickets on Sale NOW!
>>>http://bit.ly/HeartByrne_ThinWhiteDukes523
All tickets purchased from previous date will be honored at the door.
David vs David!
-HeartByrne (Talking Heads Tribute) returns to Deep Ellum for a an epic Saturday Night featuring support from Thin White Dukes (David Bowie Tribute)
-HeartByrne pays tribute to Talking Heads and David Byrne, who fused pop, funk, art rock, and African rhythms into the most adventurous, danceable and timeless music to emerge from the new wave movement.
-HeartByrne picks up the torch where the seminal concert film 'Stop Making Sense' left off, breathing new life into the classics and pushing the grooves into uncharted sonic territory.
-HeartByrne is must-see international touring act featuring vocalist Andrew Harn and an all-star lineup based out of Austin, TX.
---
—

[ deep groove | space funk | fusion ]
Feels Like: Dopapod, Lotus, Spafford
About TryMore MOJO:
Seeking the highest of interstellar peaks, TryMoreMOJO guides the listener on their mission through space with their blend of funky riffs, modular soundscapes, energetic vocals, and heavy grooves; inviting fans to contribute their energy in a give-and-take partnership between performer and listener.
The Dallas, TX based group has worked tirelessly to solidify and expand their position in the southern region. Starting with a sold out debut show in 2016 followed by continuous regional performances, and nominations for "Best Funk Act" & "Best Electronic Act" by the Denton Area Music Awards before the end their first year; MOJO showed a tangible amount of momentum and persistence, opening doors to many future opportunities.That momentum has started to steamroll with the band sharing stages with national acts such as, Snarky Puppy, Papadosio, TAUK, STS9, Ghost Note, Pigeons Playing Ping Pong, Magic Beans, Aqueous, BIG Something, Ghost Light, CBDB, The Werks, Eminence Ensemble, Amoramora, Funk You, The Jauntee and many more.
Having been meticulously working on their debut studio EP, MOJO is so excited to finally share it with you!
Join us in the new way to experience music & entertainment. #trymoremojo #DeepEllumArtCo #CapricornDriveIn
—
---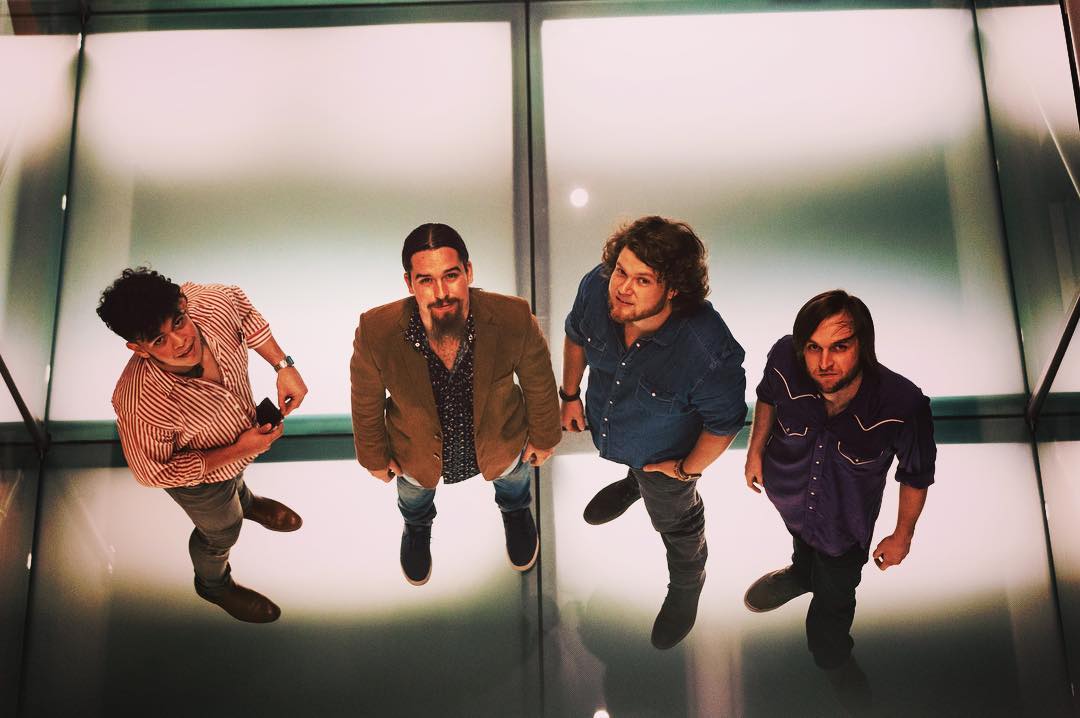 Before relocating to ATX, The Matters grew up sharing the stage in PCB. The project formerly known as Jam Therapy, features a lineup of Florida natives: Garrett Brown (vocals, guitar), Alejandro Rios (guitar, vocals), Chase Morgan (bass) and Mike Kreiger (drums). Together they performed across the southeast and released a series of EP's until their music led them to Austin, TX.
The bands electric and unapologetic rock 'n' roll — but with a whole lotta feeling– has materialized into the band's first EP Survive, set for independent release in 2018. The album was recorded in Austin, TX at the Bubble with premier rock producer Chris "Frenchie" Smith (Jet, The Darkness, Leopold and His Fiction, Purple) and expands upon the group's development with diverse songs that reinvent the far-reaching scope of rock music.
With the mystic of Zeppelin, paired with the energy of The Red Hot Chili Peppers, The Matters challenge their audiences to a fight to the death every night while conducting a stage show that is both chaotic and seductive.
---