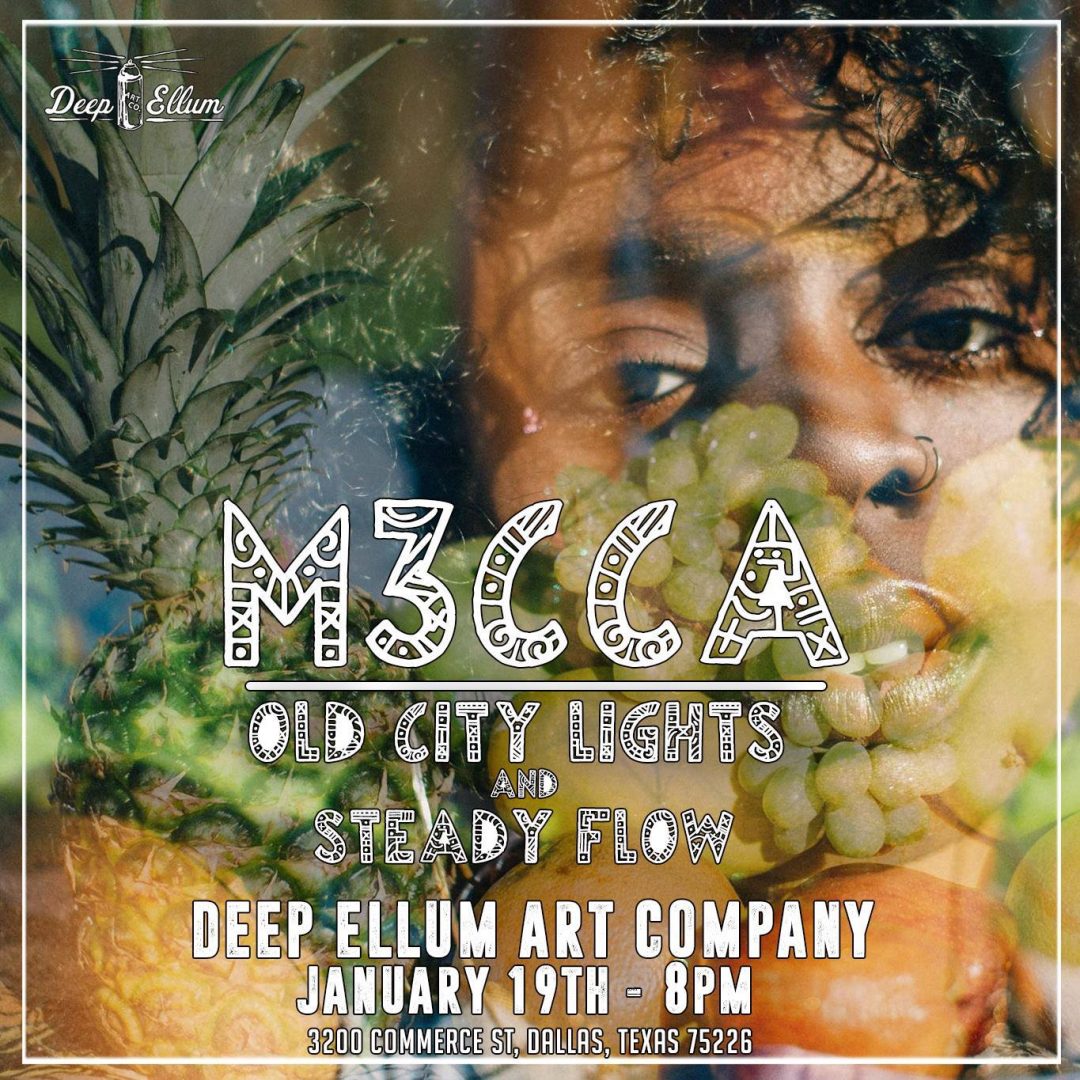 M3cca
with Old City Lights & Steady Flow
at

Deep Ellum Art Company
Culture-Hype & Deep Ellum Art Company Presents:
M3CCA
Check out the melodic tunes of the Southern Belle with the mind of a Queen, heart of a Goddess, but the mouth of a sailor…
"From house shows to a well-deserved spotlight in KXT's Sun Sets concert series, M3cca has seen her star rise significantly since she started performing four years ago. Her unique style mixes and mashes hip-hop, soul and R&B to create what she calls "galactic hip-hop soul," a style that is constantly in flux." – Guidelive
Old City Lights
Formed in the summer of 2010, the members of Old City Lights came together in a small studio in Dallas to record their first session. The members, Victor Rosario, Mario Valdez, & Oliver Valdez each have a vision of pursuing a standard of music that retains value without losing any substance, which is exactly what they have shown with every performance. Old City Lights has proven to be an electrifying, three piece band with the style that grabs the attention of any listener. They hold the capacity of musicians that know what music is with unique chemistry.
Steady Flow
From the Heart of the Midwest, Steady Flow brings a unique style of powerful funk music like you've never heard it before. Formed in 2012 by 18 year old, soul guitarist extraordinaire, Tanner Brown, and his older brother, Ky "Goonie-Mom" Brown on bass guitar, the group has now transformed into a six-piece funk-powerhouse, quickly claiming their spot as one of the best live acts around.
$10 ADV // $13 DOS
http://bit.ly/m3ccaDTX
Tickets on Sale Now!
http://DeepEllumArt.Co/