The Latest Scoop

Time2fly Music & Green Elephant Presents:
Sushi Greenberg (Phish Tribute) + Miracle Ticket (Grateful Dead Tribute) at Green Elephant in Dallas, Tx on Friday Nov 20th.
OUTSIDE Stage Show
$10 adv / $15 door
Doors 7:30pm
Miracle Ticket 8:30pm – 10:30pm
Sushi Greenberg 11:pm – 1:am
Outside show, masks Required, 6 people to a table with smart social distancing exercised. Lets enjoy a safe and fun outside live music experience at Green Elephant.
—
Thursday & Friday
9pm to 10pm
Every Thursday & Friday starting at 9:00PM
"THE ONE MAN FUNK BAND" aka Henry Roland loops and layers vocal harmonies, funk guitar, bass grooves, soulful keyboards, drum machines and percussion to create original high energy dance music that sounds like a solid 5-piece funk ensemble.
Based in Austin TX, Henry + The Invisibles have played a solid role in the funk scene both local and national. Having performed at venues and festivals around the country, H+TI is creating quite a buzz for himself and is best known for his electrifying dance-party-style live performances with a message of love and peace.
.LOVE.FAMILY.SOUL.FUNK.
—
—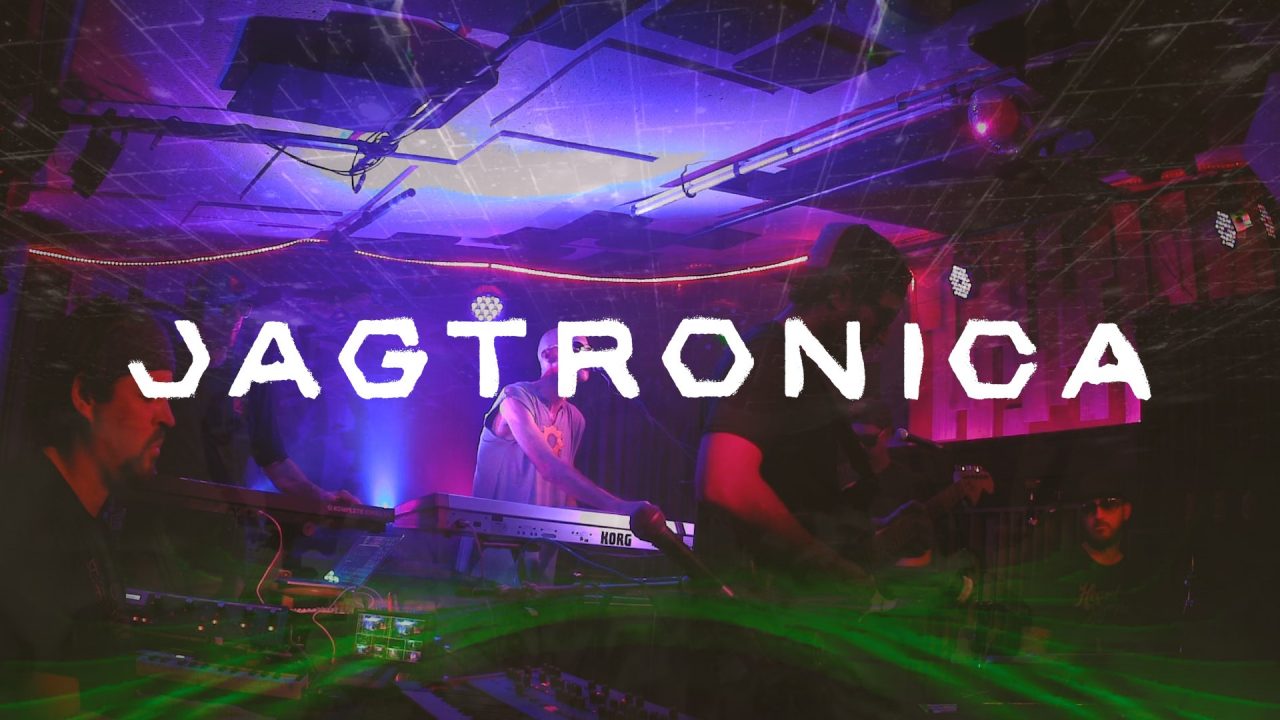 Jagtronica explores synth grooves and improvised jams with live visuals and guest MC's. Join us for another Wednesday night vision-quest into the unknown, live from Purple Bee Studios in Wyldwood, TX.
 Support the Show:
As always, the show is free, but donations are highly encouraged to support the artists and crew in these wild and crazy times!
 How to Watch:
Tune in live from 8-11pm central Wednesday. follow Purple Bee TV to get the notification.
 on Facebook:
 on Twitch:
 on Youtube:
 Pro Tip:
Sign up for the notification list and browse our archives at:
—
---
An Art Co Livestream with Thaddeus Ford Project On Wednesday, November 11th
Stream starts at 8PM CST
*MUST HAVE PURCHASED TICKET TO VIEW STREAM*
—

---
---
---
---
---
—
T2F Shows in Charlotte, NC
—
—
—
—
---
Live music is back at Granada Theater!
We have updated our seating chart and increased our safety and sanitary precautions to bring live music back! Tickets are now purchased by the table to encourage social distancing, and masks must be worn any time you are not eating or drinking. Let's rock, Dallas!
—

[ deep groove | space funk | fusion ]
Feels Like: Dopapod, Lotus, Spafford
About TryMore MOJO:
Seeking the highest of interstellar peaks, TryMoreMOJO guides the listener on their mission through space with their blend of funky riffs, modular soundscapes, energetic vocals, and heavy grooves; inviting fans to contribute their energy in a give-and-take partnership between performer and listener.
The Dallas, TX based group has worked tirelessly to solidify and expand their position in the southern region. Starting with a sold out debut show in 2016 followed by continuous regional performances, and nominations for "Best Funk Act" & "Best Electronic Act" by the Denton Area Music Awards before the end their first year; MOJO showed a tangible amount of momentum and persistence, opening doors to many future opportunities.That momentum has started to steamroll with the band sharing stages with national acts such as, Snarky Puppy, Papadosio, TAUK, STS9, Ghost Note, Pigeons Playing Ping Pong, Magic Beans, Aqueous, BIG Something, Ghost Light, CBDB, The Werks, Eminence Ensemble, Amoramora, Funk You, The Jauntee and many more.
Having been meticulously working on their debut studio EP, MOJO is so excited to finally share it with you!
Join us in the new way to experience music & entertainment. #trymoremojo #DeepEllumArtCo #CapricornDriveIn
—
---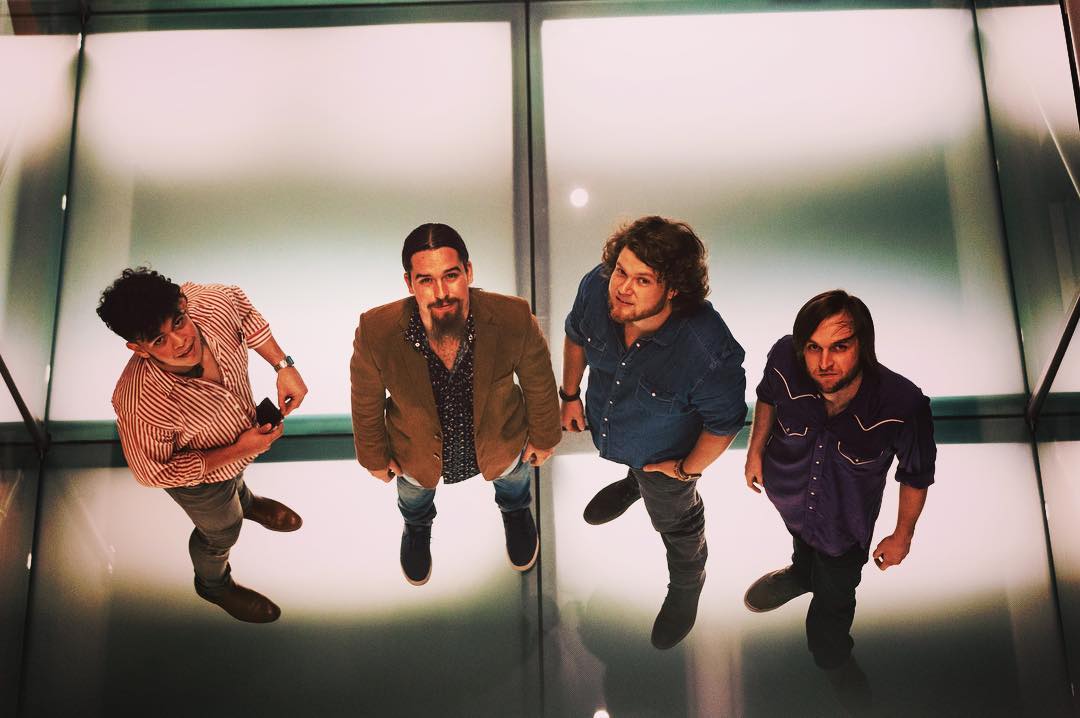 Before relocating to ATX, The Matters grew up sharing the stage in PCB. The project formerly known as Jam Therapy, features a lineup of Florida natives: Garrett Brown (vocals, guitar), Alejandro Rios (guitar, vocals), Chase Morgan (bass) and Mike Kreiger (drums). Together they performed across the southeast and released a series of EP's until their music led them to Austin, TX.
The bands electric and unapologetic rock 'n' roll — but with a whole lotta feeling– has materialized into the band's first EP Survive, set for independent release in 2018. The album was recorded in Austin, TX at the Bubble with premier rock producer Chris "Frenchie" Smith (Jet, The Darkness, Leopold and His Fiction, Purple) and expands upon the group's development with diverse songs that reinvent the far-reaching scope of rock music.
With the mystic of Zeppelin, paired with the energy of The Red Hot Chili Peppers, The Matters challenge their audiences to a fight to the death every night while conducting a stage show that is both chaotic and seductive.
---
Fayetteville, AR based funk/rock band Groovement
High-energy Funk/RockGroovement is a 6-piece funk-rock band that embodies the soul of Northwest Arkansas – fun, unpredictable, and full of life. Currently the band is touring the U.S. in support of their highly anticipated second album, "Clouds." Groovement sounds like a Led Zeppelin collided into a Soul Train in front of the Saint Motel; more easily described as: high-energy funk-rock. Their catchy melodies, big harmonies, tasteful solos, and funky grooves easily create songs you can dance to. Deitra Magazine describes Groovement's music as "a surprising find of funky original tunes that got the crowd boogying out of their seats, as well as some unique renditions of unexpected covers." The playful personality and strong, soulful voice of Groovement frontman, Alex Carr, helped him win a ticket to Hollywood as one of the 2011 American Idol contestants. In addition to their decorated singer, the band posseses many years of professional experience and over 30 local award show nominations. This all-star lineup includes Adam Becker (keyboards); Lucas Parker (guitar, vocals); Bryan Burkhart (drums); Tom Smith (trumpet, vocals); and Supa Man (bass). Groovement has a reputation for putting on one of the most high-energy and professional live performances around. They've been steadily building a following in the United States midwest by being featured at some of the region's premier festivals: Wakarusa, Yonder Mountain Harvest Festival, the Backwoods Bash, Tulsa's Mayfest, Phunkberry, Highberry, Hullabaloo, and more. Groovement's second album, "Clouds," was released on August 15, 2015. You can purchase it through all major online retail outlets, this website, or at any Groovement live performance. Since the release of the album, they continue to tour, promote their music, and put smiles on the faces of movers and groovers worldwide! Sign up on the Groovement email list today and stay in tune with the next live performance nearest you!
More News >
Join The List
find out about T2F shows in your area & chances to win free tickets
About Us
Time2fly is a booking and promotions agency based in both Texas and Charlotte, NC offering production solutions for musicians, bands and venues all across the c
ountry. Being a homegrown family organization, our mission is to spread good times to the wonderful people of this earth and to introduce new music to anyone listening.
If you need live music we have options for you.
More about T2F >
Contact >