Space Kadet at House of Blues Foundation Room, Concert AfterParty

Time2Fly Music & Foundation Room Dallas present;
Space Kadet return from ATL on Nov 14th for a FREE Thievery Corp/Karl Denson AfterParty upstairs in Foundation Room 11pm til close.
Debut album "Simulated Reality" out now-
Soundcloud- https://soundcloud.com/thekadet/
Spotify- https://open.spotify.com/album/2UdDI4I8iX62UJ1eOhKWkc
Biography
Navigating the space ship is Alex Etheridge on bass, synth and production, Rohan Prakash on drums and samples and Thomas Garrett on guitar. Mixing elements of electronic, dance and traditional music genres such as drum and bass, house, break beats, electro funk, dub, trip hop, lofi hip hop and more- whatever it is, Space Kadet will make you dance and leave you in a trance. With Prakash and Etheridge's history of producing music together as well as the virtuosity of Garrett's guitar abilities proves that the versatility and cohesiveness of this 3 piece band surpasses many others. The band combines live improv, technical chops and atmospheric sounds with live electronic production and soaring guitar melodies. This electronic trio has been making waves through out the south east and beyond over the past 4+ years. Originating in Auburn, AL, the band now resides in their home city of Atlanta, GA. Space Kadet has had the honor of sharing the stage with fellow friends/road warriors The Floozies, Manic Focus, Sunsquabi, Russ Liquid Test, Pigeons Playing Ping Pong, The Werks, Flamingosis, The Midnight, Cycles and many more. 2019 marks a notable year for the trio as they released their debut album "Simulated Reality". Guest features on the album include Jeffree Lerner of STS9 on percussion and local Atlanta legends, The Terminus Horns. Space Kadet came together to form an always changing, never ending, groovy space odyssey.
www.spacekadetmusic.com
www.time2flymusic.com
---
Electrik Ants,Shaquan Bivens,Chilldren of Indigo: Green Elephant Nov. 15th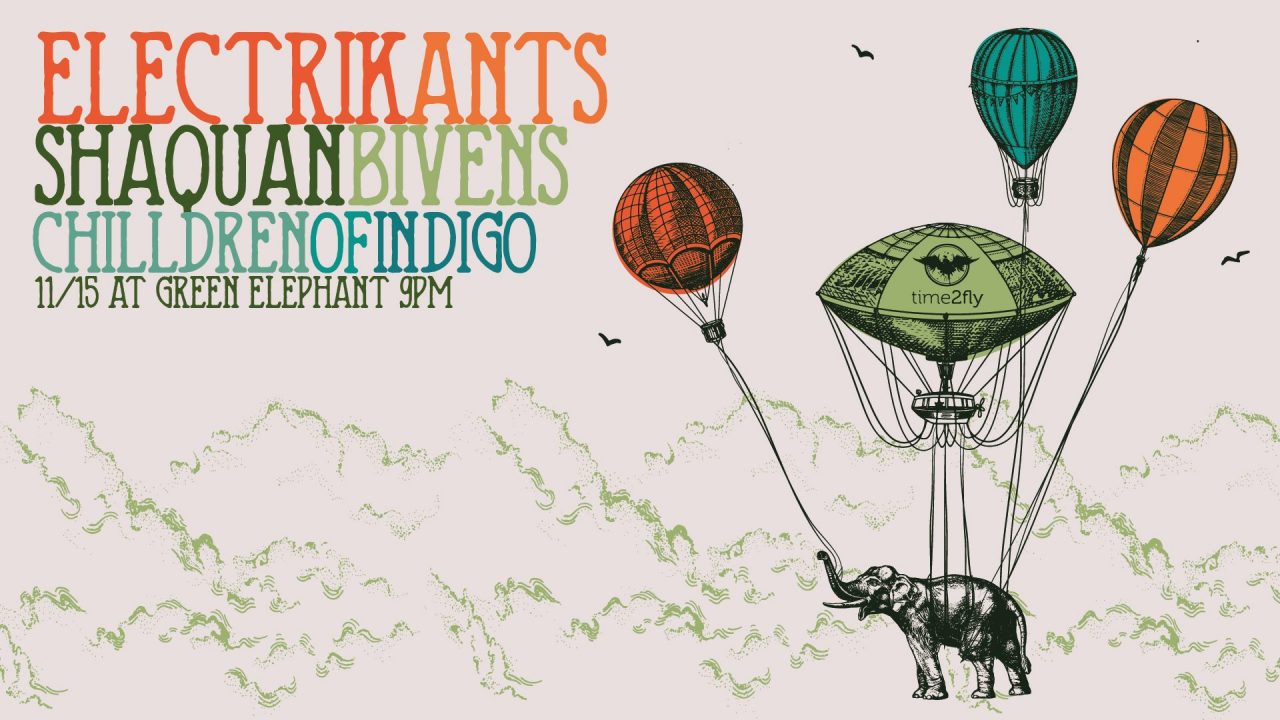 Time2Fly Music presents;
The return to The Green Elephant for the Electrik Ants new EP, RTK2 release party on Friday November 15th!
Tickets on sale NOW!!!
$7 pre / $10 door
---
Papadosio & Cloudchord • Deep Ellum Art Co • Dallas, TX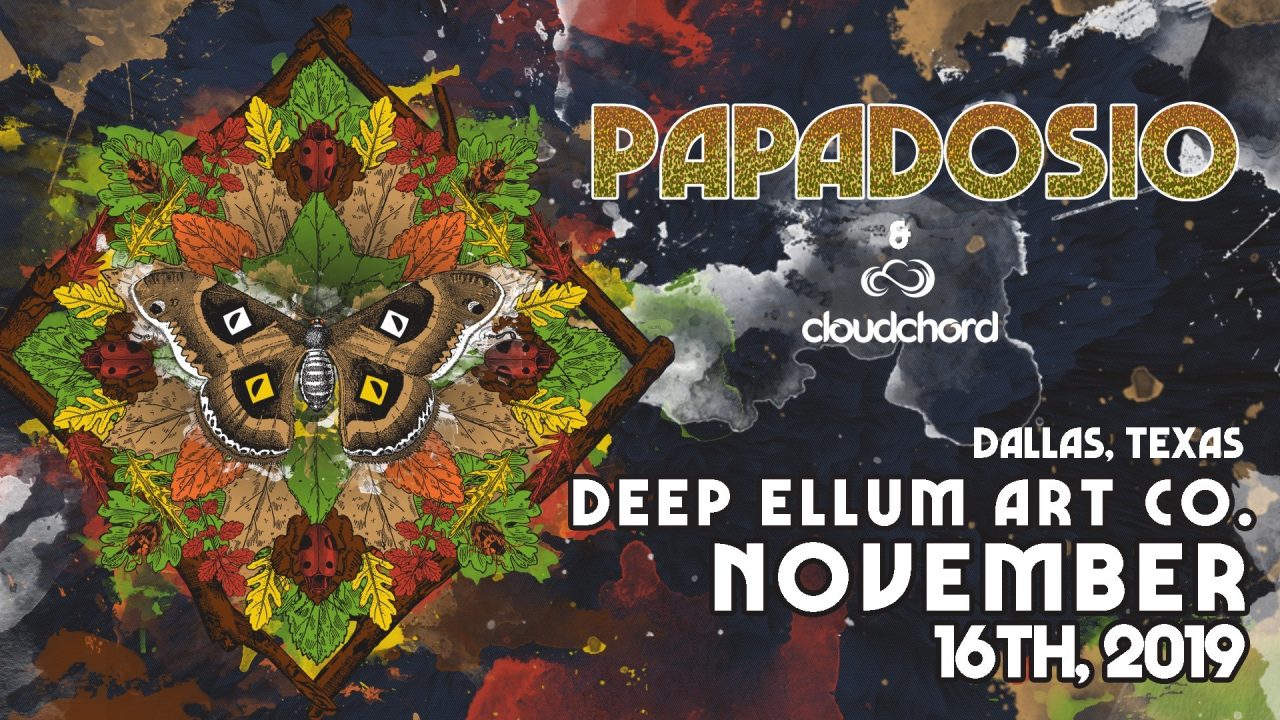 We are heading back to Dallas on November 16th w/ special guest Cloudchord!
TICKETS GO ON SALE FRIDAY AT 11AM
Ticket Prices- $20 adv/$25dos
Ticket Link- papados.io/dosiodallas
Age Limit- All Ages
PAPADOSIO BIO
Falling somewhere between rock, jazz, and electronic mayhem we find Papadosio striving to create music that is strangely familiar, and calls all walks of humanity to bask in a unique experience celebrating the one constant in an ever changing world: music.
Papadosio has packed out Red Rocks Amphitheater for headlining shows the past two years running and now they bring their music to smaller stages on a tour of more intimate performances. Characterized as a dynamic progressive rock band, Papadosio creates the sound of new age technology merging with mesmerizing instrumentation. Between the unfamiliar melodic sound and the element of production their live show will leave you wanting more.
PAPADOSIO WEB LINKS
www.papadosio.com
www.facebook.com/papadosio
www.twitter.com/papadosio
www.instagram.com/papadosio
www.youtube.com/papadosio
www.spoti.fi/2HlrjQy
www.soundcloud.com/papadosio
---
The Matters | Fred's Texas Cafe | Nov. 16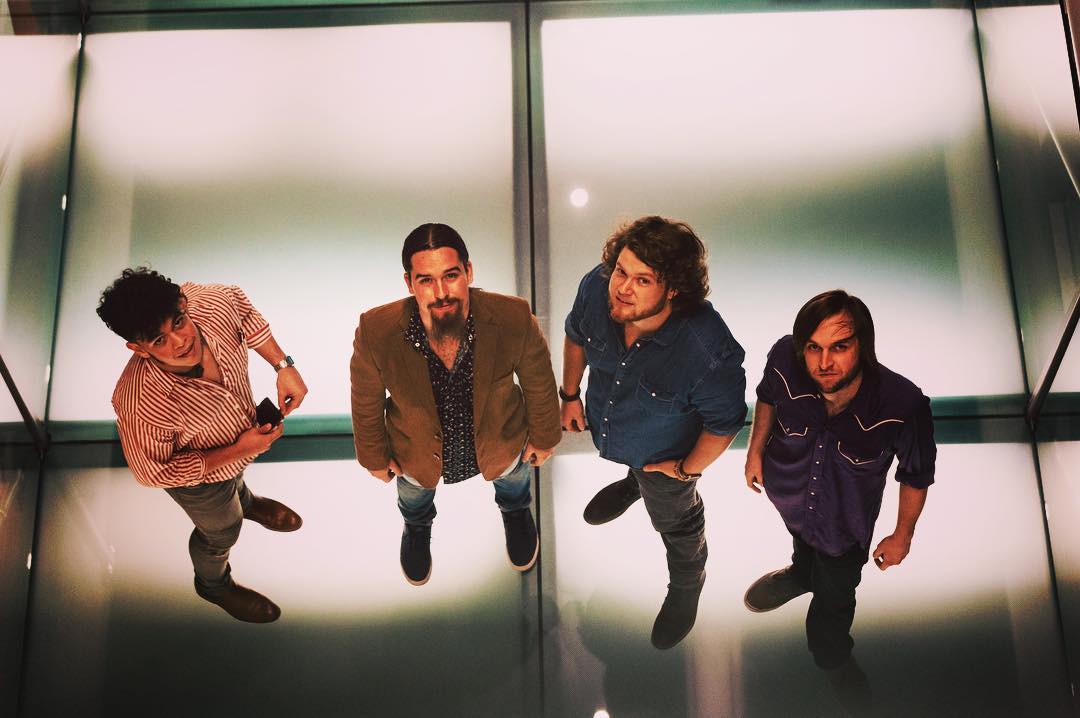 The Matters play Fred's on Saturday, November 16th | 8pm – 11pm
Check out the band →https://themattersmusic.com/home
Before relocating to ATX, The Matters grew up sharing the stage in PCB. The project formerly known as Jam Therapy, features a lineup of Florida natives: Garrett Brown (vocals, guitar), Alejandro Rios (guitar, vocals), Chase Morgan (bass) and Mike Kreiger (drums). Together they performed across the southeast and released a series of EP's until their music led them to Austin, TX.
The bands electric and unapologetic rock 'n' roll — but with a whole lotta feeling– has materialized into the band's first EP Survive, set for independent release in 2018. The album was recorded in Austin, TX at the Bubble with premier rock producer Chris "Frenchie" Smith (Jet, The Darkness, Leopold and His Fiction, Purple) and expands upon the group's development with diverse songs that reinvent the far-reaching scope of rock music.
With the mystic of Zeppelin, paired with the energy of The Red Hot Chili Peppers, The Matters challenge their audiences to a fight to the death every night while conducting a stage show that is both chaotic and seductive.
---
The Jauntee with Hippie Hoodoo :: Deep Ellum Art Co :: Nov 20th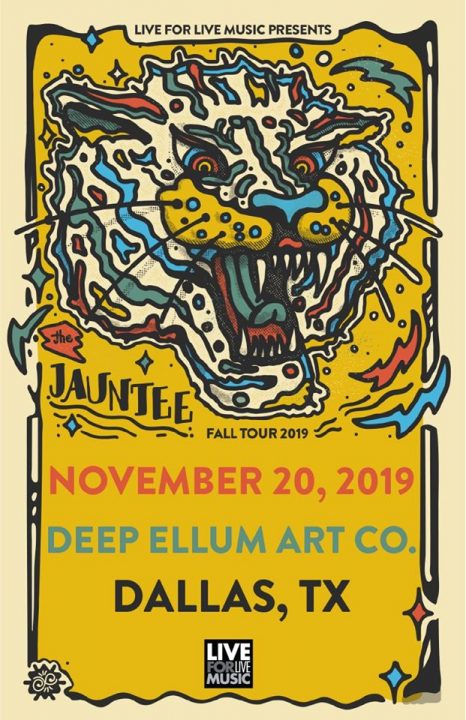 The Jauntee is back in Dallas!
www.thejauntee.com
www.facebook.com/thejauntee
thejauntee.bandcamp.com
In a world filled with instant gratification, gimmicky over saturation and a lack of true improvisation, The Jauntee pays tribute to music's ability to transcend simple entertainment and cultivate a truly distinctive experience. The Jauntee has fostered a musical community based on a breadth of original material that engages fans through nightly exploration and risk taking. Averaging over one hundred shows a year, with each containing a unique set list and their own special improvisational moments, the band is constantly expanding upon what defines them and their live performances.
With almost a decade's worth of touring experience; appearances at major festivals such as Peach Fest, Catskill Chill, and Resonance; and 36 states toured with stops at national touring staples such as Brooklyn Bowl, Georgia Theatre, and the Paradise Rock Club, The Jauntee have been nurturing a fanbase of dedicated followers who are inspired by their music and willing to travel to see what the band has in store next. Fans that thoroughly analyze their music, track their set lists and passionately promote their music. The Jauntee makes each night an exciting prospect of a new shared experience with bust-outs, fresh jamming, poignant covers, and accessible songwriting.
With Dallas' own Hippie Hoodoo + 1 more act TBA soon.
---
Pigeons Playing Ping Pong // Thumpasaurus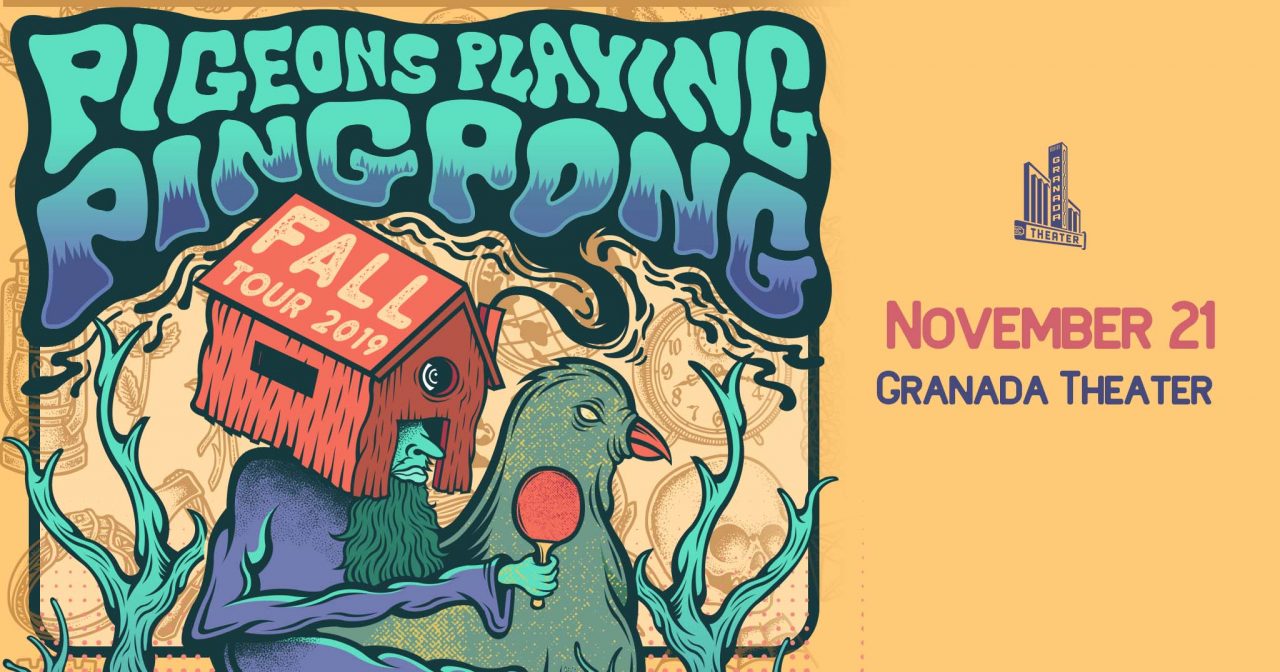 Dallas!
Psychedelic funk jam band Pigeons Playing Ping Pong are bringing their positive vibes and high energy to Lower Greenville on November 21st with Thumpasaurus.
Tickets on sale Friday, June 21st at 10AM
---
Electrik Ants w/ Famous Exchange at Harvest House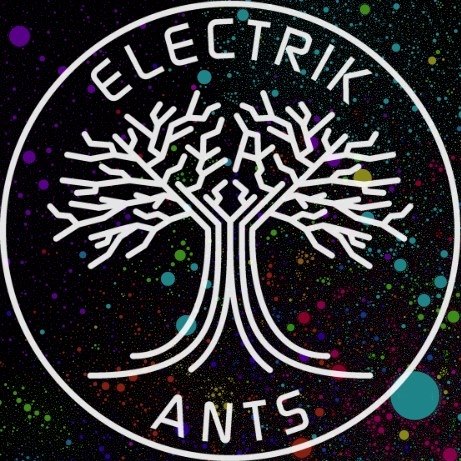 Electrik Ants is Genuine blend of Psychedelic, Funk, Hip-Hop, and Rock. As if Gorillaz, Tame Impala, & Lettuce hopped in a rocket ship!
Playing on the stage tonight with them is Famous Exchange – a collective of sonic alchemists!
Come and party with us and enjoy these two acts to achieve your sensory bliss..
FREE SHOW!!!
---
TryMore Giving with TryMore MOJO – Thanksgiving Eve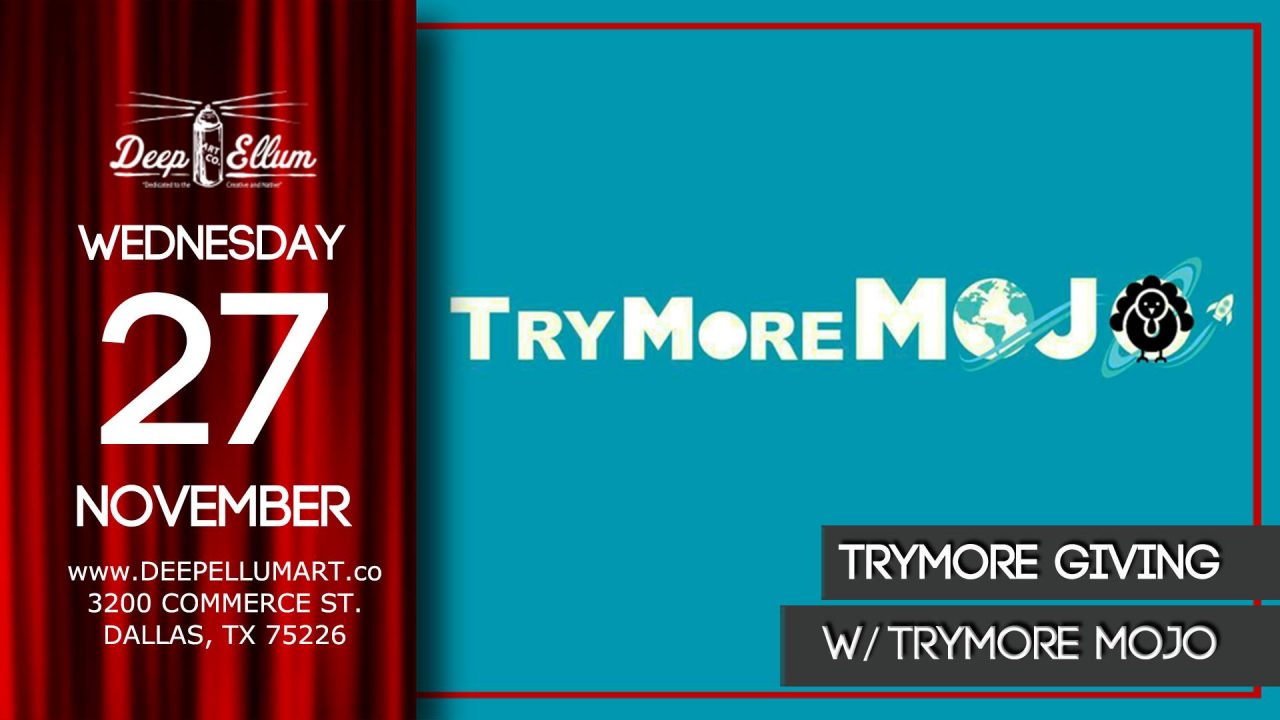 Deep Ellum Art Company Presents:
[ live music | art gallery | bar | art yard ]
http://DeepEllumArt.Co/
TryMore Giving with 2 Sets from TryMore MOJO!
A Jamily Celebration! Bring your friends, bring the munchies, and bring the grooves cause it's gonna get FUNKY!
Drink Special: Half Price Craft of Draft Cocktails
Tickets on Sale NOW!
>>> http://bit.ly/TryMoreGiving
TryMore MOJO
[ deep groove | space funk | dance rock ]
Feels Like: Spafford, Dopapod, Aqueous
About TryMore MOJO:
Seeking the highest of interstellar peaks, TryMoreMOJO guides the listener on their mission through space with their blend of funky riffs, modular soundscapes, energetic vocals, and heavy grooves; inviting fans to contribute their energy in a give-and-take partnership between performer and listener.
The Dallas, TX based group has worked tirelessly to solidify and expand their position in the southern region. Starting with a sold out debut show in 2016 followed by continuous regional performances, and nominations for "Best Funk Act" & "Best Electronic Act" by the Denton Area Music Awards before the end their first year; MOJO showed a tangible amount of momentum and persistence, opening doors to many future opportunities.That momentum has started to steamroll with the band sharing stages with national acts such as, Papadosio, TAUK, STS9, Pigeons Playing Ping Pong, Magic Beans, Aqueous, BIG Something, Ghost Light, CBDB, The Werks, Eminence Ensemble, Amoramora, Funk You, The Jauntee and many more.
Meticulously working on their debut full length studio album, MOJO is set to release their first EP this spring, all the whilst maintaining a road-ready regional presence. With a growing fanbase eager to see what this band of unique personalities has to bring to the table next, Its The Time to "TryMoreMOJO"
---
Sputacular Presents: 'Revive Live' | 11/30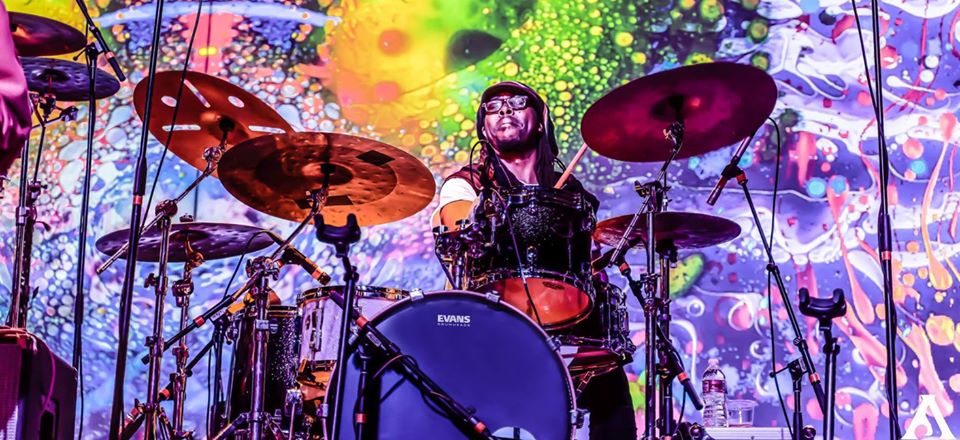 Deep Ellum Art Company Presents:
[ live music | art gallery | bar | art yard ]
http://DeepEllumArt.Co
Robert 'Sput' Searight of Ghost Note is bringing us Sputacular's 'Revive Live' on Saturday, November 30th!
---
---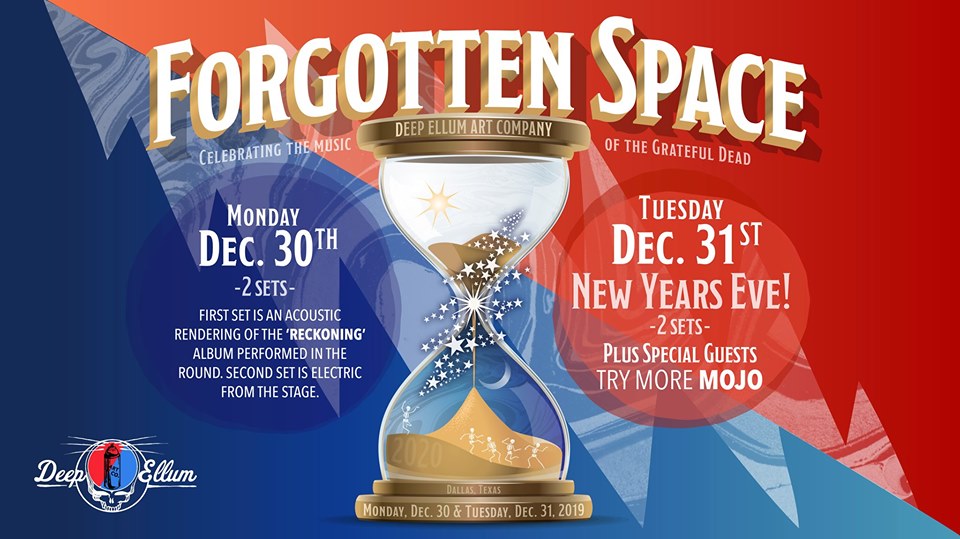 Deep Ellum Art Company Presents:
[ live music | art gallery | bar | art yard ]
http://DeepEllumArt.Co
Deep Ellum Art Company Presents:
[ live music | art gallery | bar | art yard ]
http://DeepEllumArt.Co/
Kicking in the New Year the Art Co way.. with a little Dead, a little Mojo and a few other surprises along the way.
NIGHT 2!
w/ FORGOTTEN SPACE
[ A Tribute to the Grateful Dead ]
www.forgottenspace.net
&
TryMore MOJO
[ deep groove | space funk | dance rock ]
---