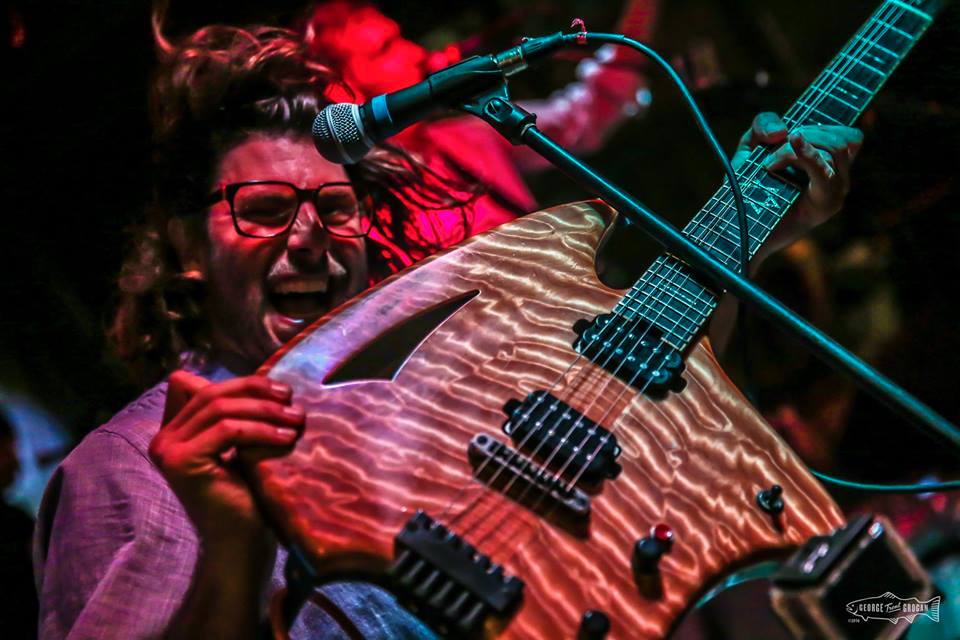 NIGHT 1
A Live One
Celebrating the Music of Phish
•
GravelTooth
at

The Green Elephant
— Time2Fly Music presents —
2 Nights of Phish Music!
Friday, Feb 24 + Saturday, Feb 25
A Live One (Austin, TX)
Celebrating the Music of Phish
www.aliveone.org
A Live One is Texas' premier Phish tribute, formed in 2011 by guitarist Josh Pearson, bassist Andy Harn, keyboardist Zack Morgan and drummer Alan Eckert. Being huge fans and heavily influenced by Phish, the band found it very exciting recreating their music. With 200 shows under their belts, the band has toured heavily throughout the country and performed at several festivals including Phases of the Moon, Euphoria, Art Outside & Highberry. Digging into the chemistry of Phish's music, A Live One rises to the challenge, striving to create a similar experience, on a much smaller scale.
w/ SPECIAL GUESTS:
Graveltooth (Austin, TX)
www.graveltoothmusic.com
The GravelTooth sound is equal parts hill-country funk and roots rock psychedelia.. but even more, it is a product of lives spent immersed in the Austin music scene.. Think of hot texas summers, swimmin' holes, and sharing a bottle of whiskey with old friends. Their live shows conjure that rebellious spirit in all of us. It's only rock-n-roll, but GravelTooth reminds us why we like it.
Happy Hour from 9pm – 10pm
NIGHT 2 INFO:
>> A Live One :: Celebrating the Music of Phish :: Night 2 <<
Tickets on Sale Friday, Dec. 30 @ 10am