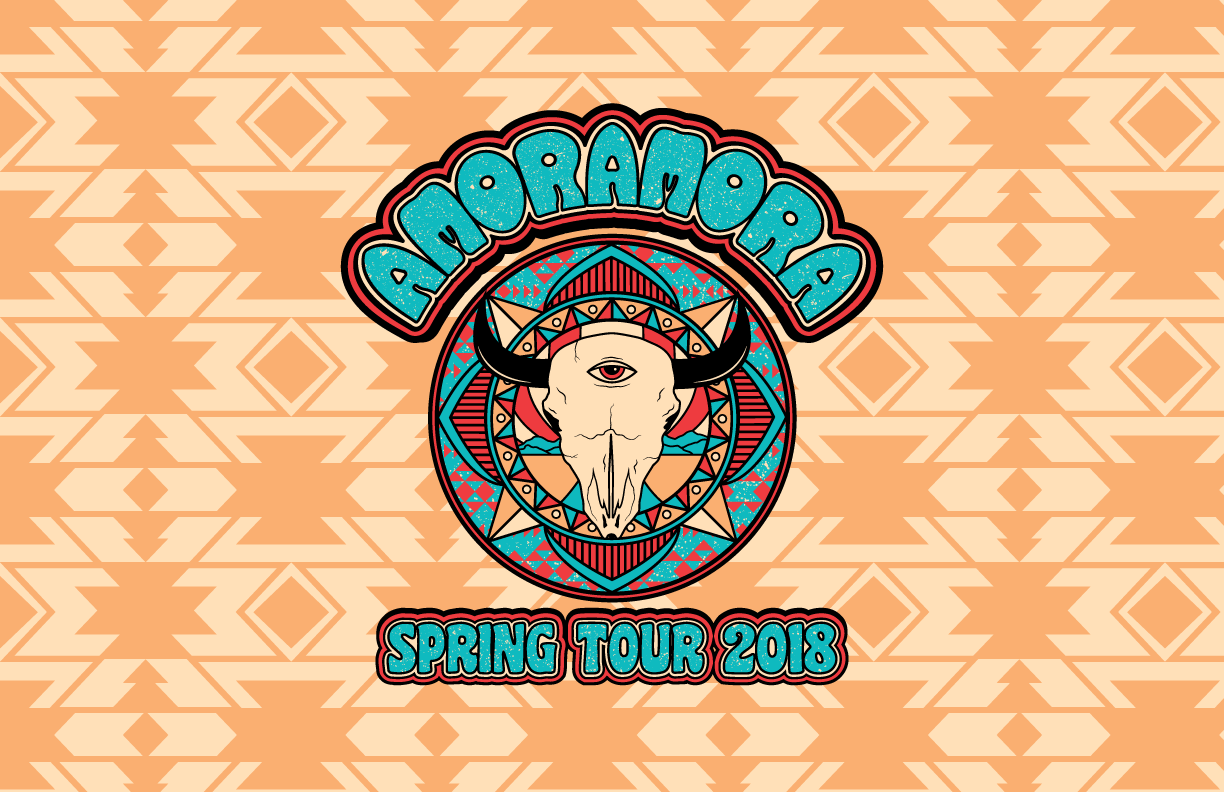 Amoramora at Sundown
at

Sundown at Granada
Sundown at Granada Presents:
[ real music. real food. real local. ]
www.sundownatgranada.com
-930pm-
-FREE SHOW
*Whiskey Wednesday!*
[ 1/2 off all whiskey/bourbon/scotch ]
feat. Live Music from:
Amoramora (Boulder, CO)
[ rock / bluegrass / jazz ]
www.amoramoramusic.com
↳ SPOTIFY: bit.ly/AmoramoraSpotifyLink
↳ YOUTUBE: http://bit.ly/AmoramoraYouTube
↳ WEBSITE: bit.ly/AmoramoraRocksYourSocks
↳ TWITTER: bit.ly/AmoramoraTweets
↳ INSTAGRAM: bit.ly/AmoramoraInsta
Amoramora played over 100 shows in 60 different cities around the U.S. in 2017, toured to both coasts twice and played two sold-out hometown shows at the Fox Theatre and Boulder Theater. Their song 'Bloom' was featured on Sirius XM's Jam On channel, and their song 'Coming Back' was featured in Relix Magazine's August 2017 Issue.
Amoramora has been saving the world with rock'n'roll since 2016. Every live show is guaranteed to blast you off into a cosmic dance party and features an ever changing blend of psychedelic jams, funk, bluegrass, african highlife and beyond. Fueled by high-energy improvisation, the undeniable joy this quartet shares onstage and offstage is reflected by their devout and growing fanbase, the Amorons. Based out of Boulder, CO, the band has a commitment to consistently changing setlists, expanding their already extensive catalog of original material, and stirring the musical gumbo. Along with the deep instrumental blend of guitar, keyboard, trumpet, EWI, bass & drums, all four members are also vocalists. Their astronomic compositions take the listener on an engaging journey while whimsical and captivating lyrics fuel the fire of musical imagery. The quartet, two of which have music degrees from the University of Colorado and University of Miami (FL), create a refreshing experience every night to keep their audience and listeners on their toes.
The band has had the honor of sharing line-ups with other legendary and blossoming musicians from projects such as Railroad Earth, Papadosio, STS9, Greensky Bluegrass, Furthur, Lettuce, Vulfpeck, Pigeons Playing Ping Pong, The Motet, Animal Liberation Orchestra, Joe's Russo's Almost Dead, Tea Leaf Green, Melvin Seals & JGB, RJD2, Break Science, The Werks, The Floozies, Sunsquabi, The New Mastersounds, TAUK, Zach Deputy, and The Magic Beans.