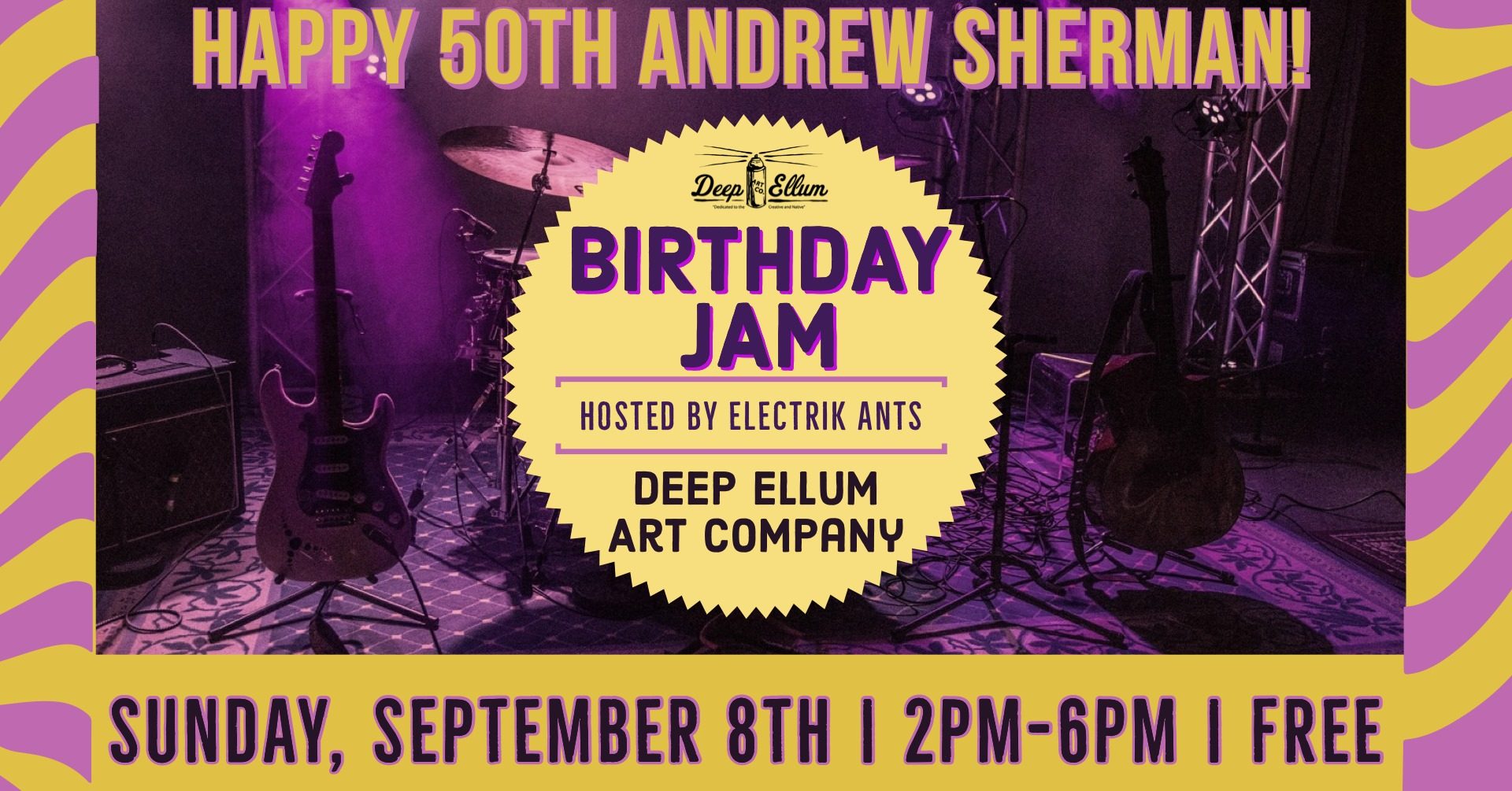 Andrew Sherman's 50th Birthday Jam Hosted by Electrik Ants
at

Deep Ellum Art Company
Sunday

,
September
08
2019
Deep Ellum Art Company Presents:
Celebrating the man behind the camera, Andrew Sherman's 50th Birthday with a little Jam Room Session hosted by Electrik Ants!
You've surely seen the Drewlio Photo logo in the corner of photos from Art Co and all over town.
Come hang from 2PM-6PM for a little jam on a fine Sunday afternoon! NO COVER!
Happy Birthday Sherman, we love you! THE BIG 5-0!