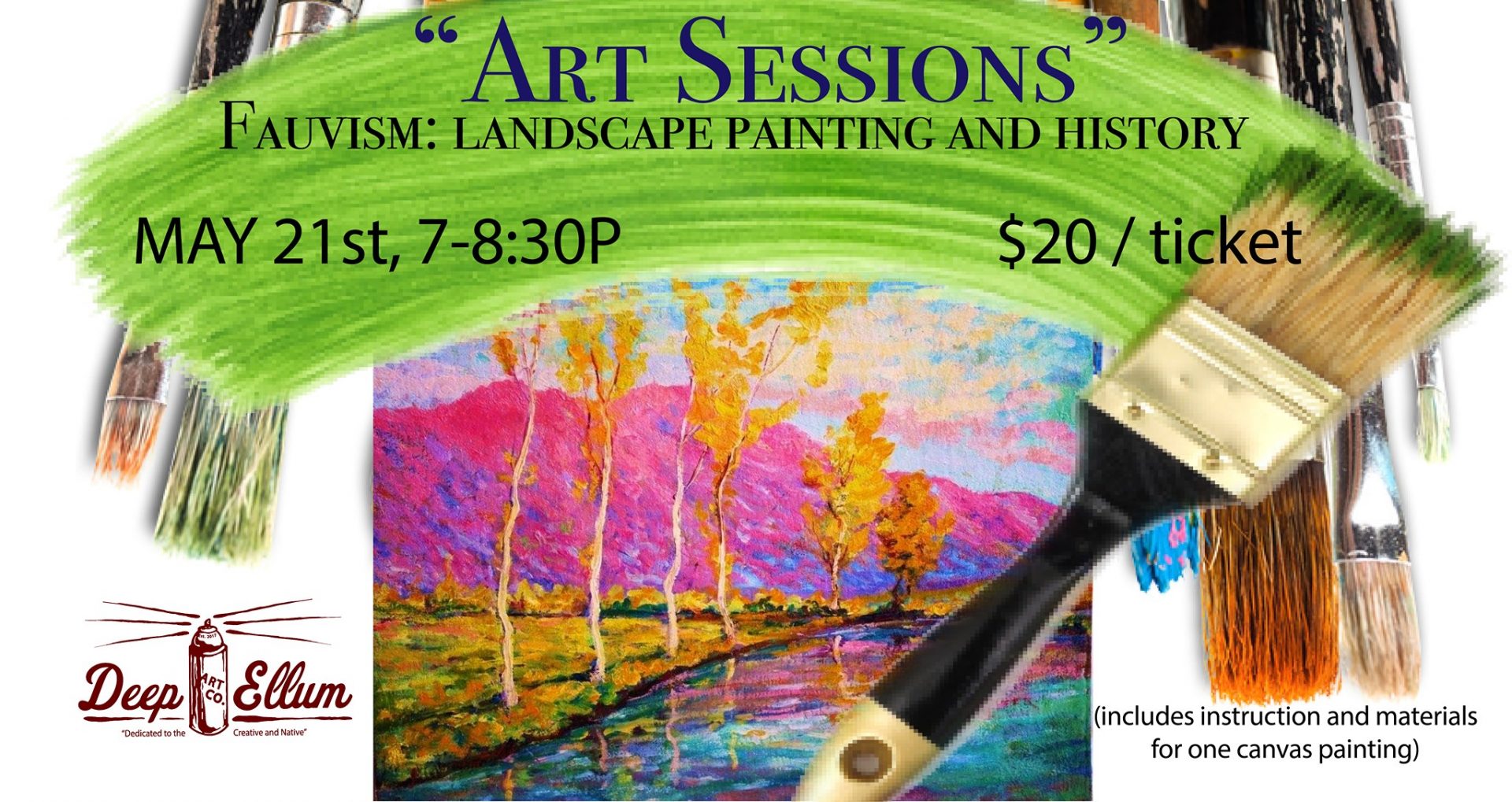 Art Sessions: "Fauvist Landscape" Paint & Sip Class | May 21
at

Deep Ellum Art Company
ART SESSIONS:
Paint & Sip Class
"FAUVIST LANSCAPE"
Tuesday, MAY 21
(7:00 – 8:30 PM)
Tickets on Sale Now!
http://bit.ly/ArtSessions-FauvistLandscape
—
✦ ABOUT ART SESSIONS ✦
Paint like one of the greats and learn about the history of Fauvism, and create your own fauvist landscape painting at Deep Ellum Art Company's "Art Sessions" with our Artistic Director – Amber Crimmings.
Whether you're a novice painter or a pro, this class is no sweat, full of fun, and just as sweet as the real thing!
You will be supplied with all painting materials and instruction to create your own unique piece
Explore tips and tricks on how to add more realism into your paintings, learn basic acrylic techniques, color mixing, composition and design fundamentals while developing your personal style in this specialized class.
Demonstration and individual guidance are provided throughout the session. Themed drink specials, both alcoholic and non, will be available to all class participants!