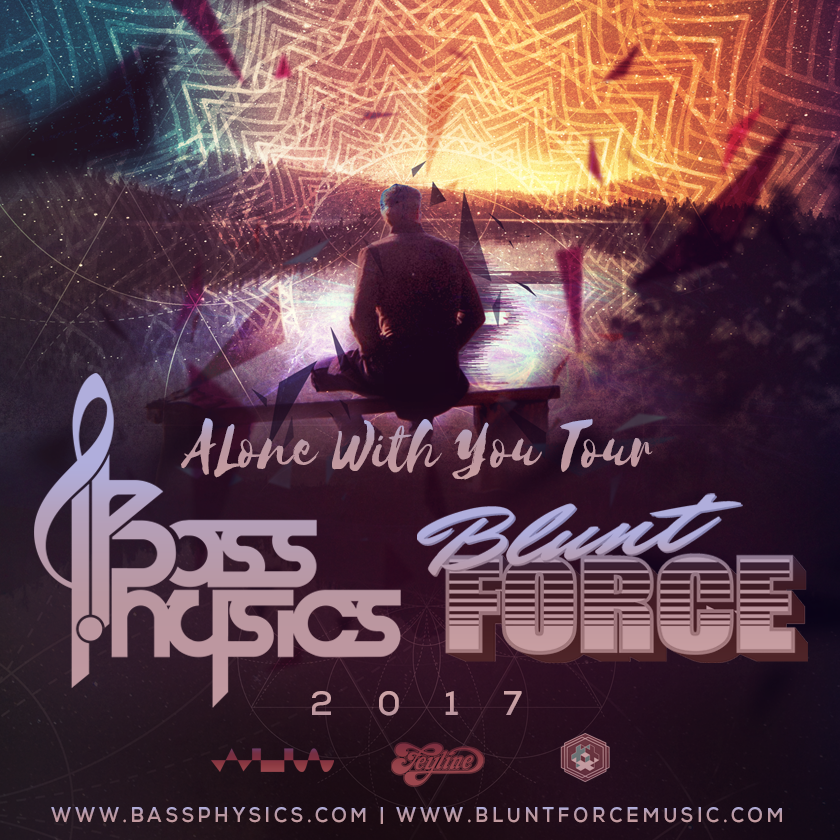 Alone With You Tour
Bass Physics
*OFFICIAL* Road to Euphoria [ Dallas ] Pre-Party
•
Blunt Force
•
DJ Mikey Rodge
at

The Green Elephant
Waveform Agency & Time2Fly Music Presents
— Alone With You Tour —
feat. Bass Physics (Denver, CO)
www.bassphysics.com
[ Electro Soul / Rock / Live Guitar + Keys ]
Bass Physics is a Denver-based producer named Arja Adair who has one objective in mind: to spread positive vibes through the power of music. His genrebending sound is made up of soulful electronic beats fused with live guitar and keys. While some songs weave beautifully expressive sonic landscapes, others
explode with power and energy.
— & —
Blunt Force (Austin, TX)
www.bluntforcemusic.com
[ Live Electronic Duo ]
Blunt Force is an Austin-based live electronic music group consisting of Brian Gustafson and Deniz Baykal. The duo brings a high-energy performance to the stage, combining live instruments and hard hitting bass. Their sets vary in both style and tempo, leaving no genre untouched.
— w/ Local Support from —
DJ Mikey Rodge (Dallas, TX)
www.soundcloud.com/mikeyrodge1
[ Funk / Electro / Hip-Hop ]
— @ —
The Green Elephant (SMU)
www.greenelephantdallas.com
THE FUTURE FUNK FUNDAY RETURNS! Alright Fam, let's get together for a little Sunday FunDay at the *Official* Road to Euphoria Dallas Pre-Party!
Euphoria Music Festival (Austin, TX)
www.euphoriafest.com
[ Music / Art / Yoga / Camping ]
All kind of fun-tivities to be announced soon, including Vendors, Performance Artists, Concessions, and Live Painters.
Tickets On Sale Monday, January 23!