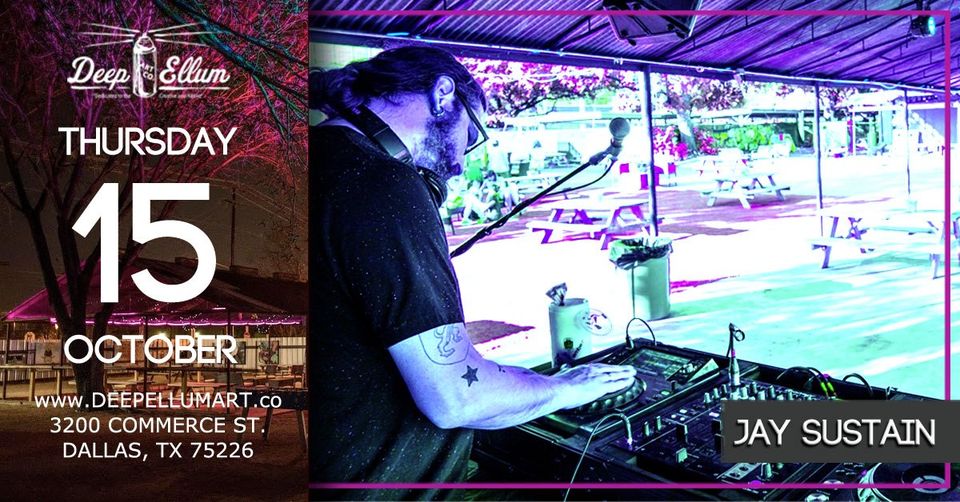 Beats, Eats, & Brews in the Art Yard w/ Jay Sustain
at

Deep Ellum Art Company
Thursday

,
October
15
2020
An Evening in the Art Yard with Beats by Resident DJ, Jay Sustain, Eats from Butcher's Son, & Brews from our bar!
Thursday, October 15th
$5 Cover | 5PM – 12AM
Art Yard Service ONLY.
Bar Service through the side window, access to outdoor restrooms,
picnic tables will be 6ft apart.
All patrons will be REQUIRED to wear a mask and continue to practice social distancing.
Please respect our guidelines as we want to keep YOU & our staff as safe as possible.
No Shoes, No Shirt, No Mask, No Service.