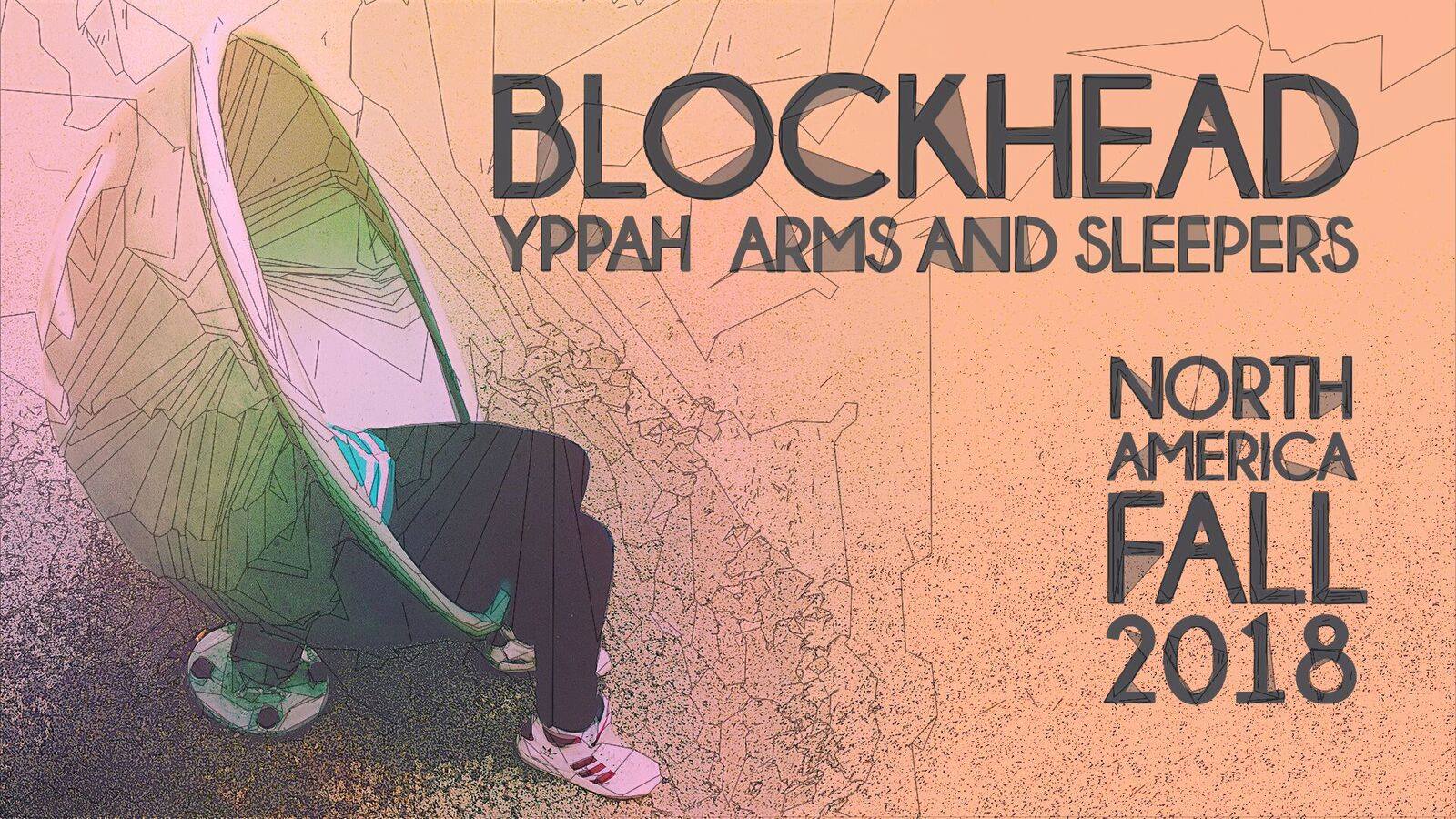 Blockhead, Yppah & Arms and Sleepers
at

Deep Ellum Art Company
Saturday

,
November
10
2018
BLOCKHEAD // YPPAH // ARMS AND SLEEPERS
NORTH AMERICAN TOUR, FALL 2018
The acclaimed NYC producer BLOCKHEAD will team up with Long Beach's YPPAH and Boston's ARMS AND SLEEPERS for a full North American tour this fall. Formerly signed to Ninja Tune, Blockhead's most recent album 'Funeral Balloons' was released in September 2017 via Backwoodz Studioz. Yppah's 2015 album 'Tiny Pause' was released courtesy of Ninja Tune imprint Counter Records, while Arms and Sleepers' latest full-length 'Find The Right Place' was released on Pelagic Records in April 2018. The three producers will be presenting an eclectic mix of material during their live sets, including some brand new tracks. To celebrate the tour, there will also be a special remix release with each artist remixing one another's songs. Don't miss out on this opportunity to experience live some of the most exciting and original underground electronic and hip-hop music!
BLOCKHEAD
The Real Blockhead
http://blockheadnyc.bandcamp.com
YPPAH
Yppah
http://yppah.bandcamp.com
ARMS AND SLEEPERS
arms and sleepers
http://wearearmsandsleepers.bandcamp.com