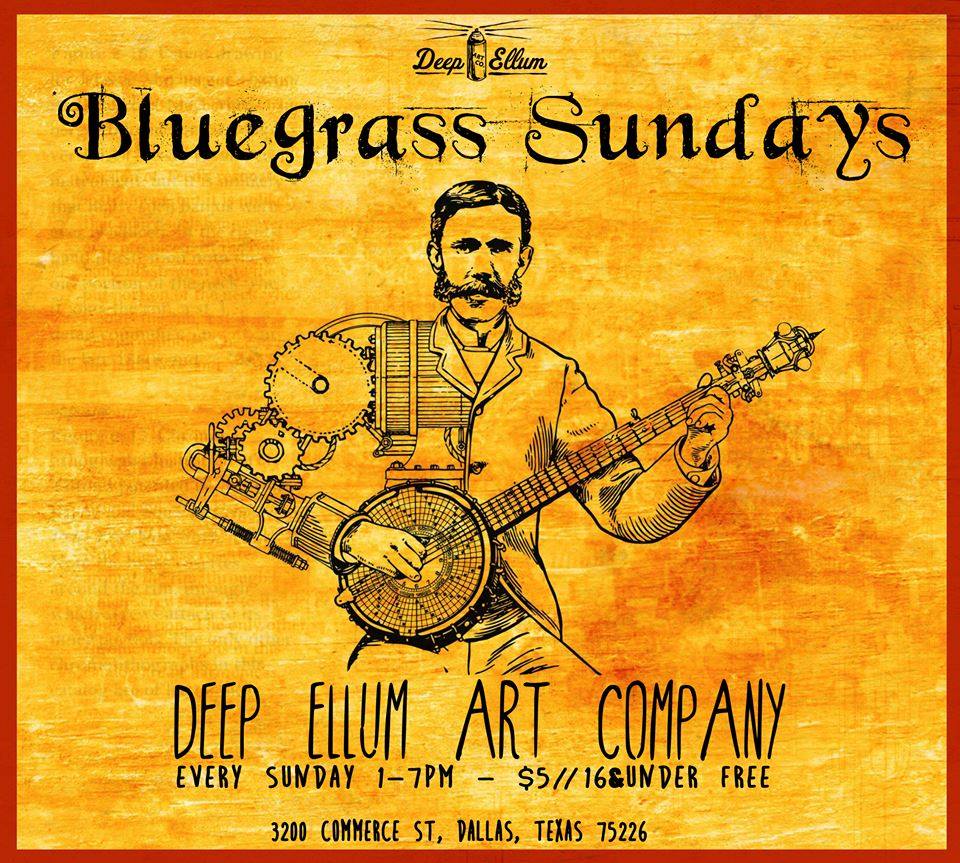 Bluegrass Sundays at Art Co. w/ Over The River & Turkeyfoot
at

Deep Ellum Art Company
Deep Ellum Art Company Presents:
[ live music / art gallery / backyard / bar ]
.:: Bluegrass Sundays ::.
Never Miss a Sunday Show!
Set Times are TBD due to the Dallas Pizza Fest 2018 happening simultaneously!
feat. Over the River
http://overtheriverband.com/
Veteran pickers (and a drummer), assembled together to bring DFW some bluegrass and country. Our belief is that fun times with family and friends get even better with foot tappin', swing dancin' or cryin' in your beer music.
Turkeyfoot
http://bit.ly/TurkeyfootVideos
Denver-based 5 piece bluegrass band, Turkeyfoot, has a hard-driving, traditional sound with hues of honky tonk mixed in.
>>> All Ages!
>>> Tickets will be $10 & will get you access to both Bluegrass Sunday &Dallas Pizza Fest 2018 – Must have ticket to enter.