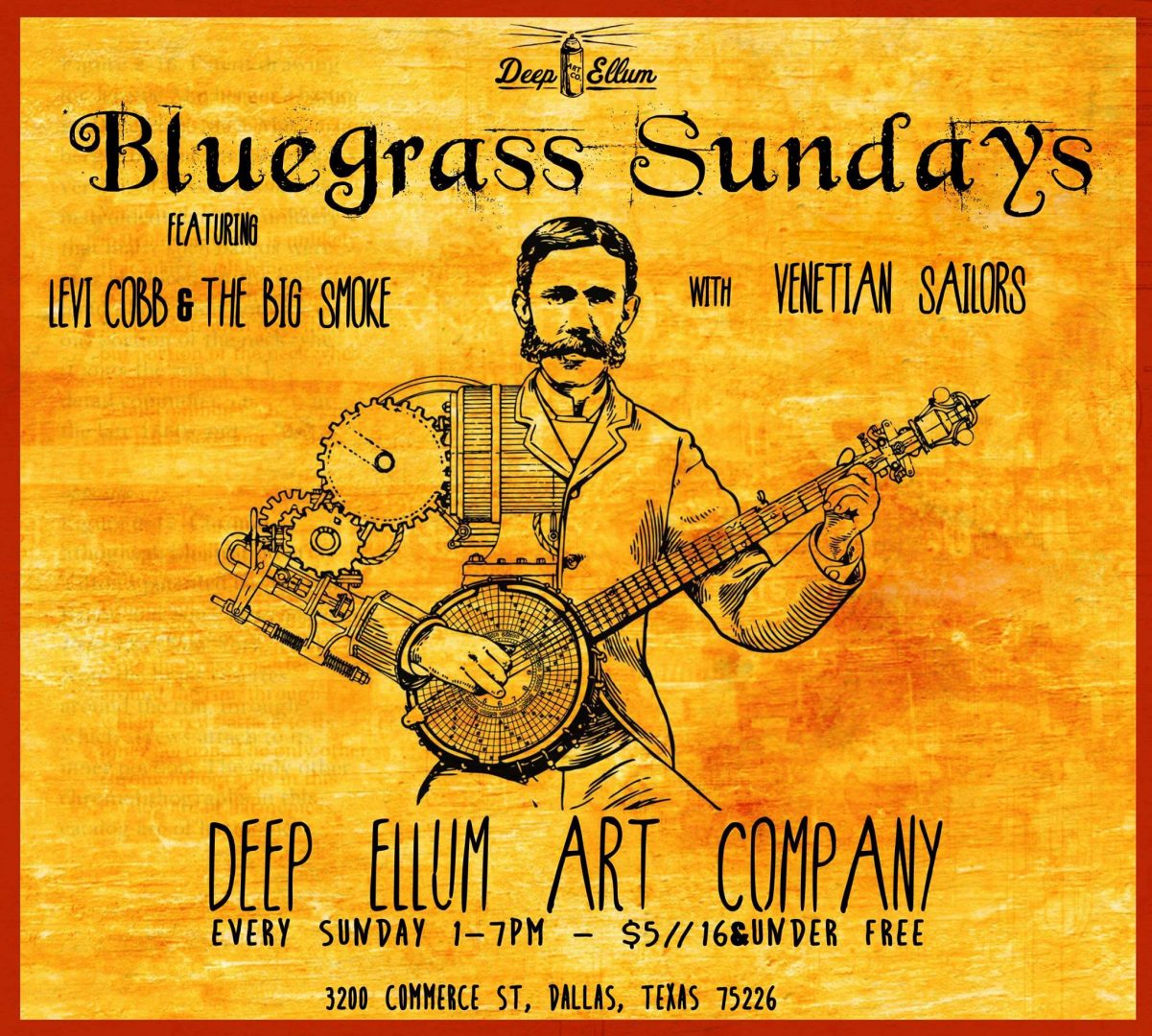 Levi Cobb & The Big Smoke
with The Venetian Sailors
at

Deep Ellum Art Company
Deep Ellum Art Company Presents:
[ live music / art gallery & yard / food trucks ]
.:: Bluegrass Sundays ::.
The Venetian Sailors (2pm-4:15pm)
Formed in December of 2012 on a random whim, The Venetian Sailors have quickly evolved from one of the area's hottest up and coming folk/roots quartets into a full blown electric, soulful amalgamation of melodic merriment and intriguing arrangements that you'll have to experience live to fully appreciate.
+ Levi Cobb & The Big Smoke (4:30pm-7pm)
Levi Cobb & The Big Smoke are a whiskey-soaked Folk Rock band from Denton, Texas. They enjoy long walks on the beach, tequila, and banjos.
Never Miss a Sunday Show!
$5 cover – 16 & under free
http://DeepEllumArt.Co/