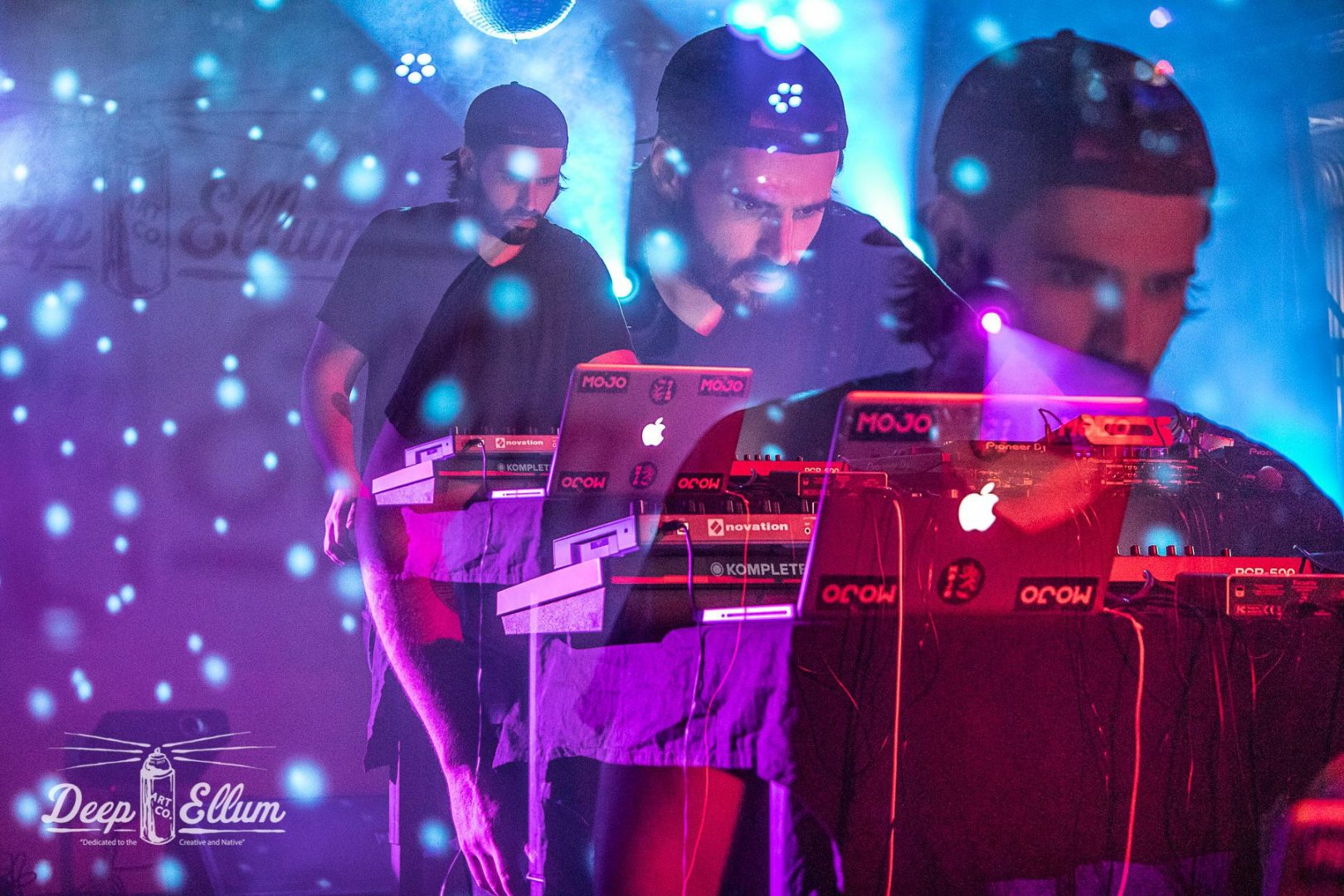 Bluetech with Bliss Goddess and Chorduroy | Dallas, TX
at

Deep Ellum Art Company
Saturday

,
October
12
2019
Deep Ellum Art Company Presents:
[ live music | art gallery | bar | art yard ]
http://DeepEllumArt.Co
Saturday, October 12th 2019
Tickets on Sale NOW!
>>> http://bit.ly/Bluetech_DTX
Bluetech
[electronic | ambient | down-tempo]
Evan Bartholomew has been performing electronic music for nearly 20 years as Bluetech, Evan Marc and Invisible Allies (with Kilowatts).
As an an internationally recognized touring music producer with over 29 album / EP releases and a seasoned portfolio of video game and film scoring credits, Bluetech is a master of analog and modular sound synthesis and DSP audio manipulation. He brings a passion for sound design and cutting edge audio exploration into all the work he touches. His music transcends the constructs normally associated with a calculated "electronic artist," pursuing music with meaning and purpose with downtempo, future bass and progressive electronic music, rife with emotional intent and poly-rhythmic percussion.
Bluetech began his training as a classically trained pianist at a young age, and has explored his craft as a DJ, musician, film composer, record producer and label owner. His work has evolved to include his roots in classical composition and ear for nomadic harmonic progressions and a deep awareness of music as a kinetic force with body moving beat mechanics. He has toured extensively throughout the U.S. and internationally, having shared stages with such acts as The Glitch Mob, The Orb, Bassnectar, Ott, Juno Reactor and many more.
Bliss Goddess
[tribal dub | sacred word beat]
Bliss Goddess is a live performance group that includes sacred sounds, visionary art and shamanic visuals, brought to life with radiant temple dancers (tribal fusion, belly dance, ecstatic dance, etc.). It is an embodied, immersive, multi-sensory experience in which everyone participates.
Bliss Goddess can be found at ecstatic dance events, private tantric retreats and temple parties, shamanic and journeying ceremonies, and on the transformational festival circuit.
You can hear Bliss Goddess here:
http://www.SoundCloud.com/blissgoddess
Chorduroy
(Leland Kracher of TryMoreMOJO)
[electronic | funk | dance]