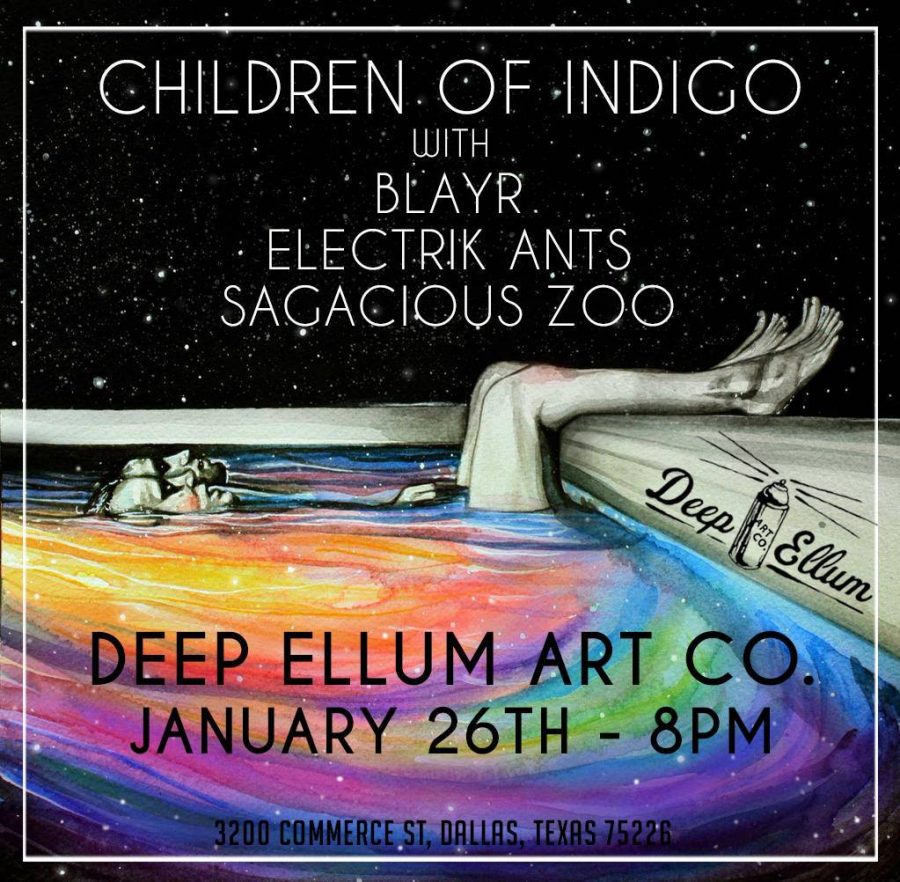 Chilldren of Indigo
with Blayr, Electrik Ants, & Sagacious Zoo
at

Deep Ellum Art Company
 Deep Ellum Art Company Presents:
[ live music / art gallery & yard / food trucks ]
Children of Indigo
Chilldren of Indigo is a Dallas-based band that blends elements of rock, funk, & hip hop sprinkled with blues. Their music is their love, passion, & dream.
BLAYR
Powerhouse vocalist Alex Blair is quickly becoming one of DFW's most in-demand performers. Her musicianship stems from a deep-rooted love of pre-80's soul and an extensive background in jazz and musical theater. Alex Blair's sultry, velvet sound and unmatched on-stage presence make for a dynamic performance every time she steps on stage. Alex fronts the soul/pop band BLAYR, bringing a fresh take on old school soul.
Electrik Ants
Rock, Hip-Hop, Trip-Hop
Artists We Also Like:
Red Hot Chili Peppers, Gorillaz, Steely Dan, Outkast, Daft Punk, The Strokes
Sagacious Zoo
An accessible palette of rock, folk, punk and jazz, formed by friends on a lifelong creative pursuit.
$8 ADV // $10 DOS
http://bit.ly/2jRixiL
Tickets on Sale Now!
http://DeepEllumArt.Co/