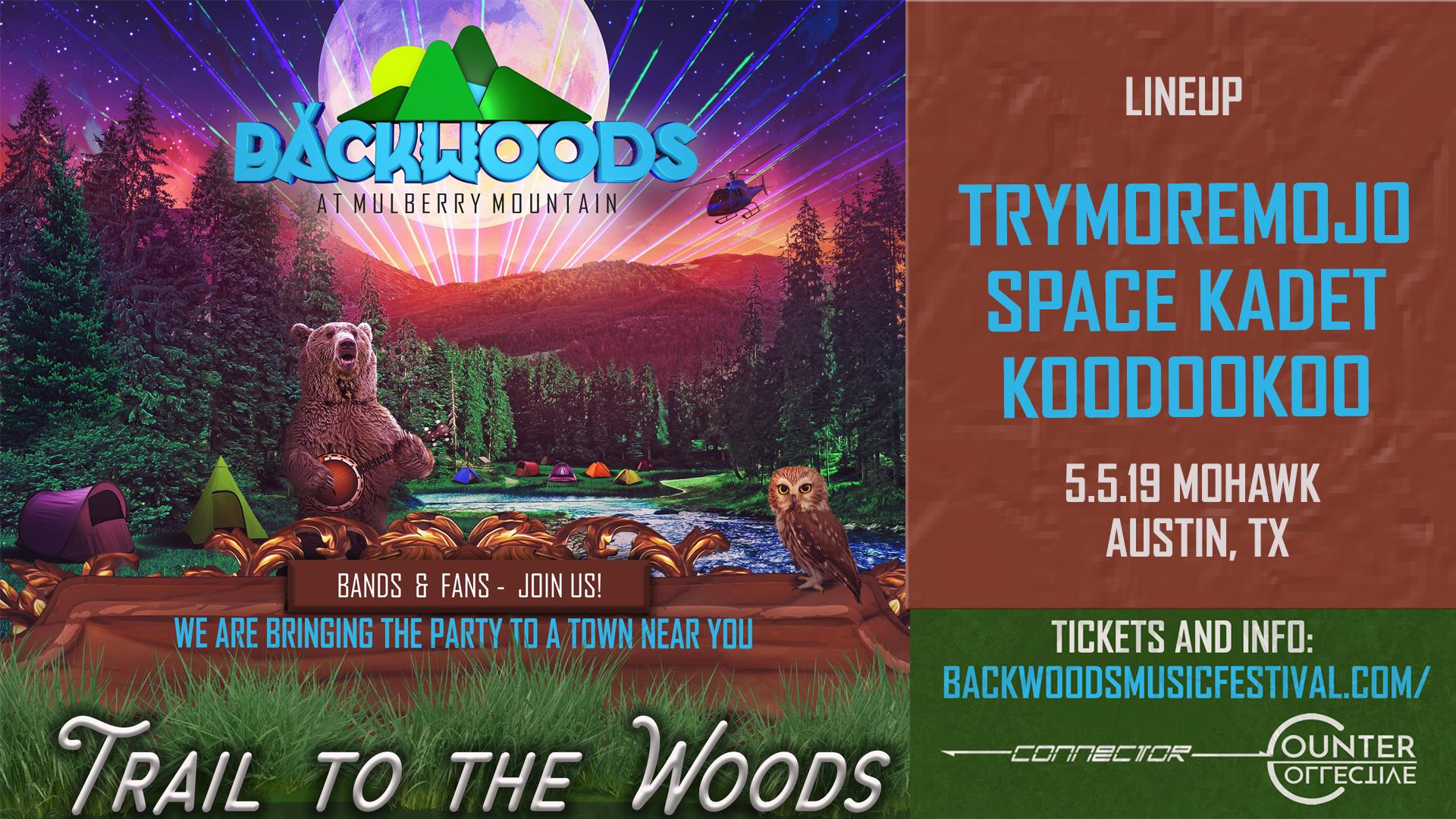 Trail to the Woods w/ TryMoreMOJO, Koodookoo, & Space Kadet at Mohawk
at

Mohawk ATX
Mohawk Austin & The Hippie House presents:
Cino de Mayo with TryMore MOJO, Koodookoo & Space Kadet
at Mohawk Austin (indoors)
::Tickets::
$7 Advance • $10 Day of Show
Koodookoo
[Prog • Jam]
Koodookoo invites you to travel the furthest reaches of the multiverse and dive into the deepest parts of your heart and mind on a consciousness-expanding journey.
TryMore MOJO
[ Psychedelic | Spacefunk | Deep Groove ]
http://trymoremojo.com/
Seeking the highest of interstellar peaks, TryMoreMOJO aims to guide the listener on their mission through space with their blend of funky riffs, modular soundscapes, energetic vocals, and heavy grooves; inviting fans to contribute their energy in a give-and-take partnership between performer and listener.
Space Kadet
[Electronic • Electro-Funk]
Space Kadet explores many genres on the electronic instrumental spectrum with a deep emphasis on creating a spacey funky atmosphere and sound, always leaving the listener in a trance. The band taps into a variety of genres ranging from high energy driven electro-funk to hip hop infused drum and bass into trap, deep dub, house, break beats and more.
https://soundcloud.com/thekadet
Mohawk is located at 912 Red River St, Austin, TX 78701