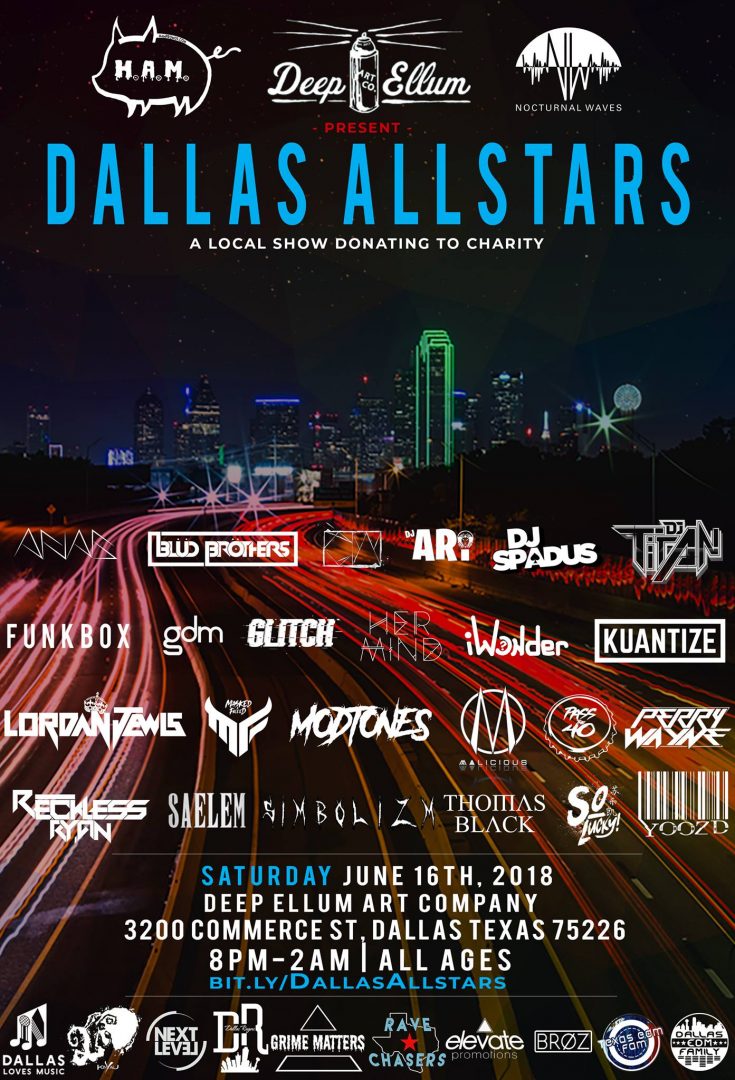 Dallas All Stars: A Local Show For Charity
at

Deep Ellum Art Company
With over 10 different companies and 25 different local artists, (Music for Hope) brings us together for a memorable night of amazing music and giving back to the community.
With 100% of proceeds going directly to charity (The Grant Halliburton Foundation), we showcase some of the best up & coming musicians ranging from Dallas to Austin, Texas.
While giving new opportunity to aspiring artists and creating ways for our community to thrive creatively and culturally, the intention of hosting this event is to raise money and awareness about mental health and stability.
Everyone comes from a different story, and it is imperative that we make a consistent and strong effort to be there for others, showing them that we care and value their beliefs as well as their company.
Come out and dance with your friends June 16th at the Deep Ellum Art Co. for The Dallas All Stars!!