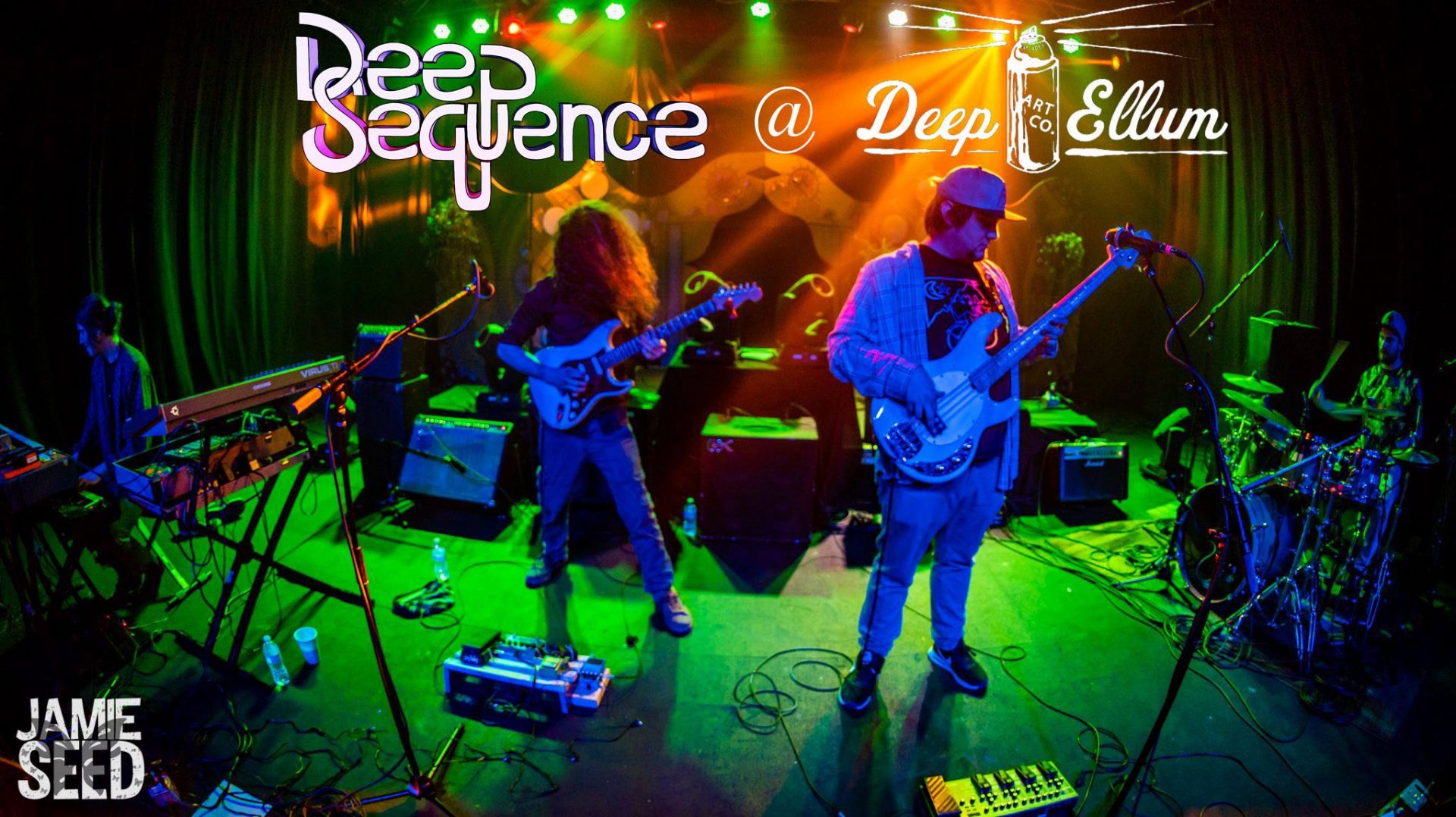 Deep Sequence
at

Deep Ellum Art Company
Deep Sequence
Psychedelic Power Funk from Little Rock, AR
From a place somewhere between space and time, Deep Sequence channels the essential funkiness of reality and beams it through the prism of experience.
They masterfully slather thick syrupy bass tones over pointed ever-shifting percussion, punctuated by the nimble twisting guitar. Out of the swirling sounds, keys and synthesizers wail, cutting through the orchestrated chaos.
Improvised Progressive Rock with an undeniably funky core is what these Little Rock, AR sound wizards do best. Utilizing the influences of Jam, Jazz/ Fusion, and Funk they've created a sound like nothing you've ever heard. Teamed with the lighting wizardry of Isaac Palmer of Deadhead Productions, they are an unstoppable powerhouse.
Setting the Southern Midwest music and festival scene on fire, Deep Sequence leaves fans everywhere begging for another taste.
https://open.spotify.com/artist/6hMHs6RFUi3I1vtPd8gR0M