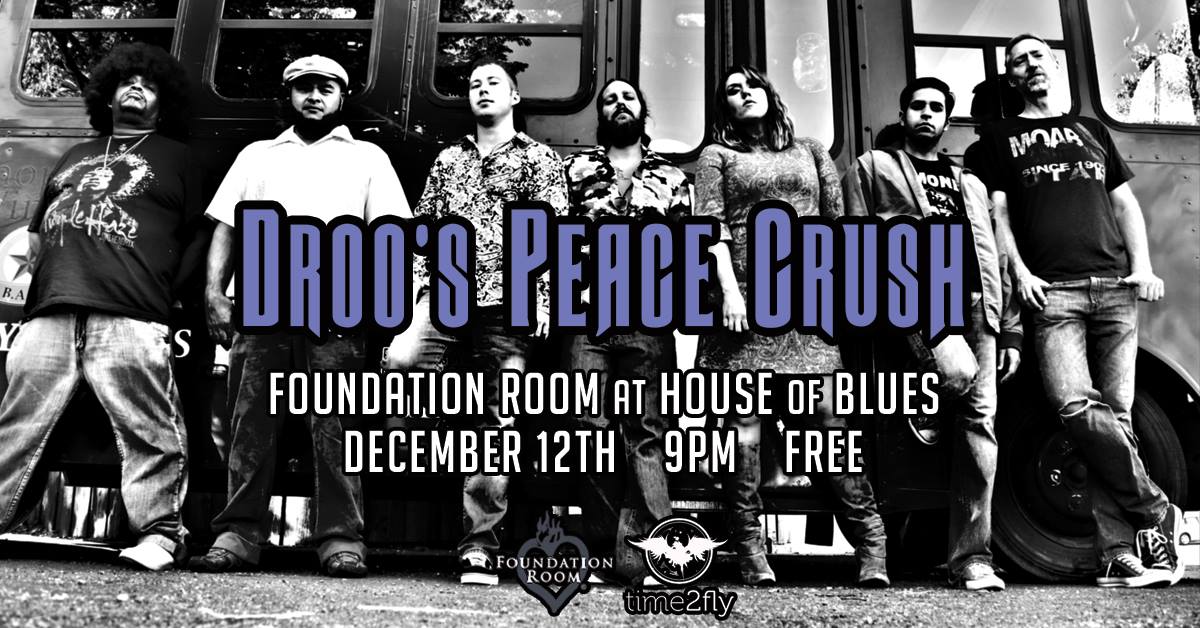 Droo's Peace Crush ‑ Wednesday Night Live!
at

Foundation Room HoB Dallas
at
Foundation Room HoB Dallas
Wednesday

,
December
12
2018
Droo's Peace Crush will be performing in Foundation Room for the return of Wednesday Night Live! Since their musical elements are as eclectic as the Peace Crush-ers themselves, sonically the band is like nothing else that you've ever heard before…and because of the extremely diverse cover song selections they've performed over the years, their original tunes are a pop-heavy beautiful mix of energetic melodies, sounds, and collaborations that they derive from all these influences.