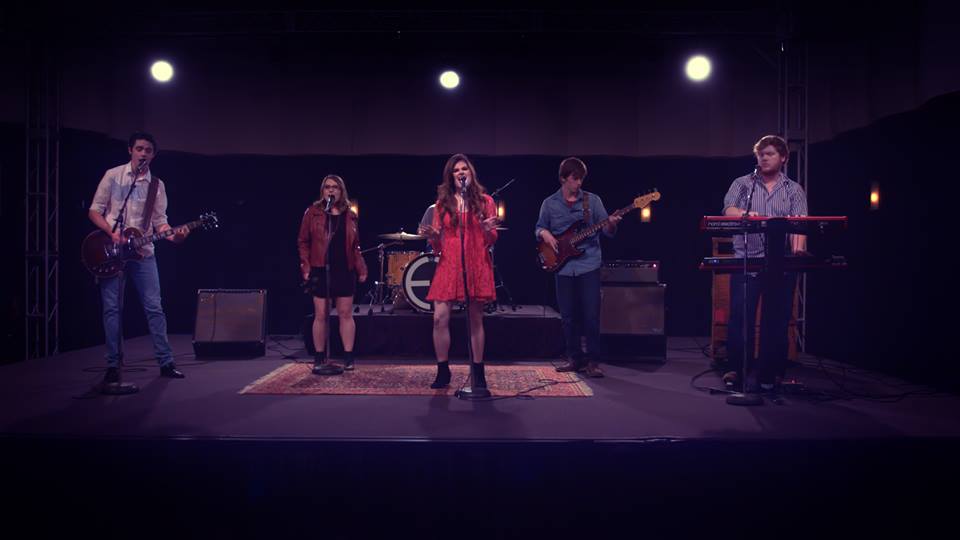 Edison Chair, Sagacious Zoo & Lovely
at

Deep Ellum Art Company
Deep Ellum Art Company Presents:
[ live music / art gallery / backyard / bar ]
Edison Chair
[ rock & roll ]
www.edisonchair.com
Imagine '60's instrumentation combined with modern pop vocal sensibilities, a completely unique fusion of vintage warmth and cutting female-led edginess. That's what you get with Austin's born and raised rock 'n roll six-piece, Edison Chair.
All the members are extremely experienced on their instruments, ensuring both killer live shows and enthralling recorded tracks. Their songs are well-written and extremely addictive, channeling the layered harmonies of The Mamas & The Papas and the high-energy instrumental mastery of Big Star. Edison Chair brings their genuine love for each other and their music to each and every show, trust me you'll feel it.
Sagacious Zoo
[ rock / jazz / punk ]
Dallas progressive indie rock pop band that will make your vegan juicer stand up and say hello.
An accessible pallette of rock, folk, punk and jazz, formed by friends on a lifelong creative pursuit.
sa·ga·cious (/səˈɡāSHəs/) adjective
having or showing keen mental discernment and good judgment; shrewd.
zoo (/zoo/) noun
an establishment that maintains a collection of wild animals, typically in a park or gardens, for study, conservation, or display to the public.
Lovely
[ funk / folk / swing ]
https://soundcloud.com/lovelycaresaboutyou
A time traveling cover band from the future ripping off the greatest hits of tomorrow.
Forged from fire to breach the demons foyer and impeach inequity, LOVELY is a rock band based in Dallas, Texas. A combination of lifelong as well as budding friendships, our mission is to spread love, peace, and joy through our music.
Band influences include: Talking Heads, The Tallest Man on Earth, Radiohead, Hendrix, Red Hot Chili Peppers, Alabama Shakes, Queens of the Stone Age, Pixies, The Police, Weezer, Neil Young, The White Stripes, The Doors, Beck, Sublime, Bob Dylan, The Partridge Family
>>> Tickets on Sale Now!
>>> $7 ADV / $10 DOS
>>> http://bit.ly/EdisonChair_ArtCo
>>> A limited amount of ($5) Early Bird Tickets available!
DRINK SPECIAL:
1/2 off Craft Cocktails on Draft
PARKING:
Street parking available on Commerce (front) & Murray (side). Lot parking is available on Canton (back) across the street in the Equipment and Maintenance Services building after 6pm. We do not recommend parking in the business lot on Murray.