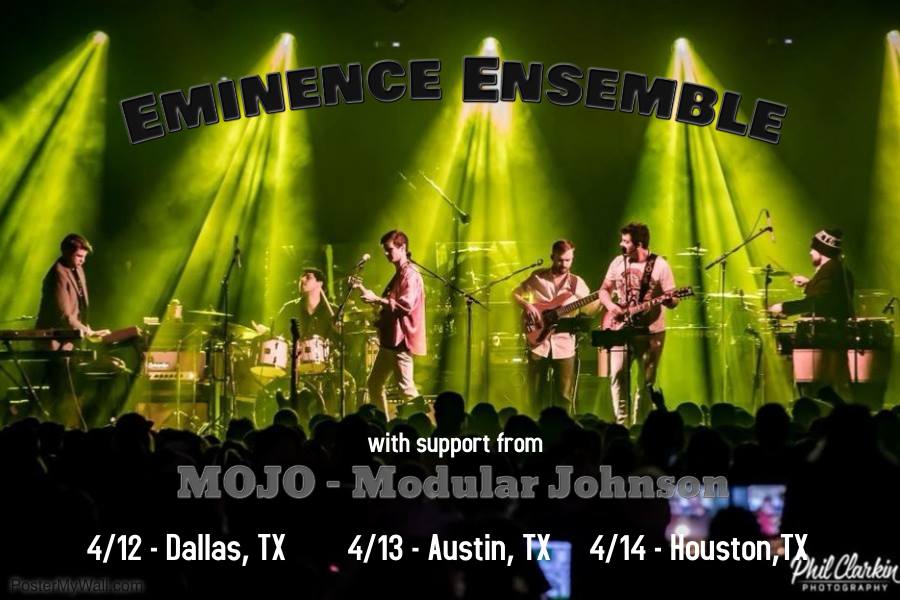 Eminence Ensemble
•
TryMoreMOJO
at

Empire Control Room & Garage
at
Empire Control Room & Garage
Heard Presents: Eminence Ensemble with MOJO at Empire Control Room & Garage
Tickets: http://bit.ly/EminenceEnsemble
18+ w/ $5 minor surcharge
Eminence Ensemble returns to Austin for two full sets of music! God bless Texas!
Watch EE open for Umphreys McGee here: https://youtu.be/WR6UOYso5Tk
+ MOJO – Modular Johnson (Dallas, TX)
[ jamtronica / funk / hip-hop / rock ]
www.trymoremojo.com
An introspective look at funk and electronic music; MOJO offers funky riffs, spacey soundscapes, inviting vocals, and heavy grooves.
Influences:
Umphrey's McGee, STS9, Lettuce, Spafford, Papadosio, Pigeons Playing Ping Pong, Earphunk, Tauk, Tycho, The Meters, Zoogma