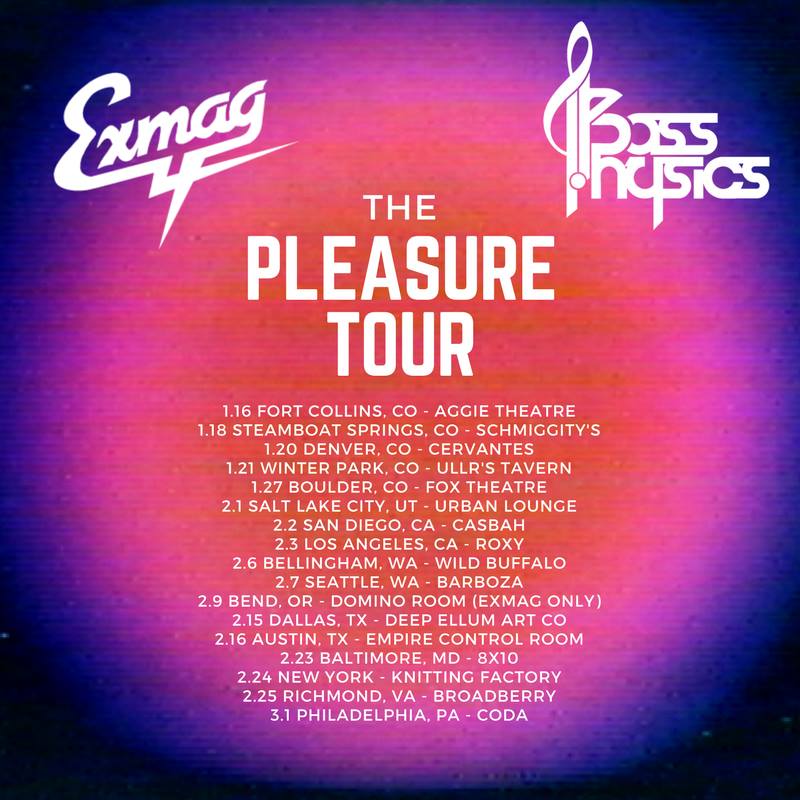 ExMag + Bass Physics
The Pleasure Tour
at

Deep Ellum Art Company
Thursday

,
February
15
2018
Deep Ellum Art Company Presents:
[ live music / art gallery & yard / food trucks]
.:: The Pleasure Tour ::.
Exmag (Worldwide)
[ hip-hop / jazz / funk ]
"Containing all the right elements of funk, soul, blues, R&B, and electronica, this evergrowing contingent of artists is not just another EDM group, but a production collective who explore new means of pushing the limits by combining live instruments and vocalists with their own synthesized beats." – Empty Lighthouse
+ Bass Physics (Denver, CO)
[ soul / electronic / live instrumentation ]
Bass Physics is a Denver-based producer named Arja Adair who has one objective in mind: to spread positive vibes through the power of music. His impassioned sound emulates a revolutionary style of electronic music which captures the audience on an emotional level while cultivating a live instrumental experience. With stylistic variations of electronic rock, soulful funk, hip-hop and melodic bass, Arja unceasingly executes a unique and captivating performance that leaves you wanting more.
Bass Physics has made waves in the national music scene with appearances at Electric Forest, Euphoria, Decadence NYE and at Colorado's legendary Red Rocks Amphitheater. After multiple nationwide tours and international dates, Bass Physics will be playing alongside Pretty Lights at his destination festival "Island of Light".
$10 ADV // $15 DOS
Limited amount of Early Bird tickets ($5) available!
Tickets on Sale Friday, December 8 @ 12pm.