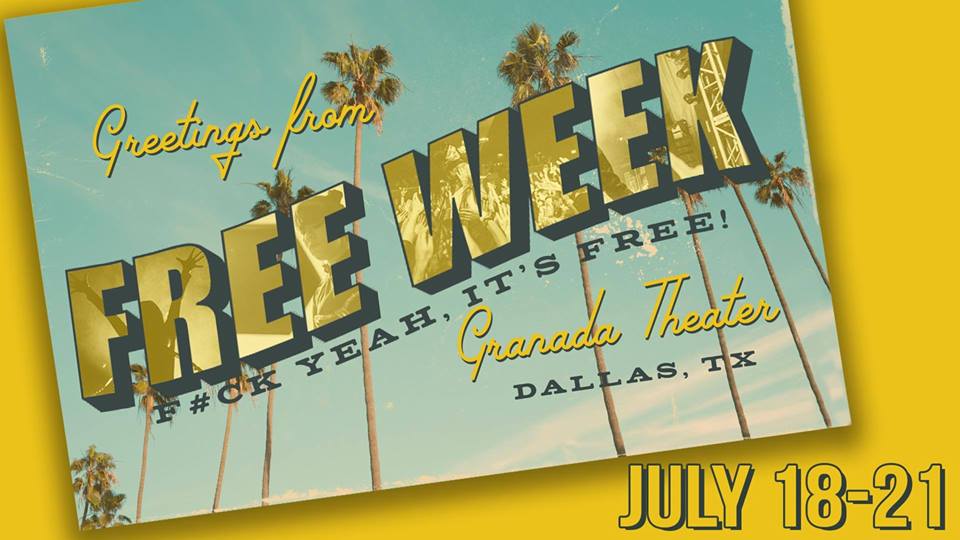 Free Week at Granada Theater
FUNK NIGHT w/ Henry + the Invisibles & more!
at

Granada Theater
We're beyond excited to announce Free Week, our yearly 'thank you' to you, the fans, happening July 18th – July 21st.
Every single day we'll toast to the city we love with kickass shows from bands! All you gotta do is show up!
If you purchase a $5 ticket, you are guaranteed entry and your first drink is on us, the $20 tickets guarantee you a seat and a drink on us! No hidden fees, no service charges, nothing. It's a celebration devoted to you!
*SEATS ALSO AVAILABLE FOR PURCHASE*
Wednesday, July 18th: #FunkNight
Henry + The Invisibles
Spoonfed Tribe
Chilldren Of Indigo
Electrik Ants
Thursday, July 19th: #TexasCountryNight
John Baumann
Shotgun Rider
Chris Colston
Friday, July 20th: #SouthernRockNight
The Roomsounds
Dead Flowers
Silas Nello
Saturday, July 21st: #IndieRockNight
The Bright Light Social Hour
Natural Anthem
Acid Carousel