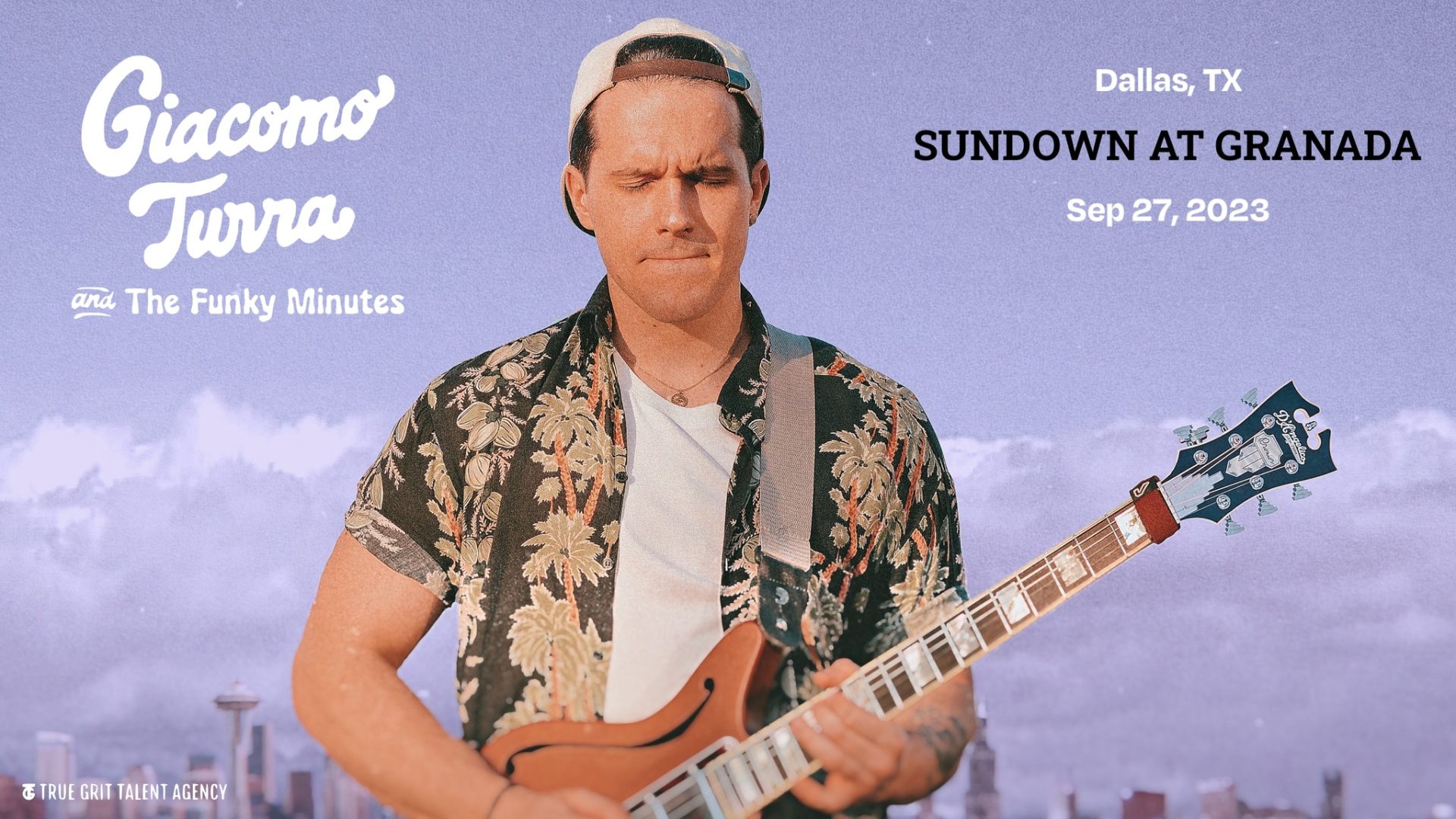 Giacomo Turra with Electrik Ants
at

Sundown at Granada
Wednesday

,
September
27
2023
Giacomo Turra is an Italian musician born in 1997. Intrigued by the vinyls of his father, Giacomo started playing guitar at the age of 13, learning by jamming on his favorite artists like Stevie Wonder, George Benson and Herbie Hancock.
In 2018, he started his solo musical project, exploring R&B, Funk and Jazz and releasing his first singles under the name JMT between 2019 and 2020.
On August 26th, Giacomo released his first original single "Get Into The Groove" with Vokall Records. The following day, Giacomo and his band played their debut show, opening for Joss Stone, Candy Dulfer and many more artists at the summer edition of the Soul Live
Festival in the Netherlands, in front of 5000 people. On October 21st, Giacomo released his second original single "Sweet Life", in collaboration with Italian R&B singer Filippo Perbellini. In November 2022, Giacomo and his band went on their first headliner tour in Italy, with sold out shows in Milan, Bologna and Rome.
Electrik Ants are a bunch of dudes that were born, a bunch of stuff happened and then they got together and formed a band. Five multi-instrumentalists with sax, turntables, drums, bass, guitar, keys, synth and percussion, creating a sound that's equally deeply familiar and cosmically adventurous.