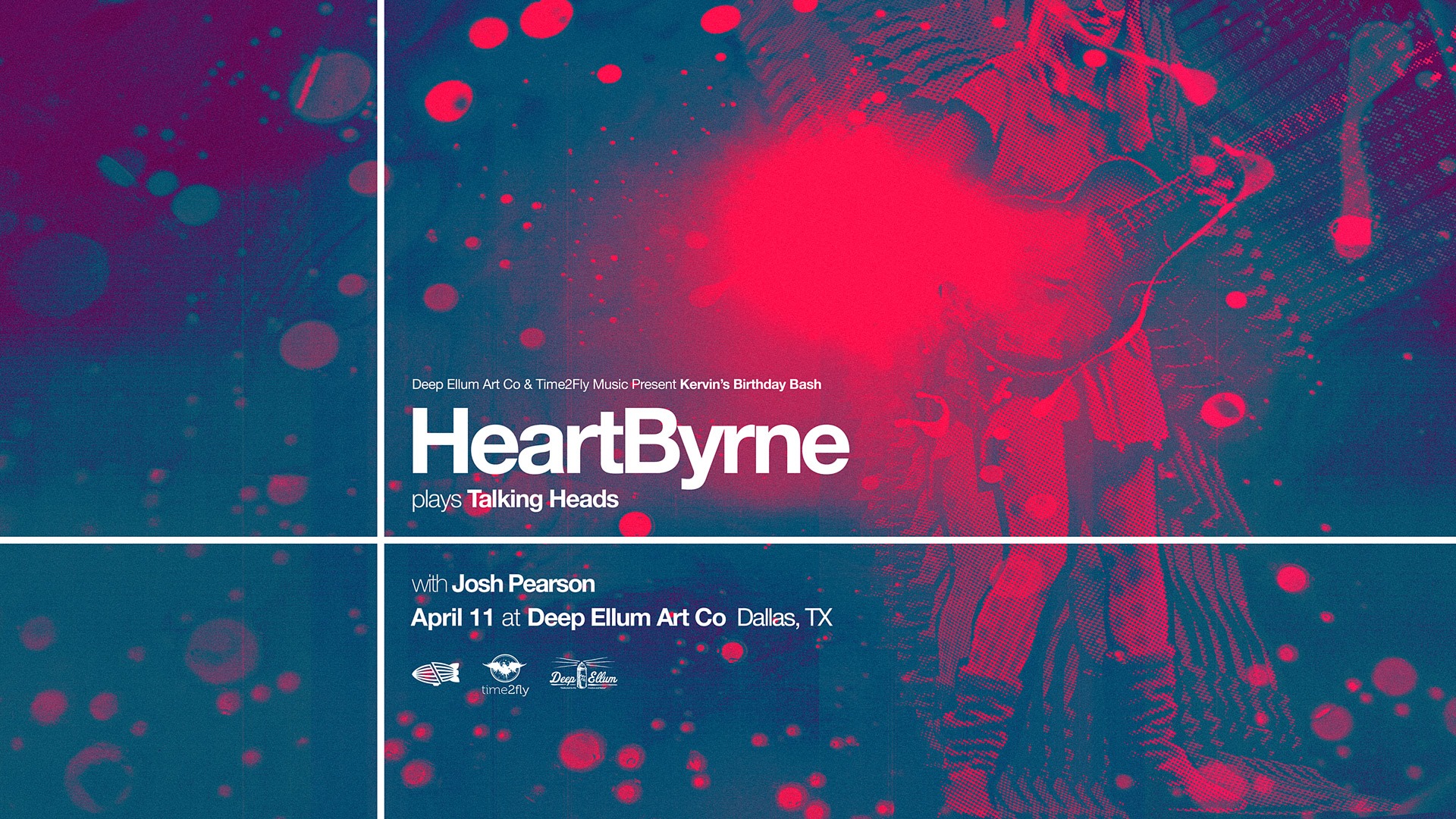 HeartByrne + Josh Pearson at Deep Ellum Art Co. | Apr 11
at

Deep Ellum Art Company
Deep Ellum Art Company Presents:
[ live music | art gallery | bar | patio ]
http://DeepEllumArt.Co
Happy Birthday Michael Kervin!
Heart Byrne [ Talking Heads ] 930pm
+ Josh Pearson 8pm
Thursday, April 11, 2019
(7:30 PM – 12:30 AM)
Tickets on Sale Now!
http://bit.ly/HeartByrne-JoshPearsonBand
—
ABOUT HEARTBYRNE
HeartByrne pays tribute to Talking Heads and David Byrne, who fused pop, funk, art rock, and African rhythms into perhaps the most adventurous, danceable and timeless music to emerge from the new wave movement. HeartByrne picks up the torch where the seminal concert film 'Stop Making Sense' left off, breathing new life into the classics and pushing the grooves into uncharted sonic territory. What began as an informal 'hoot night' has evolved into a must-see touring act featuring vocalist Andrew Harn and some of Austin, TX's most talented musicians.
ABOUT JOSH PEARSON
Josh Pearson strives to change the world, one note at a time with his pop jam style music. His catchy pop songs, reminiscent of John Mayer & Eric Clapton, lend way to funky, jazzy improvisation heavily influenced by his love for Phish & the Grateful Dead.