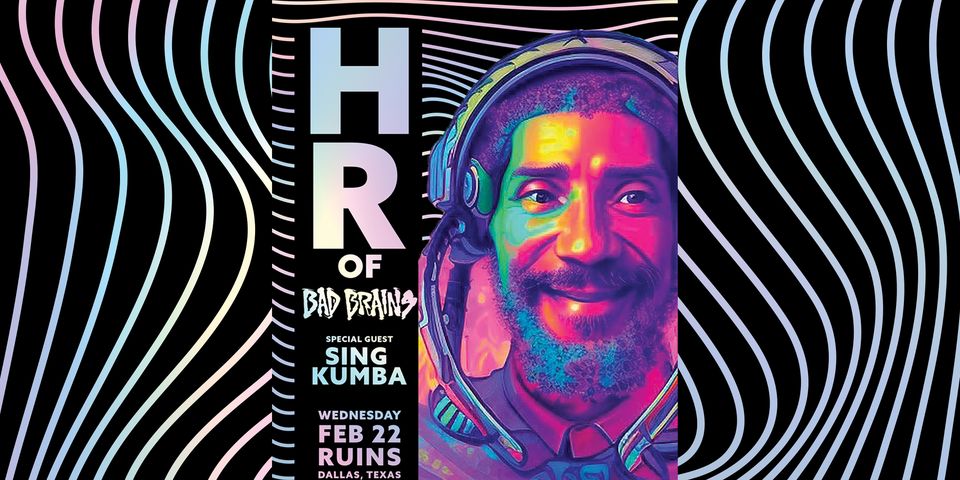 HR of Bad Brains + Sing Kumba at Ruins ‑ Dallas, TX
at

The Ruins
Wednesday

,
February
22
2023
btb & ruins present
HR of BAD BRAINS
plus special guest
SING KUMBA
Wednesday Feb 22, 2023
Doors 7:00pm | Show 8:00pm | All Ages Welcome
HR
HR is best known as the front man for the iconic fusion band Bad Brains. HR and his brother, Earl, together with friends Gary "Dr. Know" Miller and Darryl Jenifer, began as Mind Power, a jazz fusion band, then formed Bad Brains in 1979. With unprecedented speed and precision, Bad Brains took the Washington, DC music scene by storm and quickly became the most influential band in American punk history. They created music that was about closing the racial divide and maintaining a positive mental attitude (PMA). This concept of PMA continues to inspire fans to this day…
Sing Kumba has been bringing the Message of One Love thru Reggae Music to Dallas from his home in St Kitt's for many years.