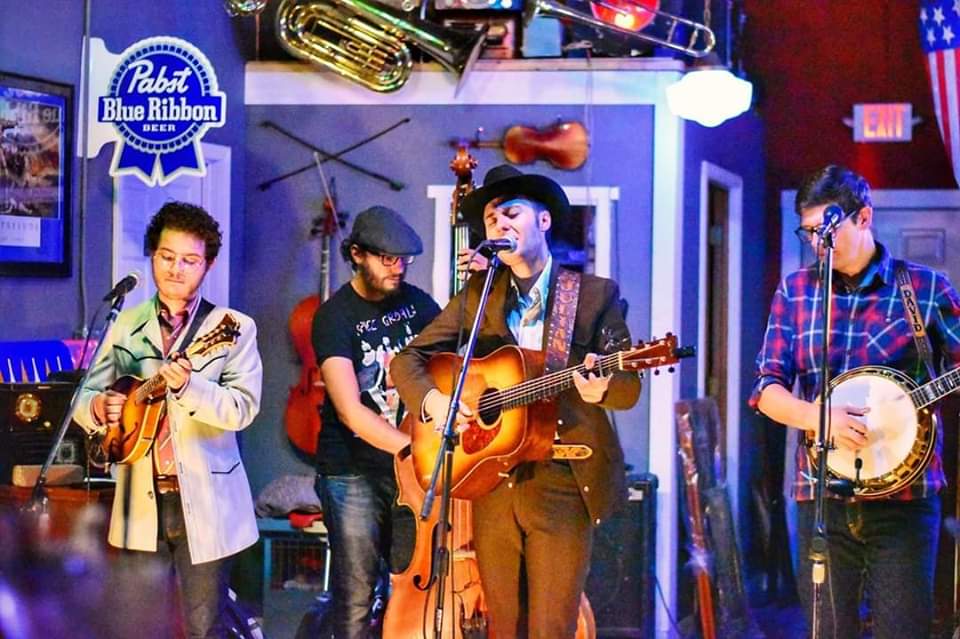 Julian Davis & The Situation At The Vinyl Pi!
at

The Vinyl Pi
Saturday

,
December
14
2019
Time2Fly Music Presents – Julian Davis & The Situation at Vinyl Pi
In July of 2018 Julian was Artist at Large for Pickin' On Picknic where he had the chance to sit in with the Jeff Austin Band. Magic happened that night and starting in 2019 Julian Davis was the lead guitar player with the Jeff Austin Band through June of 2019. With the untimely passing of Jeff Austin, Julian's band got focused on getting into the studio and working on their upcoming studio LP full of original tunes. To satisfy the requests of fans, the band recorded their live LP: Live from The Ozarks. They will be touring in support of that album as they continue work on the studio LP. The tour schedule ending 2019 and starting 2020 became quite full in the months that followed with a variety of venues and events across 20 states on the tour schedule.