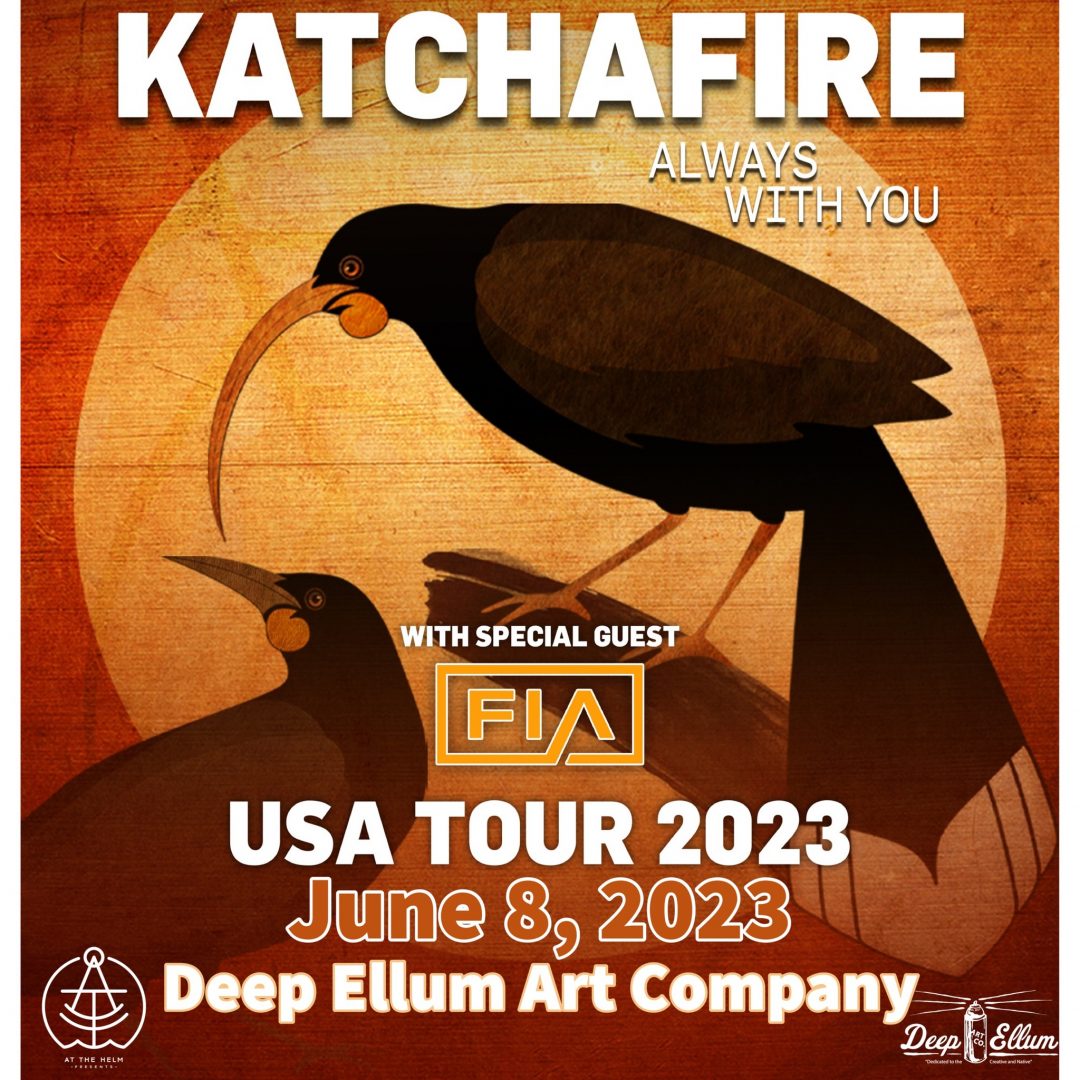 Katchafire @ Deep Ellum Art Co.
at

Deep Ellum Art Company
Deep Ellum Art Company and At The Helm Presents: Katchafire
Legendary Maori reggae rockers KATCHAFIRE have announced their latest single "Always With You" is set for release on November 18, amidst a 5-week Australian tour and ahead of their first trip to Brazil in several years. 
https://sl.onerpm.com/katchafireawy
 Singer Logan Bell said ""Always With You" is essentially a love song, but beyond that it's a song that talks about commitment and companionship. It could be a song about you and your dog, it could be a song about you and a workout buddy that without fail you meet with three days a week – that special someone that you shared a part of your life with, that you share a relationship with. You might not have seen each other for a long time but when you do all the love comes rushing back in tenfold. I look at creatures of monogamy who are the perfect example of what this song is about… cherishing your loved ones." KATCHAFIRE have crafted a universal vibe with their sound built on foundations of classic roots reggae, R'n'B, funk and modern dancehall fused with slinky pop, cool grooves and uplifting vibes. With six successful albums, multiple awards, platinum sales, hit singles, and a massive fanbase selling out shows around the globe, 2022 sees KATCHAFIRE celebrating 25 years of existence bringing their pure classic sound to music lovers worldwide. 
www.KatchafireOfficial.com
www.facebook.com/KatchafireBand
www.instagram.com/KatchafireOfficial
open.spotify.com/artist/786hGmAEXHUeCdKPAj3JIa
www.youtube.com/KatchafireOfficial
www.twitter.com/Katchafire
Deep Ellum Art Company
3200 Commerce Street
Dallas, TX 75226