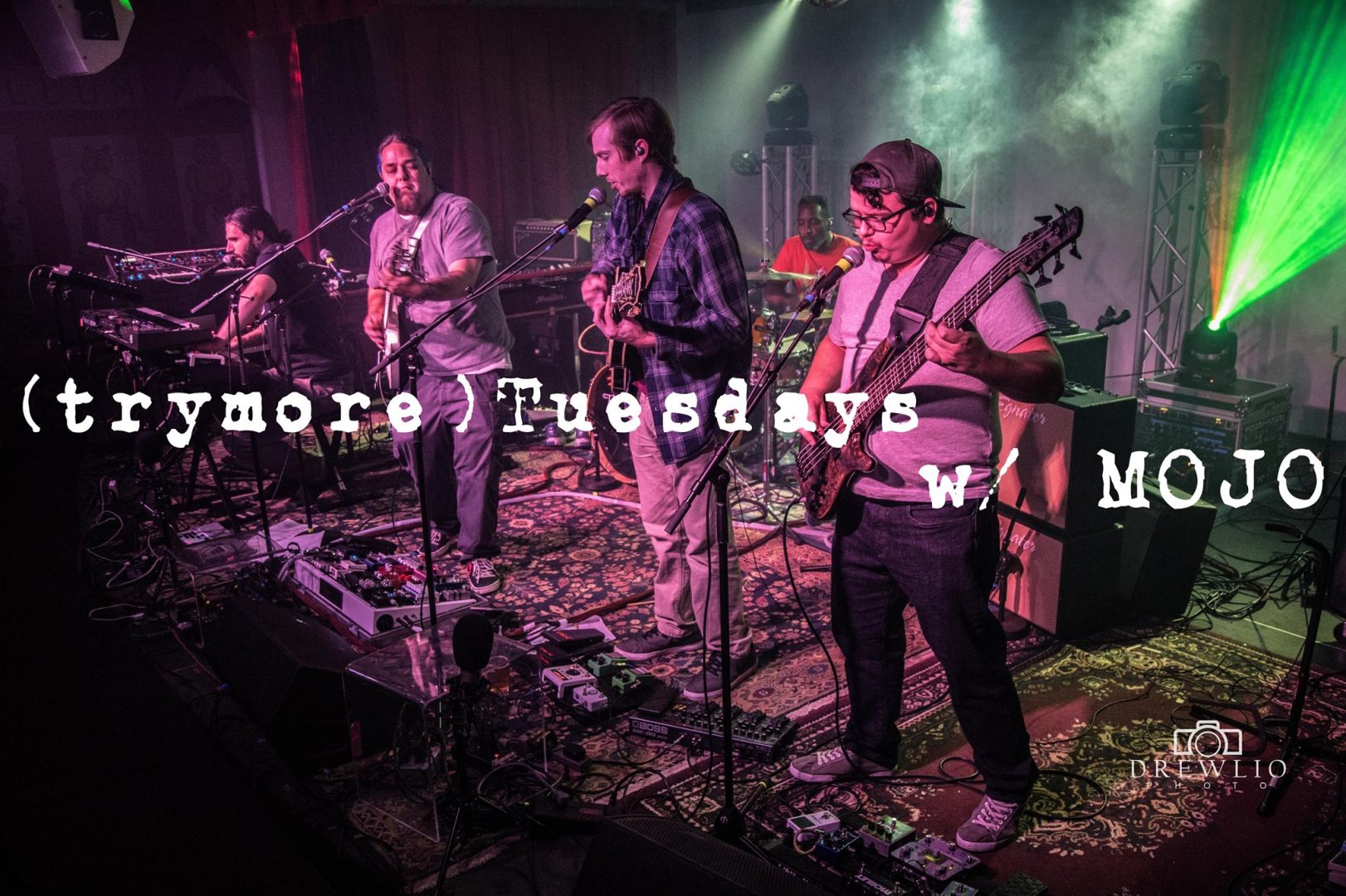 Live at Art Co: (trymore)Tuesdays w/ MOJO & Voodoo Visionary
at

Deep Ellum Art Company
Tuesday

,
February
26
2019
Deep Ellum Art Company Presents:
[ live music | art gallery | bar | patio ]
http://DeepEllumArt.Co
(trymore)Tuesdays with (trymore)MOJO featuring Voodoo Visionary!
– No Cover –
MOJO -trymoremojo
[ jamtronica | space-funk | dance rock ]
http://trymoreMOJO.com
Seeking the highest of intergalactic peaks, we're just a few funky fellas trynna make you dance.
An introspective look at funk and electronic music; MOJO offers funky riffs, spacey soundscapes, inviting vocals, and heavy grooves.
"MOJO an upcoming funk/electronic band are exactly what you need after a long week. Not only do they bring the grooves needed to wash away the stress of the week, the visuals provided are simply astounding. MOJO is like watching your own personal Pink Floyd, meets Rage Against the Machine, meets STS9, yes I went there. Do not miss these guys…" – DentonRadio.com
Goes well with:
BIG Something, Spafford, Papadosio, STS9, Lettuce, Pigeons Playing Ping Pong, The Werks, Umphrey's McGee, Earphunk, Tauk, Tycho, Zoogma
PLUS SPECIAL GUESTS:
Voodoo Visionary
[ improv / funk / grooves ]
www.voodoovisionary.com
Voodoo Visionary hails from the dirty south musical mecca of Atlanta. Their improvisational funk dance music delicately balances a tight, grooving rhythm section with diverse and dexterous keys and masterful guitar licks to create a sound the group calls psychofunk. Influenced by a wide array of artists such as Parliament Funkadelic, the Meters, the Grateful Dead, and Talking Heads, Voodoo Visionary has a uniquely blended sound that's guaranteed to put the 'oogie in yo boogie.