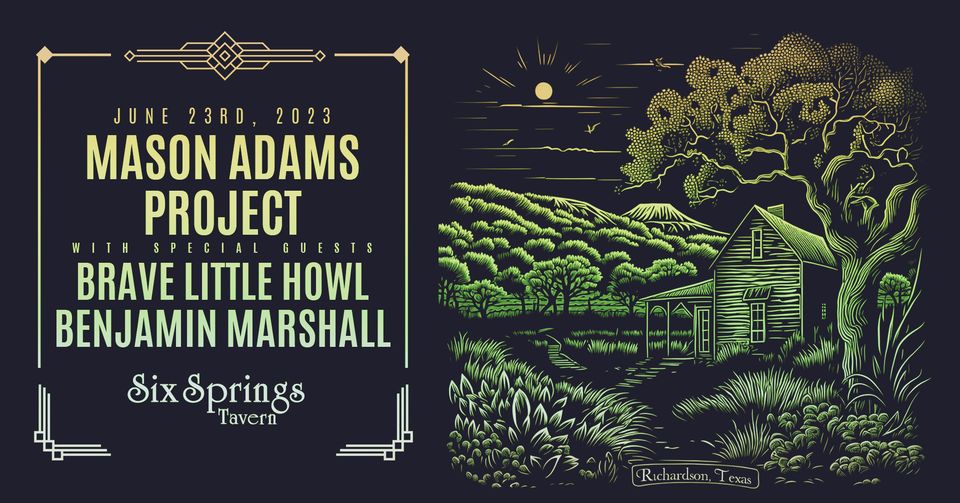 Mason Adams Project w/ Brave Little Howl & Benjamin Marshall
at

Six Springs Tavern
Six Springs Tavern presents:
Mason Adams Project with special guests Brave Little Howl & Benjamin Marshall
Mason Adams Project
[Americana, Folk Rock, Indy]
Hailing from Dallas, Texas, Mason Adams Project is a 5-piece band performing original tunes by singer/songwriter Mason Adams. MAP explores a rich blend of genres including Folk, Southern Rock, Texas Country, and Bluegrass.
Their high-energy compositions paired with relatable lyrics and 4-part vocal harmonies make Mason Adams Project's music appealing to a wide range of listeners, who are taken on a musical journey of life experiences through storytelling and a dynamic musical approach.