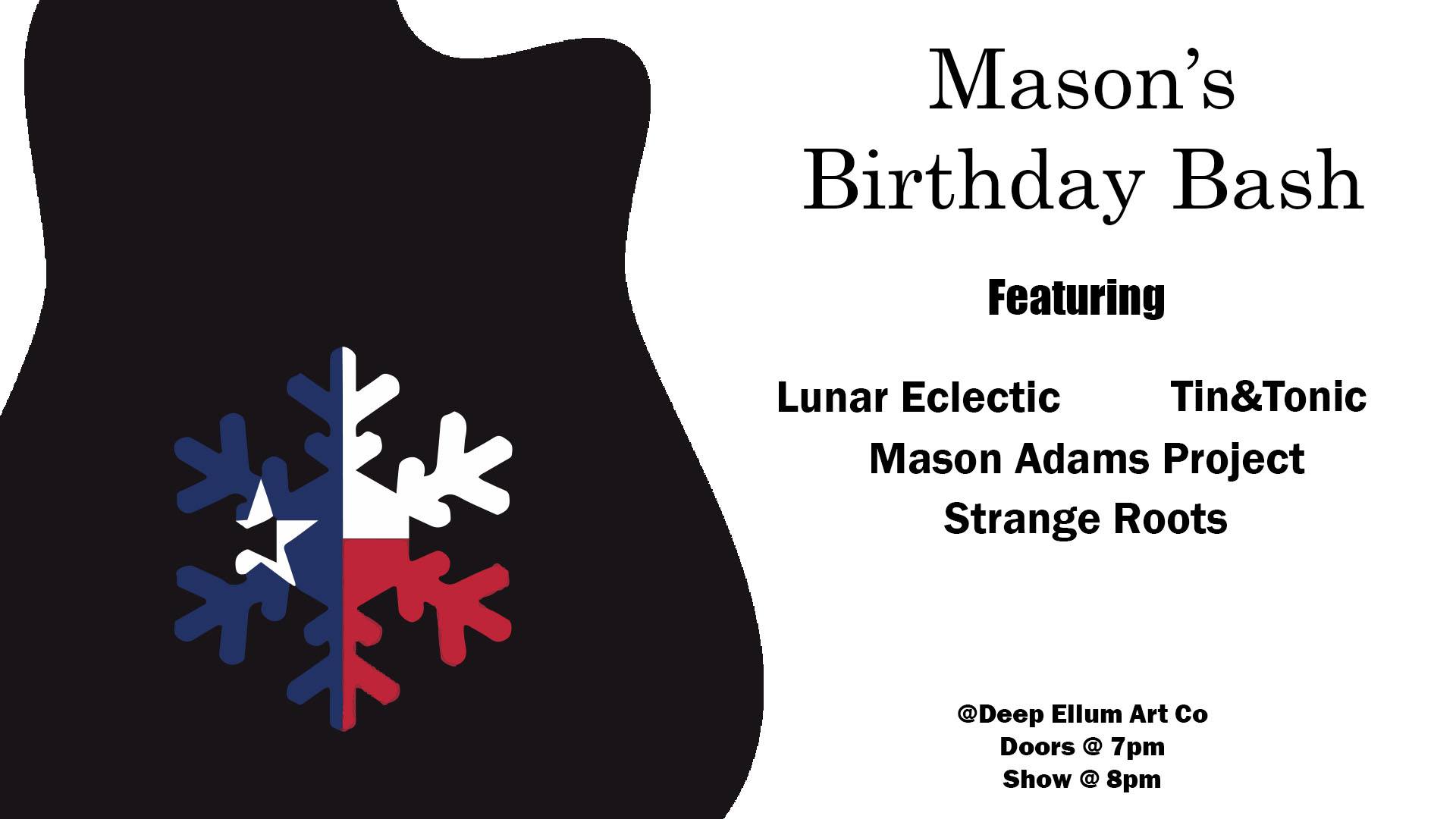 Mason's Bday ft. MAP, Lunar Eclectic, Tin & Tonic, Strange Roots
at

Deep Ellum Art Company
Saturday

,
January
04
2020
Deep Ellum Art Company Presents:
[ live music | art gallery | bar | art yard ]
http://DeepEllumArt.Co/
A Mason Adams Birthday Bash feat. Mason Adams Project, Lunar Eclectic, Tin & Tonic, and Strange Roots.
Join us for the first Saturday night of 2020!!!
Strange Roots, Mason Adams Project and Tin & Tonic, followed by Lunar Eclectic bringing those late night dance party vibes!
Tickets on Sale NOW!
MAP- Mason Adams Project
[americana | folk | rock]
Lunar Eclectic – Austin, TX
[rock | jam | improv]
Tin&Tonic
[psychdelic rock | blues | soul]
Strange Roots
[rock | jam | funk]