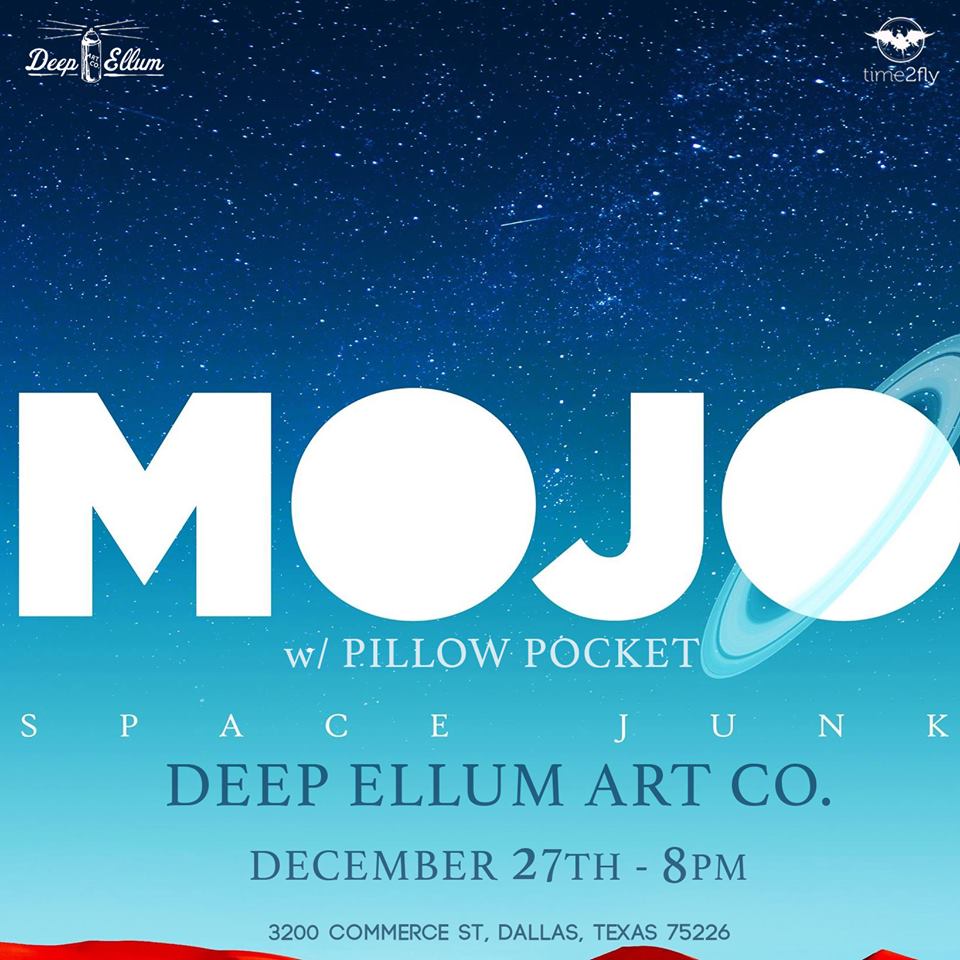 TryMoreMOJO
with Pillow Pocket
at

Deep Ellum Art Company
Wednesday

,
December
27
2017
Deep Ellum Art Company & Time2Fly Music Present:
Christmas After-Party with MOJO plus Pillow Pocket!
MOJO – Modular Johnson
[ jamtronica / hip-hop / rock ]
www.trymoremojo.com
An introspective look at funk and electronic music; MOJO offers funky riffs, spacey soundscapes, inviting vocals, and heavy grooves.
"MOJO an upcoming funk/electronic band are exactly what you need after a long week. Not only do they bring the grooves needed to wash away the stress of the week, the visuals provided are simply astounding. MOJO is like watching your own personal Pink Floyd, meets Rage Against the Machine, meets STS9, yes I went there. Do not miss these guys…" –DentonRadio.com

+ Pillow Pocket
[ phunk phusion ]
Pillow Pocket is a phunky jam-based group out of the DFW that creates original material as well as interprets covers.
Tickets on Sale Now!
ADV- $8 // DOS- $10
https://prekindle.com/event/53498-mojoxmas-dallas