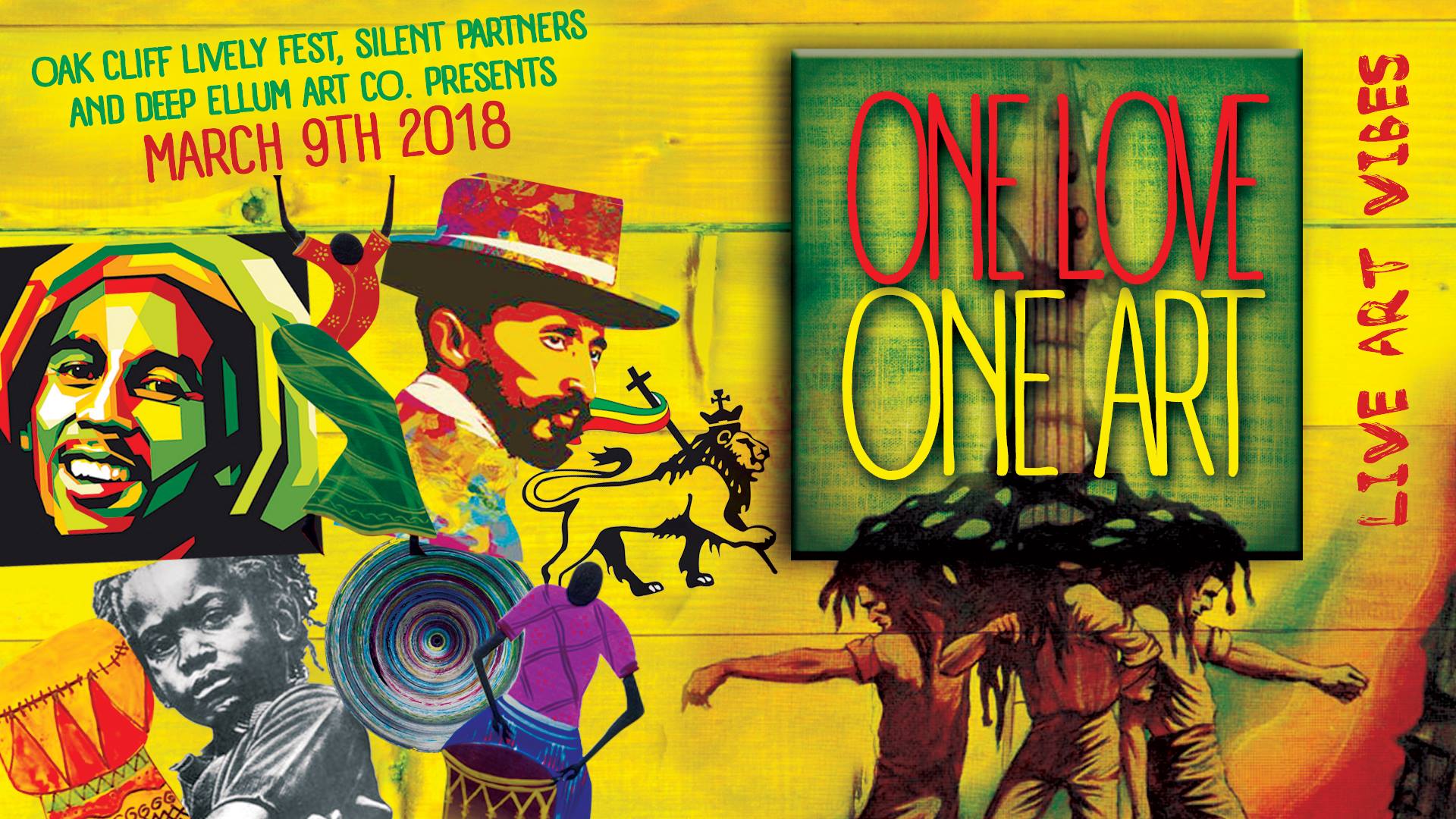 One Love One Art
at

Deep Ellum Art Company
Oak Cliff Lively Fest | Silent Partners | Deep Ellum Art Company
Present….
ONE LOVE ONE ART!!
Featuring LIVE ART VIBES and Gallery Works from some of Dallas Best!
—-including Live Performances by—-
Poly Hwy
Sing Kumba and MYSTIC HEIGHTS
THE AMBUSH REGGAE BAND from New Orleans
—-plus—-
Little Jap
AFFGAAD
DJ TWIN 1 on the controls
ITAL Provided by Vegan Vibrationz
Admission….Its all about being Lively!
A $10 Donation will be accepted and will go towards the Oak Cliff Lively Fest 5th Anniversary!
Starting at 8PM TIL!!!!
VIBEZ + ITAL + ART + POSITIVE VIBRATIONS