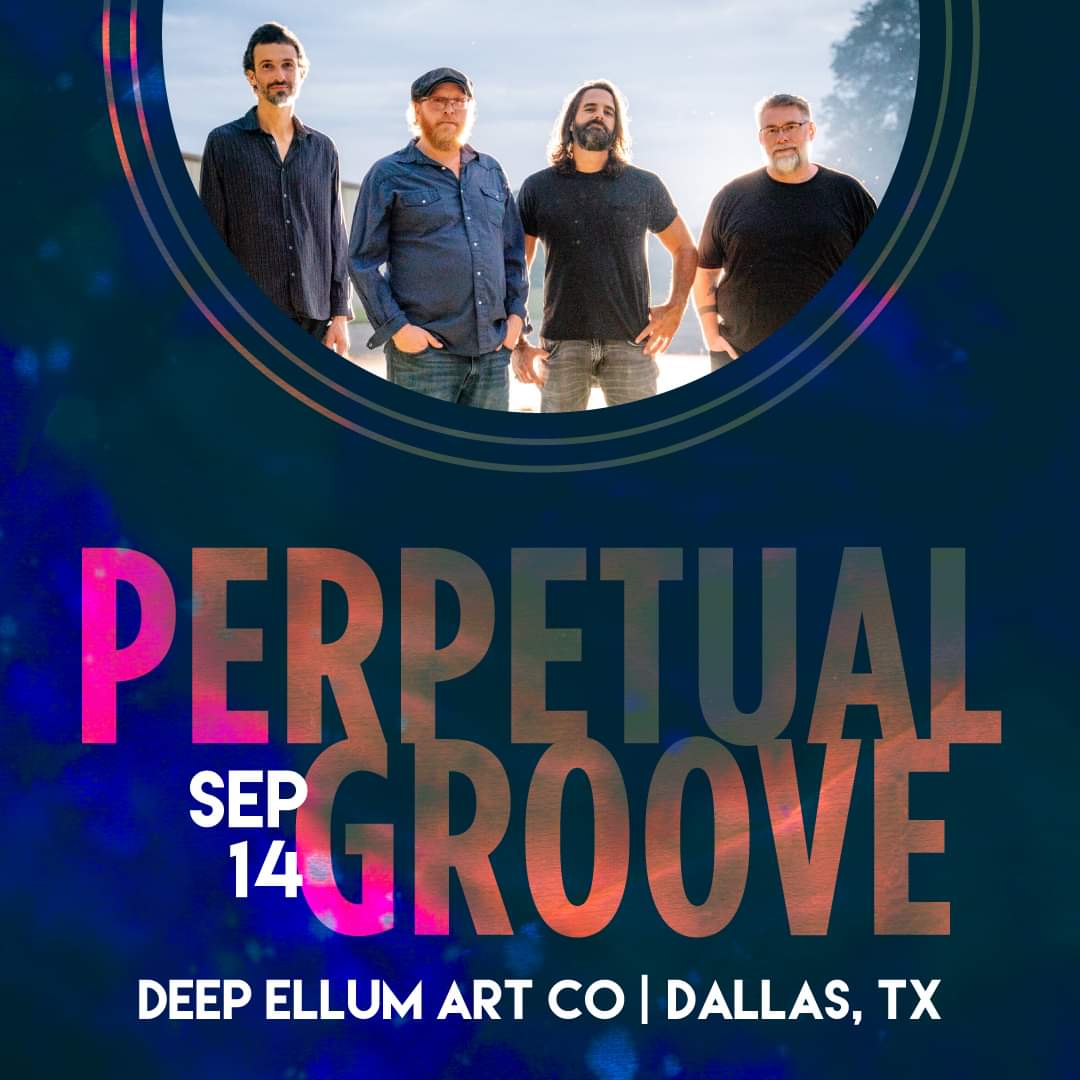 Perpetual Groove at Art Co
at

Deep Ellum Art Company
Wednesday

,
September
14
2022
Deep Ellum Art Company Presents: Perpetual Groove
Perpetual Groove caught everyone by surprise in 2015 when they returned to the stage after a two-year hiatus. The band performed eight weekends that year, over multi-night runs, to sold-out shows in some of their favorite cities across the country, thus ringing in a new chapter for Perpetual Groove. The band resolved to make a big change by taking the time to craft, and bring to focus, music that stays true to their creative vision.
That change is here on their new self-titled album. The band recruited producers Jason Kingsland and Tim Friesen to help them accomplish the most engaging and sonically-gratifying Perpetual Groove album to date. While recording at The Fidelitorium in Kernersville, NC and Studio MG in Roswell, GA, the band and producers engineered an album that will define Perpetual Groove for years to come. Seven new songs were written by the band specifically for this album representing all that life brings—loss, redemption, and hope.
Perpetual Groove continues to create a cultivated, unique experience for each live show. This new chapter for Perpetual Groove showcases the continuing evolution of their music and performances. This is a band that is fully realized and ready to bring their new sound, storytelling, and live experience to the masses.
Deep Ellum Art Company
3200 Commerce Street
Dallas, TX