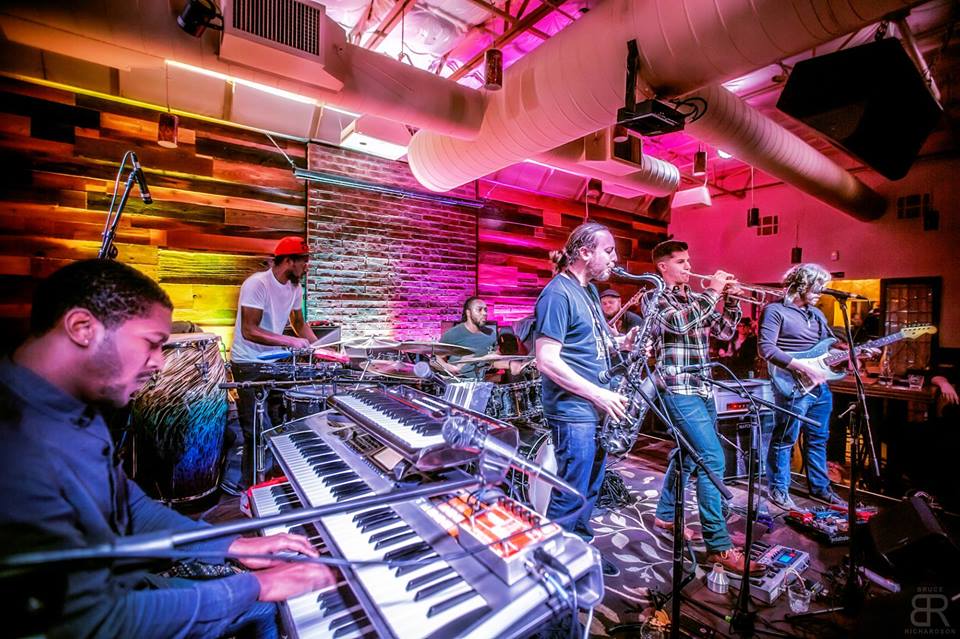 NIGHT 1: Monday, Oct 24
Phish After‑Party
FEATURING: The Funky Knuckles
at

Sundown at Granada
— Time2Fly Music presents —
The Funky Knuckles (Dallas, Tx)
www.thefunkyknuckles.com
Jazz / Nu-Jazz / Funk
The Funky Knuckles move together musically as a school of fish, never complacent and always stretching the boundaries of improvisation and composition. Whether performing original music or standards, they draw from each member's musical experiences to create their unique genre-bending sound.
— @ —
Sundown at Granada (Lower Greenville)
www.sundownatgranada.com
Real Food. Real Music. Real Local.
Come by after Night 1 of Phish for $3 Moscows Mules on the Rooftop Lounge overlooking Lower Greenville for the official decompression after-party! More details to come.