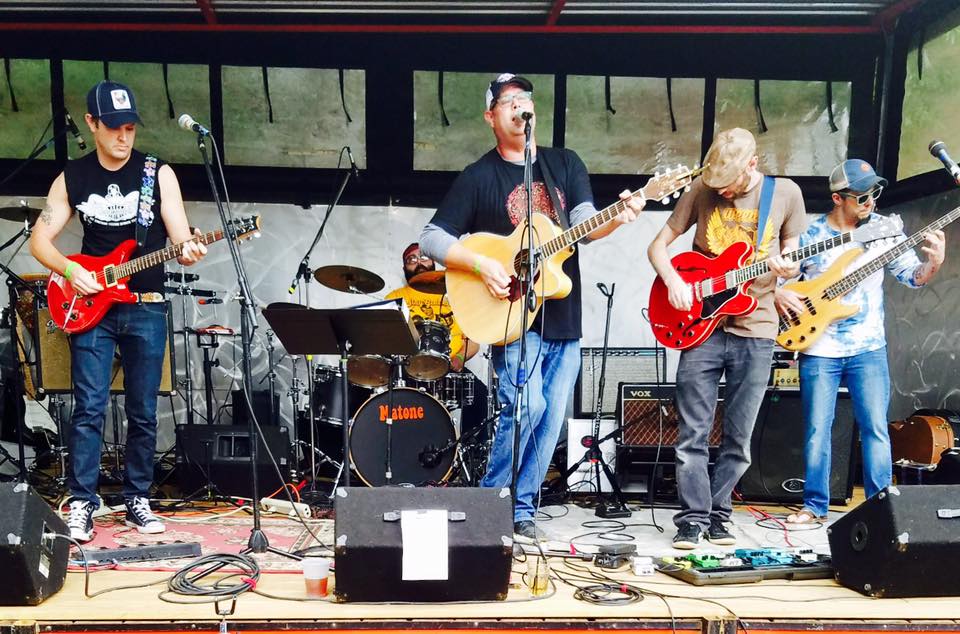 Polecat Voodoo ‑ Little Feat Tribute ‑ HWA preshow
at

Heist Brewery
Time2Fly Music presents – FREE SHOW!!
Polecat Voodoo tribute to Little Feat for a pre Hard Working Americansshow! Possible special guest sit in from HWA as well!
In late 2016, Six veteran Charlotte area musicians came together out of their love for both
early and modern Southern-based blues rock and improvisational jam-based music.
The result? Polecat voodoo. A band that not only pays homage to early Blues Greats like Freddie King and Robert Johnson but also to more contemporary artist's such as the Black Crowes and Little Feat. With the addition of Jam-based groups like Widespread Panic the end result is "Gritty Southern Blues'.
The band members have been in some of Charlotte's favorite bands over the years.
Charley Trexler (Wavy Train, ) Aaron Meashum (Heart of a Ghost and Troublesome Youngs) Jesse Williams (Spongecake & The Flufframblers and I Got 5 on It ) Jay Brune (Blue Fly,420 and Bessie Mae's Dream) and Will Edwards ( 420, Sauce and A Dog Called Horse)
Look for Dirty Blues that move your Dancin' Feet.