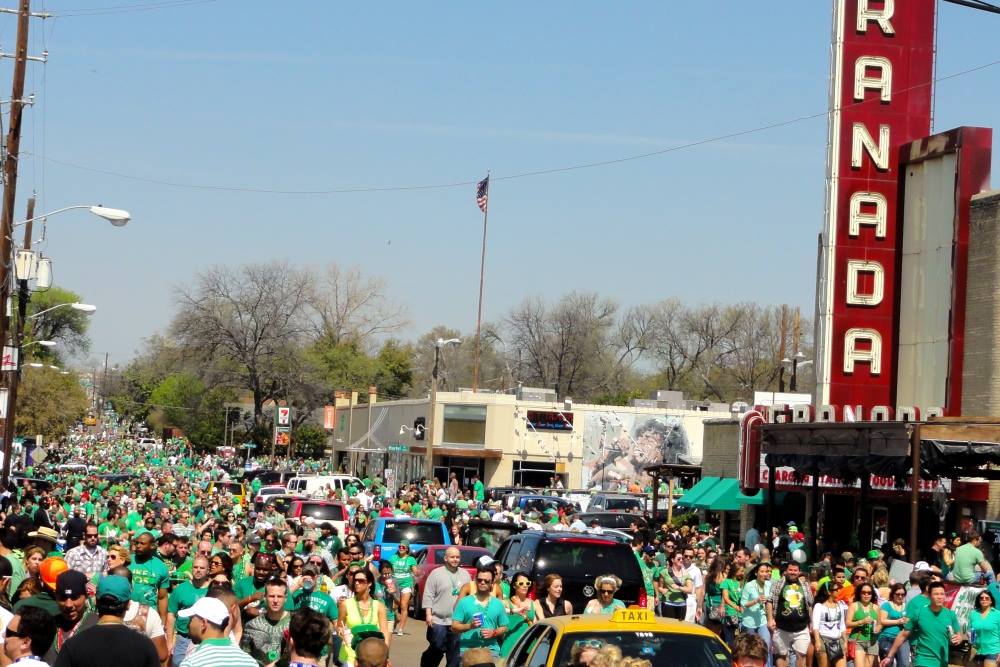 Rooftop Reggae at Sundown
featuring Bum Lucky, Leroy Shakespeare, idoljob
at

Sundown at Granada
Time2Fly Music and Sundown at Granada Presents:
Reggae on the Rooftop @ Sundown at Granada
@ The Annual St. Patrick's Day Greenville Parade
No Cover! Reggae All Day, featuring:
Bum Lucky (2pm-3:30pm)
[ original reggae / rock & roll / dub ]
The band's latest EP, Show Some Love, is founded in roots-rock reggae and dub, and tinged with elements from southern rock and blues. The result is a collection of songs as gritty as they are seductive — the music embodies a rebellious spirit that serves as both a call to action and remedy on the dancefloor.

Leroy Shakespeare and the Mega Roots (4pm-5:30pm)
[ roots / rock / reggae ]
"A powerful new sound with reggae rhythms, drum and bass to rock your feet with good messages, a uniquely powerful and intelligent roots reggae and dancehall. Action on stage can become interesting, just when it seems calm…he hits the listener with upbeat power chords and energy that makes you want to jump up! His music is perfect for young rastas.
idoljob (6pm-7:45pm)
[ reggae / jazz / soul ]
Roots Rock Reggae band from Arlington Texas! Bringing those smooth harmonies, heart-stoppin bass, that dub stylee and wailing guitar riffs to melt your face off! Guaranteed to make you shake it!
Combining all their Captain Planet-like super powers of reggae, rock, roots, soul, jazz, metal, pop, hip-hop and rap – they are currently working on their debut album to be released in 2018!