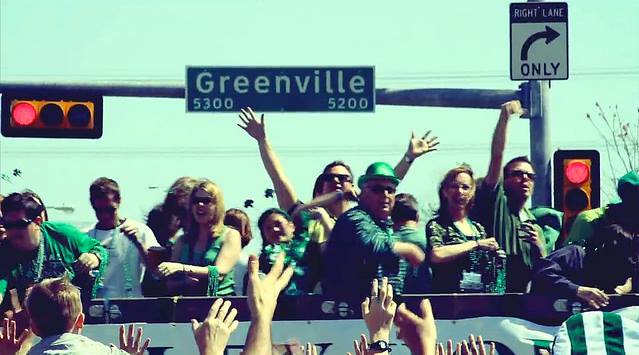 St. Patrick's Day Parade on Greenville
David Willingham Project
*NO COVER*
•
Sing Kumba
•
Bum Lucky
at

Sundown at Granada
— Time2Fly Music & Sundown at Granada Presents —
The Annual Reggae on the Rooftop Party in Lower Greenville @ Sundown at Granada – An afternoon of Island Vibes and Jams in the midst of the St. Patrick's Day Parade in Dallas! Watch the celebration on the street from the rooftop patio and enjoy drink specials all day long.
NO COVER
— Live Music featuring —
2pm: David Willingham Project (Dallas, TX)
www.davidwillinghamproject.com
[ Roots / Rock / Reggae ]

Goes Great With: Bob Marley, Burning Spear, Cas Haley, SOJA, Dennis Brown, Luciano, Ugly Lion, DFDub All Stars, Kapow, Easy Star All-Stars, Black Seeds, and many more…
4pm: Sing Kumba (Dallas, TX)
The Medicine Man – One Man, One Guitar, One Voice.
Sing Kumba covers reggae classics as well as originals while looping guitar riffs and seranating the crowd with his tenacious vocals.
6pm: Bum Lucky (Dallas, TX)
www.bumlucky.com
[ Original Reggae / Rock-n-Roll / Dub ]
DuBBed Reggae with eccentric classic rock influences
Goes Great With: Sensamotion, The Movement, John Brown's Body, Slightly Stoopid, Groundation, Grimy Styles, Fortunate Youth, Inna Vision, Matisyahu, Ooklah the Moc
— @ —
Sundown at Granada (Lower Greenville)
www.sundownatgranada.com
[ Real Food / Real Music / Real Local ]
Come take a break from the hustle and bustle of the St. Patty's Day parade and join us on the roof for some sunshine and hand-crafted cocktails!