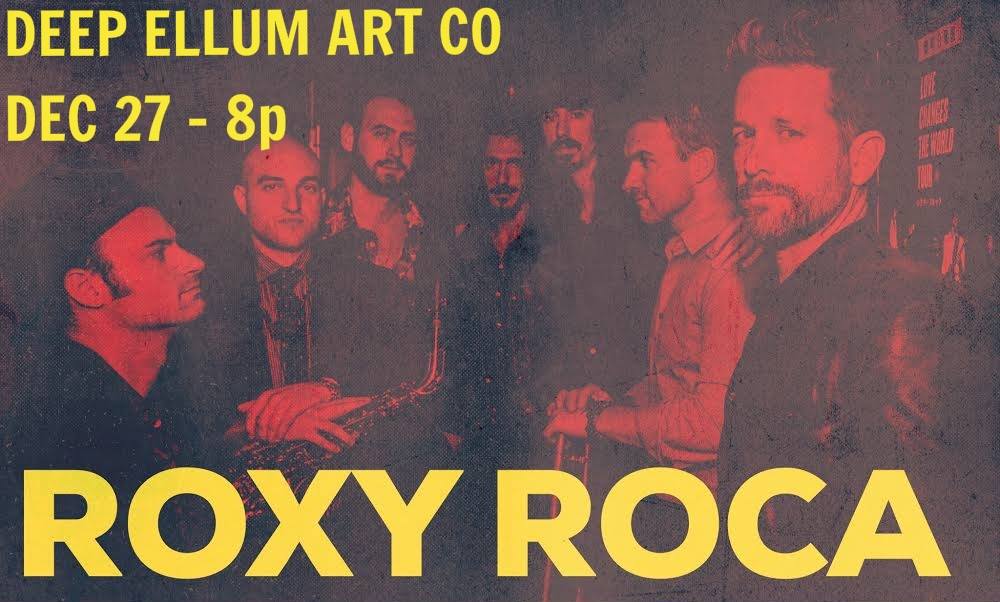 Roxy Roca + Jason Joseph Maxwell at Deep Ellum Art Co.
at

Deep Ellum Art Company
Thursday

,
December
27
2018
Deep Ellum Art Company Presents:
[ live music | art gallery | bar | patio ]
http://DeepEllumArt.Co
ROXY ROCA
[ soul | funk | rock ]
www.roxyroca.com
Roxy Roca shows are like stepping into a tent-revival somewhere in the Deep South, and crooner Taye Cannon is here to speak the gospel of peace, love, and positivity. Each tune flows over with hooky guitar riffs, funky backbeats, slammin' horn lines, and lyrics of love, heartache, and a message that 'happiness is a choice', sung with a conviction and sincerity as only Roxy Roca's Cannon can deliver.
+ Jason Joseph Maxwell
[ pop | jazz | blues ]
http://jason-maxwell.com
Jason Joseph Maxwell (aka "JJMAX") is a passionate and dynamic performer known for his youthful and classic vocal technique. His voice, original songs, stage presence and engaging personality set Jason apart from the herd.
Tickets on Sale!
http://bit.ly/Roxy-Roca_JJMAX