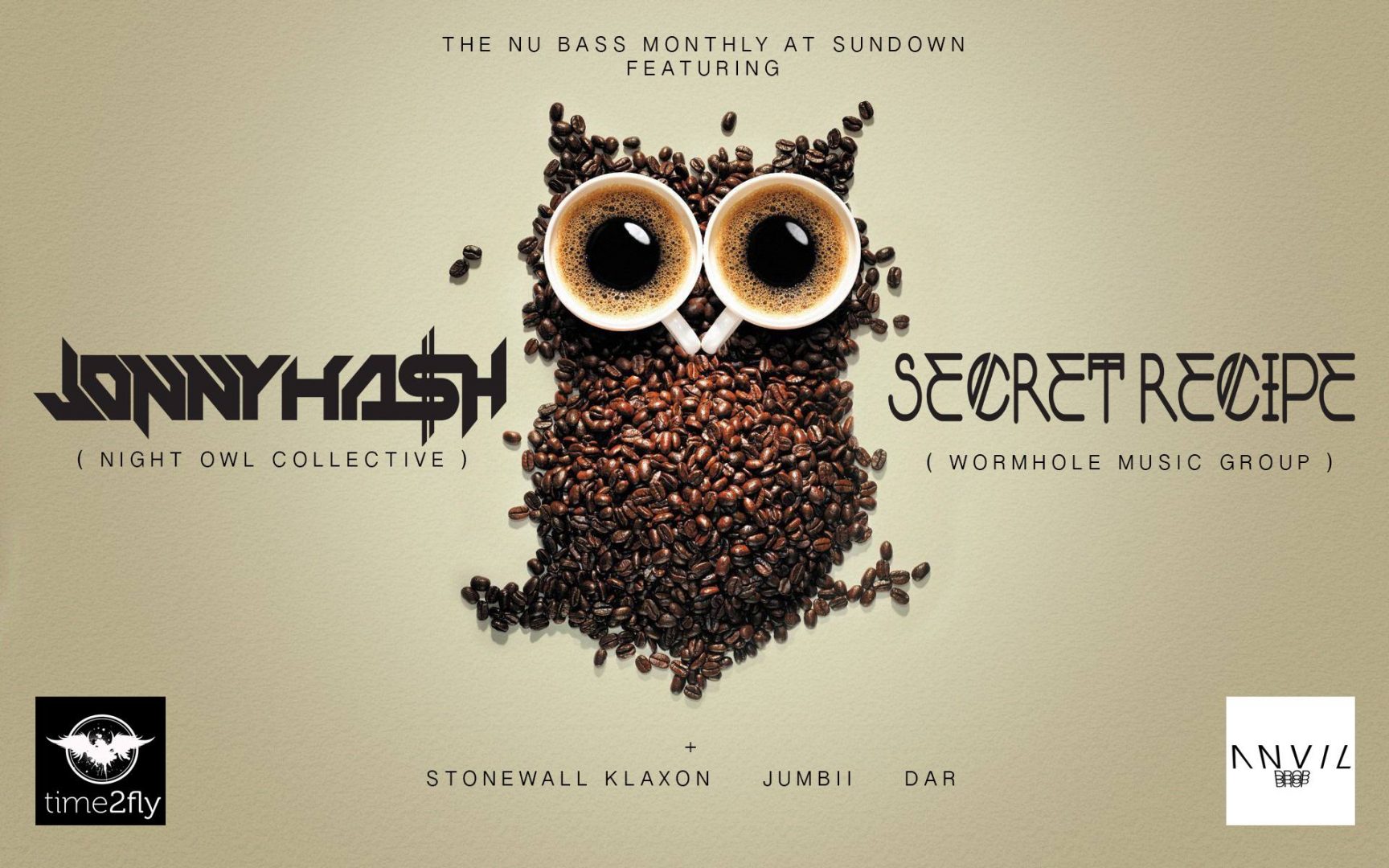 The Nu Bass Monthly
Secret Recipe X Jonny Ha$h X Anvil Drop Crew
at

Sundown at Granada
Thursday

,
November
10
2016
Secret Recipe – Oakland CA
Formerly known as Intellitard, Secret Recipe is a new cosmic and squishy bass music endeavor from Benji Hannus. A resident and founder of Oakland's ever popular Wormhole Wednesdays, Secret Recipe blends together a unique medley of sounds that weaves together sparkling melodies and squelchy whomps with layers of psychedelic intricacies stacked over driving gangster rhythms. Having spent years honing his craft and touring along side other prominent upcoming artists such as Perkulat0r and Diversa under the name Intellitard, Secret Recipe promises to serve up and deliver the fresh flavors you've been craving
Jonny Ha$h – Austin TX
"i am on a mission to share my passions with the world, to inspire people, and spread energy and emotion through the power of music." Owner and founder of Night Owl Collective, Jonny has been making huge moves on the Austin Music scene. Meldoic and esoteric vibes on this one with music sure to move your soul.