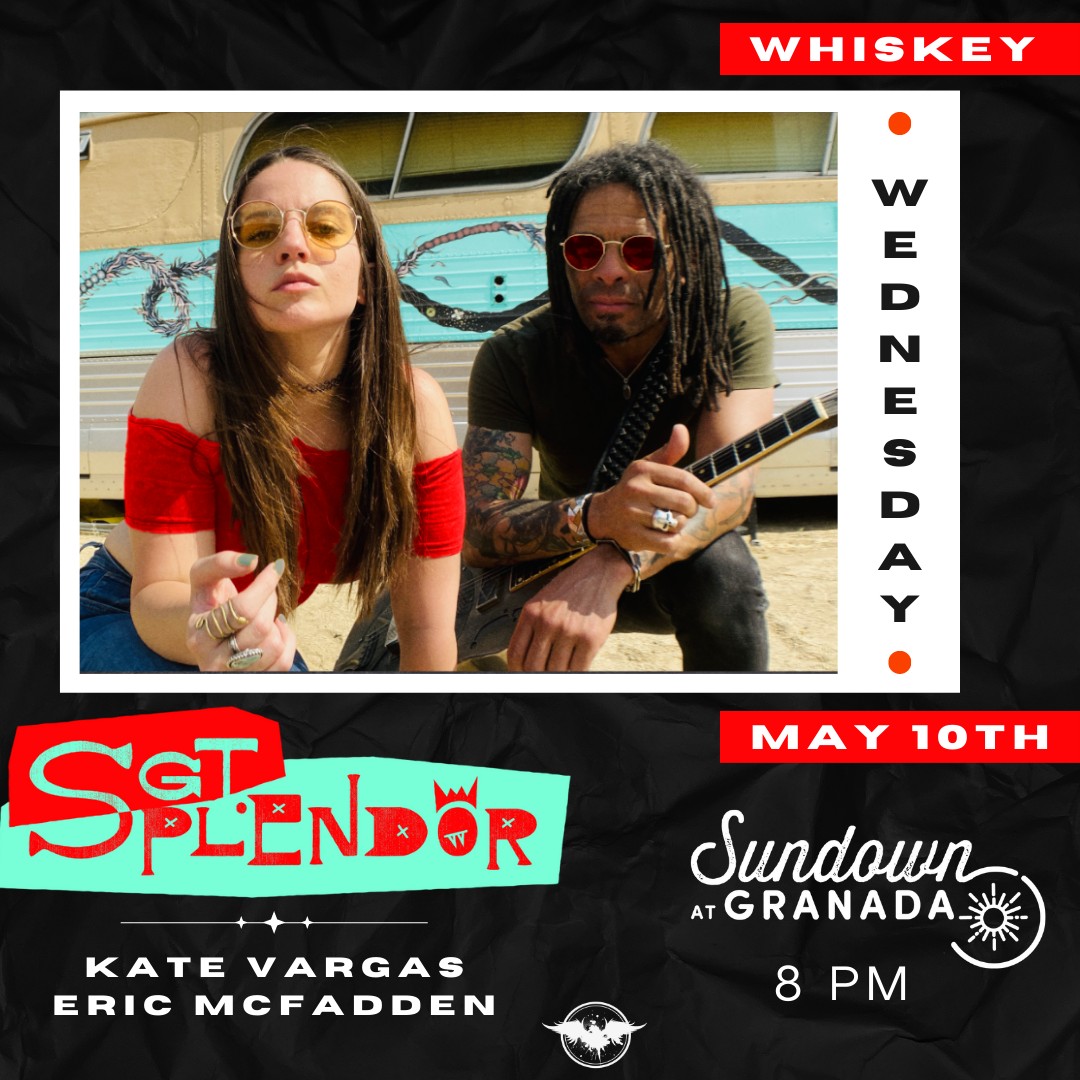 Sgt. Splendor featuring Eric McFadden & Kate Vargas | Sundown at Granada | May 10th
at

Sundown at Granada
Evening with Sgt Splendor featuring Eric McFadden & Kate Vargas in Dallas at Sundown at Granada.
Doors 8pm | Show 830pm
"Before joining forces, the duo behind Sgt. Splendor were already formidable solo artists, Kate Vargas chalking up acclaim at outlets like NPR, HuffPost and Vice (including praise from the "Dean of American Rock Critics" Robert Christgau); and Eric McFadden amassing an impressive resume including stints on guitar with George Clinton & the P-Funk All Stars, Anders Osbourne, Fishbone's Angelo Moore, and Eric Burdon & The Animals, plus a slew of solo albums, and session work with everyone from Jackson Browne to The Clash's Joe Strummer.
Sgt. Splendor's intoxicating chemistry on the new album has its roots not just in enduring friendships, but also in the love and connection of its creative partners, Vargas and McFadden. After circling each other's orbits for a time, they finally met at a songwriting retreat hosted by Pat McDonald (of Timbuk 3 / "Future's So Bright I Gotta Wear Shades" fame) and have been together for three and a half years now.
Sgt. Splendor made excellent use of its rolodex on Occasions, calling in the dream rhythm section of drummer Paulo Baldi (CAKE, The Claypool Lennon Delirium) and Widespread Panic bassist Dave Schools"