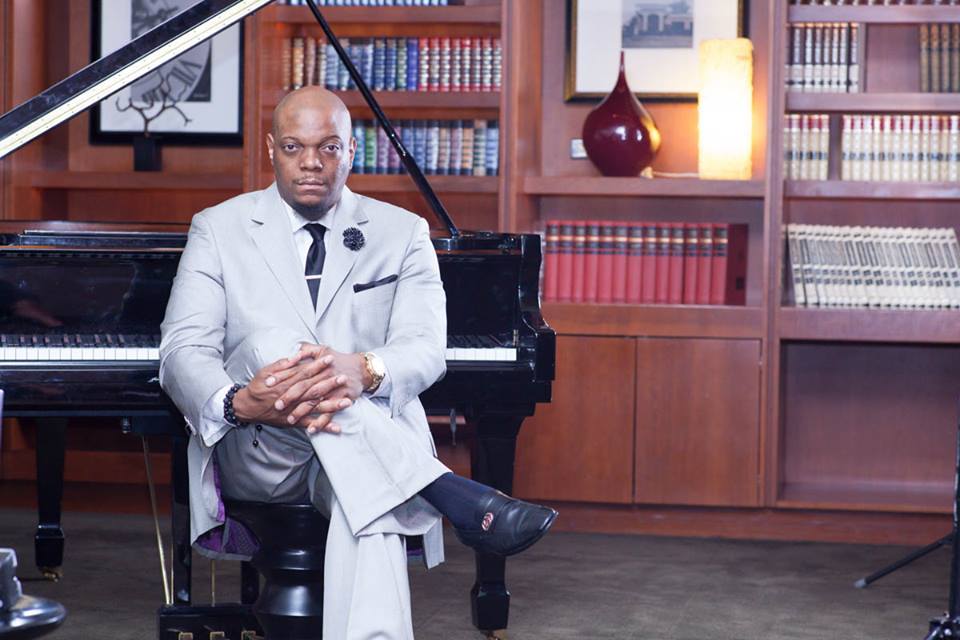 Shaun Martin & Dynamo // May 24 // Deep Ellum Art Co.
at

Deep Ellum Art Company
Deep Ellum Art Company Presents:
[ live music / art gallery & yard / food truck ]
4pm: Bar Opens
8pm: Doors Open
9pm: Music Starts
7 Time Grammy Winner
Shaun Martin Music (of Snarky Puppy)
[ jazz / funk / rock ]
Shaun Martin has been playing, creating, and collaborating for most of his life, yet his contributions go much further than just playing. When you move through the projects that Shaun has been a part of you can feel his style and influence; you can sense his presence throughout the compositions. Shaun's willingness and ability to be a subtle part of each band has allowed him to be part of the very foundation.

Shaun Martin has a natural gift that has been evident since he began playing drums in church at the age of 4. Yes, his mother had the vision to arrange piano instruction from Carolyn Campbell and guide him on his path. Yes, he has several Grammys from his work with Kirk Franklin and the gospel powerhouse God's Property and Yes, he has a Grammy that crowns his many years with jazz fusion phenomenon Snarky Puppy. But you will not find this information in discussion with this gently powerful man because he wears none of this on his sleeve.
Dynamo
[ jazz / r&b / gospel ]
Dynamo is Nashville-based, nationally touring band whose music fuses jazz, rock, and funk with elements of soul and R&B. The culmination is a sound that's both spontaneous and composed—and an energy that's undeniably infectious.
Formed in late 2012, Dynamo consists of nine core musicians. When they're not performing or recording in Nashville, the band is on the road, spreading their unique brand of feel-good music to audiences all over the world.
Group members include Kevin Gatzke (Tenor sax), Andrew Golden (trumpet), Joshua Blaylock (Keyboard/Trombone), Ryan Connors (Piano/composer), John Murphy (Guitar), Hank Born (Guitar), Adam McPhail (Guitar), Zach Witcher (Bass), Ross McReynolds (Drums/Perc.) Nathan Felty (Drums/Perc.) and Dain Ussery (vocals).
>>>> Tickets on Sale Now!
>>>>https://www.prekindle.com/find-tickets/id/24898849347121579
>>>>$10 ADV // $15 DOS
DRINK SPECIAL: Half Price Wine
PARKING:
Street parking available on Commerce (front) & Murray (side). Lot parking is available on Canton (back) across the street in the Equipment and Maintenance Services building after 6pm. We do not recommend parking in the business lot on Murray.