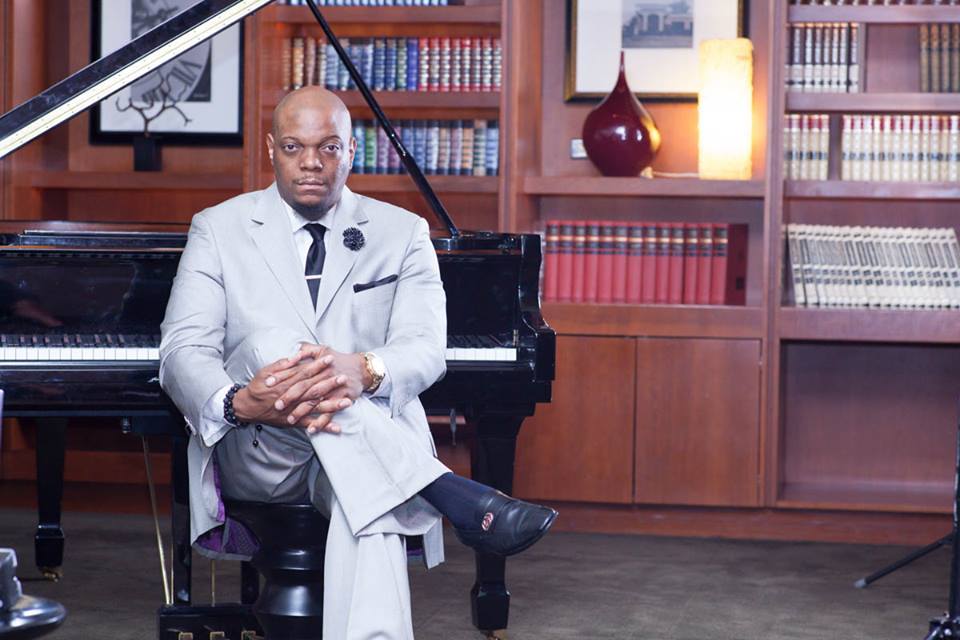 Shaun Martin
of Snarky Puppy & The 4 Korners
at

Deep Ellum Art Company
Wednesday

,
January
17
2018
Deep Ellum Art Company Presents:
[ live music / art gallery & yard / food truck ]
7-Time Grammy Winner
Shaun Martin Music of Snarky Puppy
www.shaunmartinmusic.com
Shaun Martin has been playing, creating, and collaborating for most of his life, yet his contributions go much further than just playing. When you move through the projects that Shaun has been a part of you can feel his style and influence; you can sense his presence throughout the compositions. Shaun's willingness and ability to be a subtle part of each band has allowed him to be part of the very foundation.
Shaun Martin has a natural gift that has been evident since he began playing drums in church at the age of 4. Yes, his mother had the vision to arrange piano instruction from Carolyn Campbell and guide him on his path. Yes, he has several Grammys from his work with Kirk Franklin and the gospel powerhouse God's Property and Yes, he has a Grammy that crowns his many years with jazz fusion phenomenon Snarky Puppy. But you will not find this information in discussion with this gently powerful man because he wears none of this on his sleeve.
& The 4 Korners
www.the4korners.com
An original live instrumental music band, The 4 Korners play jazz fusion, though they prefer to call their sounds "journey music." The ensemble is composed of Clarence "T-lee" Hill on keys, James "JT" Thompson on bass, Isaac "Ike" Thompson on guitar, and Jerrod "J-rod" Sullivan on drums. They are connected in a variety of ways, and their bonds are strengthened by their shared passion for playing music that creates experiences.
The 4 Korners are known for playing with an inimitably high level of energy. They cite as key influences Chick Corea, Yellow Jackets, and Dave Weckl, though their sound is uniquely their own. When you are listening to The 4 Korners, you are being transported to someplace else, someplace that only you can see, someplace that you share with the world at large.
$10 ADV // $15 DOS
Tickets on Sale Now!
http://bit.ly/ShaunMartinDTX