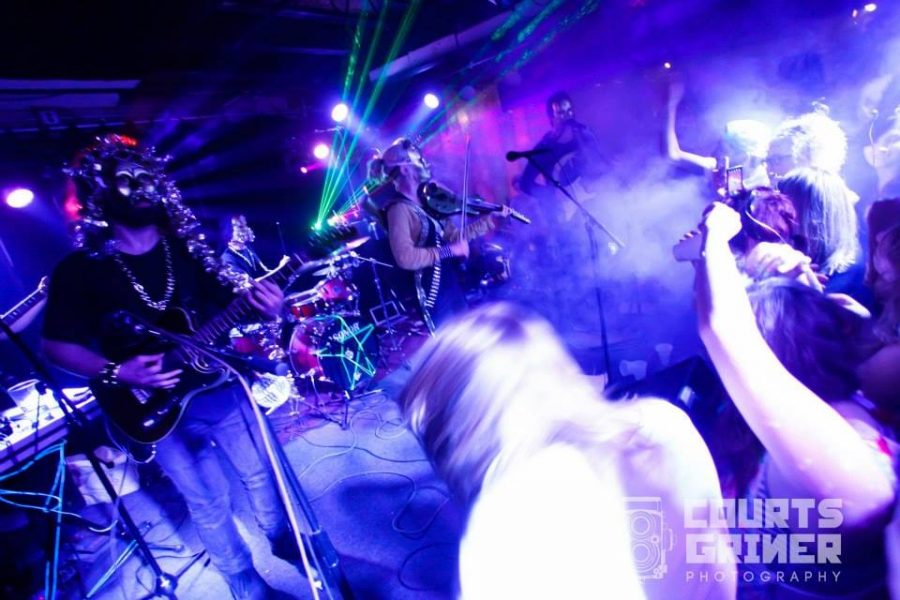 STARPARTY
•
TryMoreMOJO
at

Deep Ellum Art Company
Wednesday

,
February
07
2018
Deep Ellum Art Company Presents:
[ live music / art gallery & yard / food trucks]
TRON NIGHT
STARPARTY
[ disco / pop / rock ]
Dance Music From Another Galaxy!
"Most of STARPARTY's members have been playing music virtually their entire lives. Steinberg, who had been doing covers of electronic-pop duo Daft Punk on his own, was approached by a member of another band who was interested in doing the same thing. When that band member passed away unexpectedly, the remaining group still wanted to carry out that idea: a Daft Punk cover band with some individuality of their own."
MOJO – Modular Johnson
[ jamtronica / future funk / hip-hop ]
An introspective look at funk and electronic music; MOJO offers funky riffs, spacey soundscapes, inviting vocals, and heavy grooves.
"MOJO an upcoming funk/electronic band are exactly what you need after a long week. Not only do they bring the grooves needed to wash away the stress of the week, the visuals provided are simply astounding. MOJO is like watching your own personal Pink Floyd, meets Rage Against the Machine, meets STS9, yes I went there. Do not miss these guys…" –DentonRadio.com
$8 ADV // $10 DOS
Tickets on Sale Now!
http://bit.ly/STARPARTYdtx