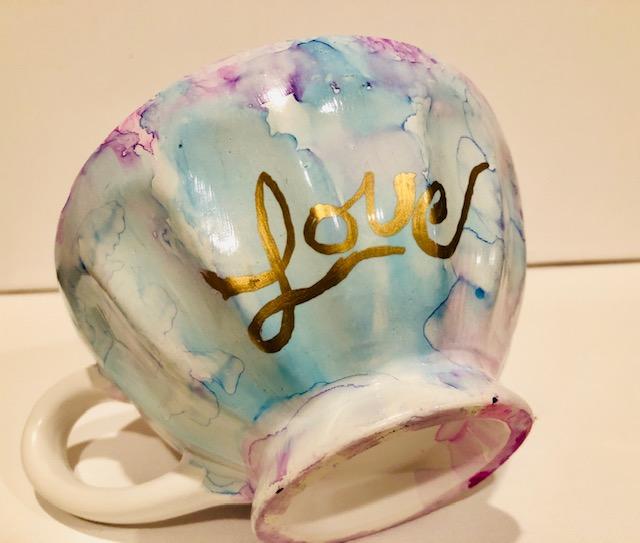 Sunday Funday Colorhype Presents: Alcohol Ink Ceramic Cup Class
at

Deep Ellum Art Company
Saturday

,
February
02
2019
ColorHype presents: An Alcohol Ink Ceramic Cup Class
Price:
$40 / per person – includes 2 cups to create on and take with you!
$30 / per person – one cup to create on and take with you!
Come join us for a relaxing afternoon turning a normal white ceramic mug into a beautiful creation within minutes! We will be using rubbing alcohol, alcohol inks and a gold leafing pen.
All supplies and mug(s) will be provided.
You can choose to paint on one mug or 2.
Please note the process doesn't take a long time so if you're looking to stay a little longer, it'd be worth it to get 2 mugs.
Mugs will be ready to take home at the end of the class. 
Reserve your spot now at: _______________________
Limited Walk-in spaces will be available the day of the class.
A little about ColorHype: Local painting class company that is completely mobile to cater to different crowds around DFW. ColorHype provides everything for the class, including paint, easels, canvas, and aprons. Each detail is well thought out in advance to make the class as seamless as possible.
Important Info: When you leave, you will be taking the pieces with you; they will be wet for up to 24 hours after you leave. You will be given a shallow box lid to carry your pieces home in. You will not be allowed to leave the pieces at the location. By signing up for this class you are accepting full responsibility for any damages to your personal property, which may be caused by paint and/or any other materials taken away from the class. Email chelsey@paintwithcolorhype.com for more info!