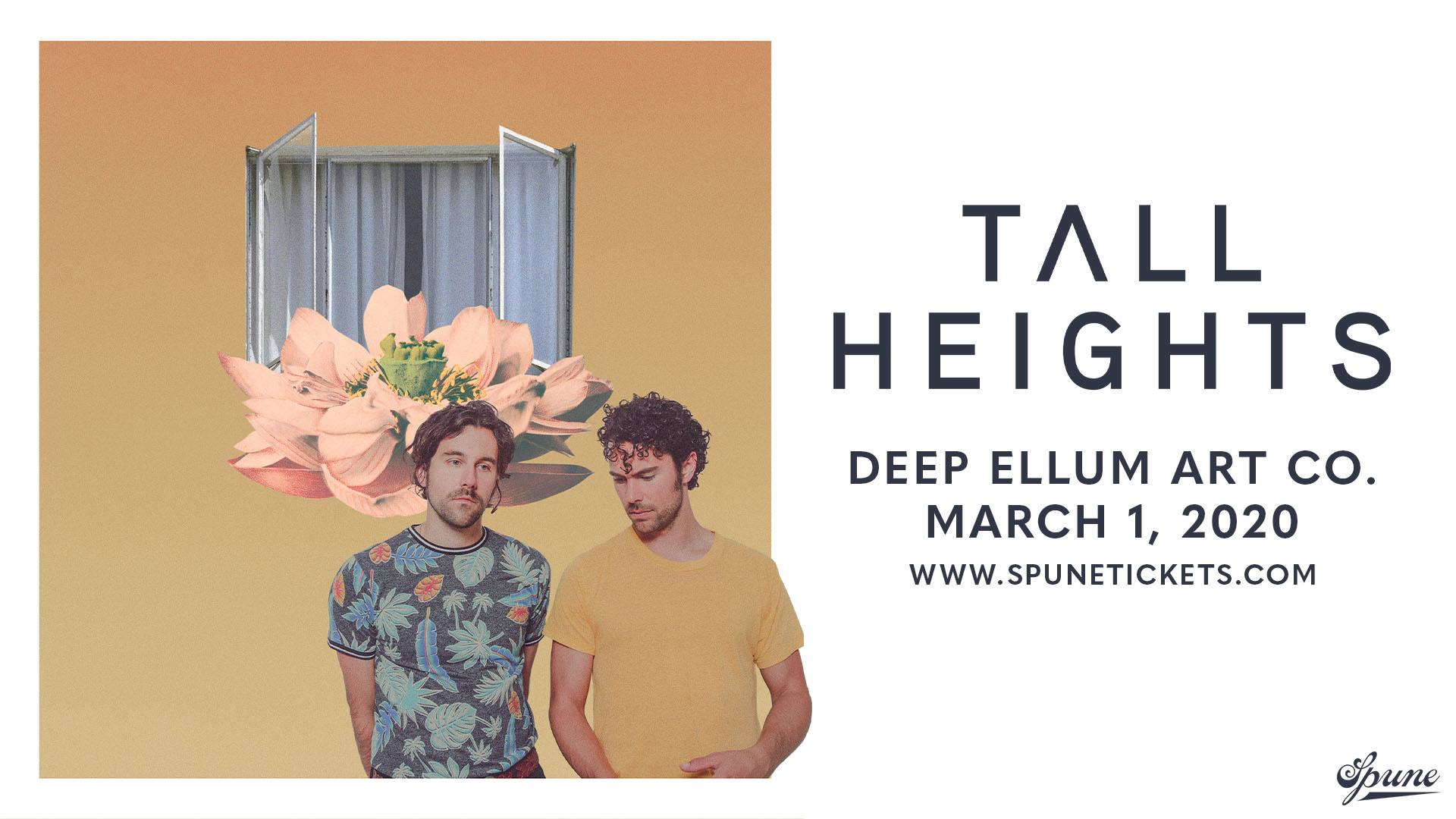 Tall Heights | Deep Ellum Art Co.
at

Deep Ellum Art Company
Tall Heights play Barracuda Austin on Saturday, February 29, 2020.
Tickets on sale now 🎟️ → http://bit.ly/33SrTzl
From playing on the streets of Boston to now performing in venues across the globe, the duo of Paul Wright and Tim Harrington, together known as TALL HEIGHTS, have built a career from the ground up, diligently as a relentless touring act. It's been a journey of consistent evolution for the longtime best friends – everything from instrumentation to production to the size of their band has changed throughout the years, hand-in-hand with an ever-growing audience of listeners. Yet with all of this change, there remains a distinct DNA that courses through the entirety of Tall Heights' music. The potency of their sound cannot be credited to harmony alone, but rather a unique union of two distinct voices that makes the music inarguably their own.