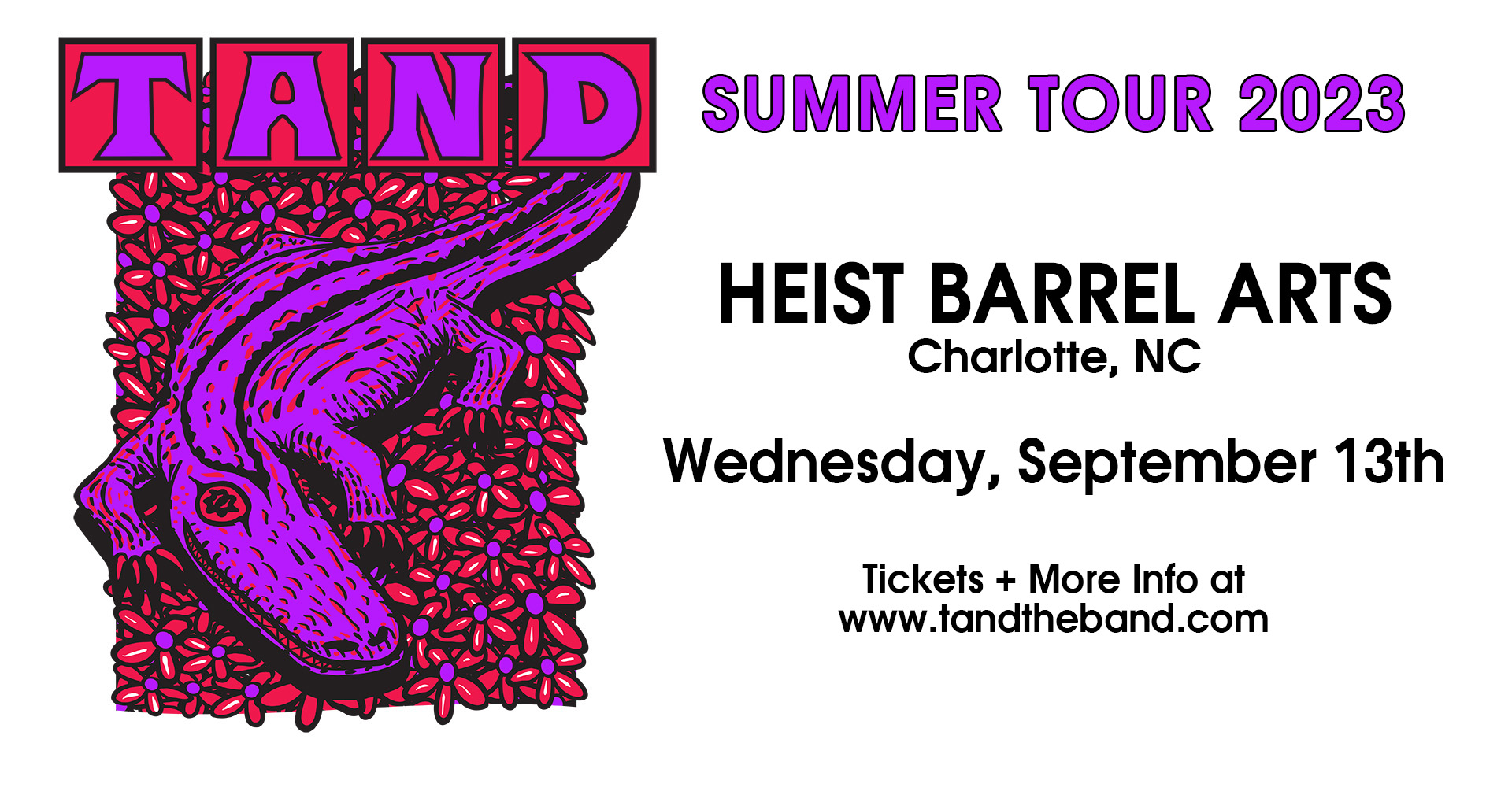 Tand & Barcerado at Heist Barrel Arts
at

Heist Brewery
Wednesday

,
September
13
2023
Time2Fly Music & Records On The Wall Present – Tand & Barcerado at Heist Barrel Arts on September 13th.
All Ages
Doors: 7 / Show: 8pm
Tix: $10 / $15 DOS
No Refunds
TAND
Tand is a 5-piece rock band from South Florida known for their deep catalog of originals, covers and high energy live shows. The band's first official studio release, Puzzle Piece, was released in 2022 and will be followed by their first full length album in late 2023. With a relentless touring schedule and frequent performances at major music festivals including Summer Camp Music Festival, Peach Music Festival and Suwannee Hulaween, Tand has solidified their place as one of the most exciting up-and-coming musical acts.
————
BARCERADO
Barcerado was formed on the fateful day that Bootsy Collins and Marvin Gaye fell into a volcano at the same time, instantly spawning the 7 members in the ensuing explosion.
Enrique Garcia [guitar/vocals], Chase Costain [bass], Alex Taylor [keys], Logan Damery [drums],Nick Bellardini [tuba], Ryan Wolverton [trumpet], and Nick Baker [trombone] — combine to old school funk and modern-day hip-hop, funk, and soul together to create the high-energy funk group that is Barcerado.
In 2015, Barcerado formed as a three-piece gaining traction at Shannon Lee's open mics at Moochies in Indian Trail, North Carolina. Essentially fully meeting through Moochies, the band formed and took off fully launching things into gear in 2019. Barcerado recorded their first EP entitled "the Funky Giraffe" in April of 2019. After a brief hiatus during 2020, Barcerado went on to record their next EP, "Let's Go Come On" in the living room of Drummer Logan Damery's house.
After years of adaptation and growth, Barcerado is out in the wild sharing what Marvin Gaye and Bootsy collins gave them. You will always catch members of Barcerado having a great time, partying, dancing, drinking, and overall just melting faces off.