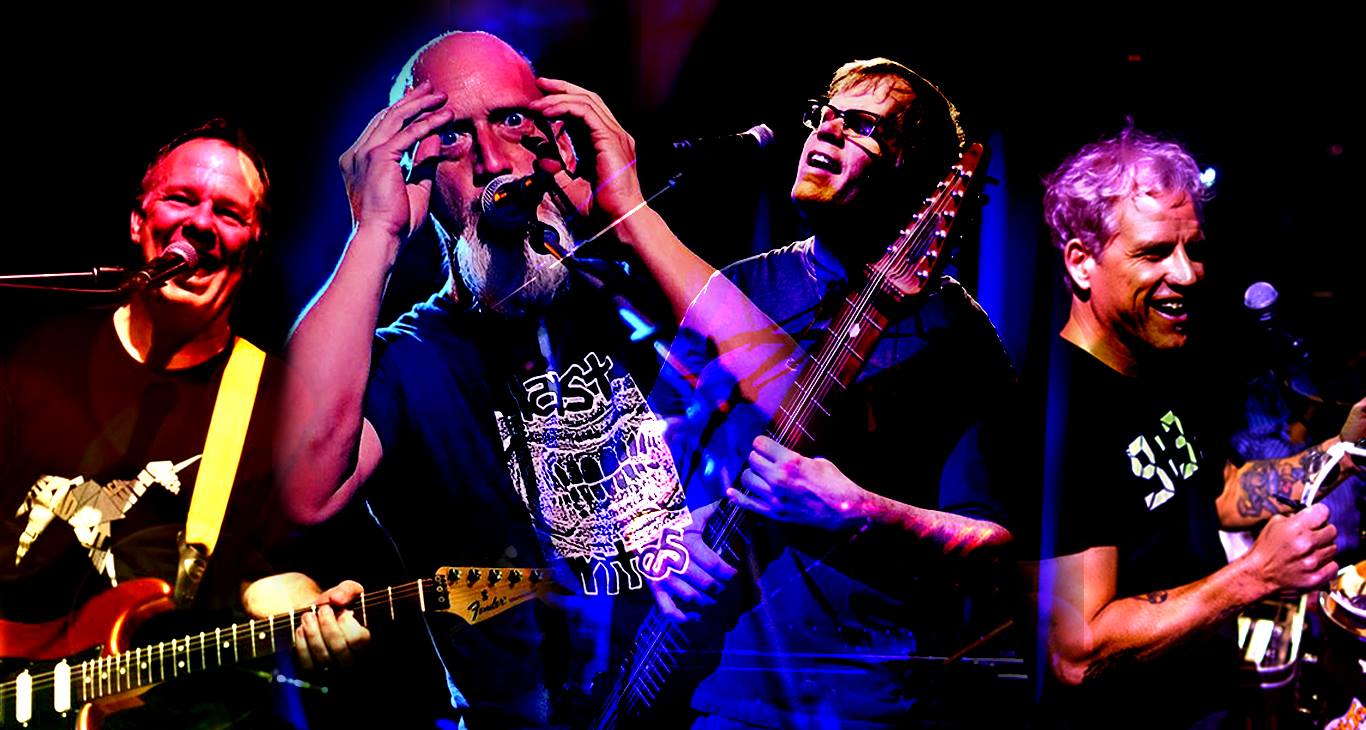 Ten Hands (Mike Dillon) Tenth Mountain Division & Electrik Ants
at

Deep Ellum Art Company
Deep Ellum Art Company Presents:
[ live music | art gallery | bar | backyard ]
http://DeepEllumArt.Co
Ten Hands (w/ Mike Dillon)
+ Tenth Mountain Division & Electrik Ants
Tickets on Sale Now!
[ $10 ADV | $15 DOS ]
http://bit.ly/TenHands_TMD
$5 Wells from 4:20 PM – 8:00 PM
—
Ten Hands
[ rock | funk | punk ]
http://tenhandsmusic.com
Described as a cross between the jazz-rock-art style of Frank Zappa and the psychedelic punk of the Meat Puppets, Ten Hands is known for their energetic and fun live shows. Born from Denton, Texas, in the mid-1980s, 30 miles north of Dallas, Ten Hands is once again pleasing crowds in their home state. Their music tends to be frenetic, syncopated and funky. Matched with Paul Slavens' vocals, and political assertions that denigrated the ruling elite, the complacent middle class, and environmental evils, Ten Hands have been one of the more politically oriented Texas bands of the era. They rarely forget to be fun, however, and their musical playfulness and lyrical absurdism belie any pretensions they may have.
+ Tenth Mountain Division
[ rock & roll | jam | bluegrass ]
http://www.tmdtunes.com
"This bands ruminating respect for music of the past, and deep dedication towards the creative crafting of a new sound, sets Tenth Mountain Division apart in the Colorado music scene. Tenth Mountain Division speaks the language of Colorado, the language of the mountains." (Noah Stein – CU Independent)
Tenth Mountain Division has evolved greatly since its inception but retains its roots in the American musical styles of rock, Americana, bluegrass, prog and the crossroads between them all.
& Electrik Ants
[ funk | hip-hop | psychedelic ]
http://electrikants.com
Electrik Ants live in the vibe of the music – a genuine blend of hip hop, funk, psychedelic, and groove, unique and exciting. They are a seven-piece band with sax, DJ, drums, bass, and three members that rotate between rapping, singing, guitar, keys, synth, and percussion, The Ants are have great freedom in performing and writing; A freedom explored and expressed with emotional and technical dedication.