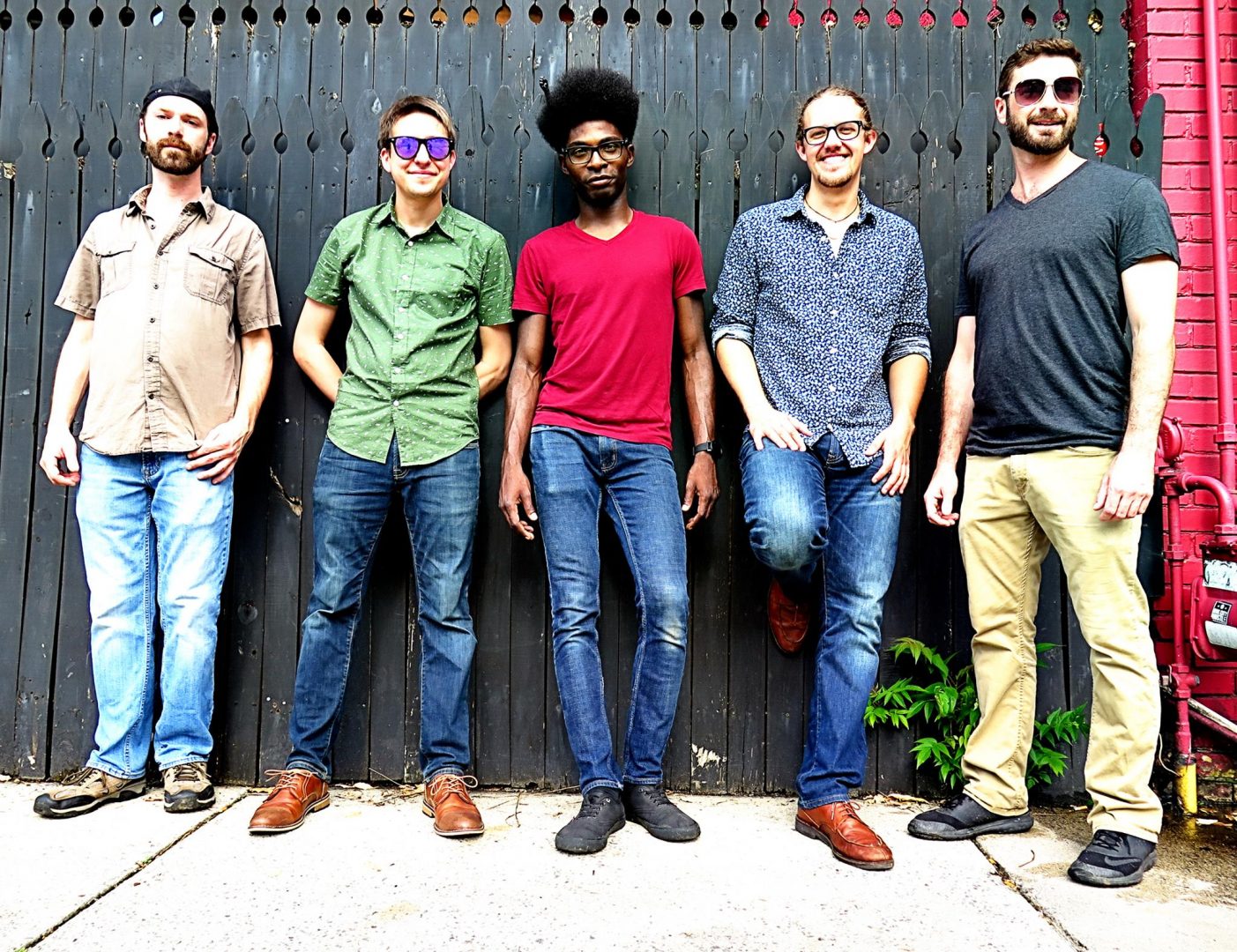 The Fritz | Voodoo Visionary at Deep Ellum Art Co.
at

Deep Ellum Art Company
Wednesday

,
February
27
2019
The Fritz | Voodoo Visionary at Deep Ellum Art Company
The Fritz is a soul-driven dance rock band hailing from Asheville, NC.
The group's aggressive approach to funk, soul, and rock creates a sound that is uniquely their own. Their high-energy, danceable songs provide a platform for each member to shine. With powerful vocals, climactic solos, and tight grooves, The Fritz has built a devoted following and is captivating audiences everywhere.
Originally formed in the rehearsal spaces of University of North Florida's School of Music, The Fritz discovered an immediate chemistry. Drawing on influences such as Prince, Talking Heads and Jimi Hendrix, the quintet integrated their diverse musical tastes and began writing music together.
With their college days behind them, the Fritz soon set their eyes on the mountains of Western North Carolina, eventually settling in Asheville in July 2011. After the release of their 2012 debut album, Bootstrap, the band launched into a near-constant touring schedule. With appearances at festivals such as Hulaween, Wakarusa, and Catskill Chill, the band quickly gained a reputation as a live act not to be missed.
The band's 2017 release, Natural Mind, captures a sound that has been years in the making.
While most of the songs were written in the months leading up to recording, the studio environment allowed for some last minute additions and musical breakthroughs.
"We really wanted to arrange these songs specifically for the studio, which was both challenging and fun for us" guitarist Jamie Hendrickson said. "Now we're very excited to get on the road and have these songs take on a life of their own."
The band is now taking the album and their unforgettable live performances around the country with the Natural Mind tour.